MARCH
23rd August

-

6th September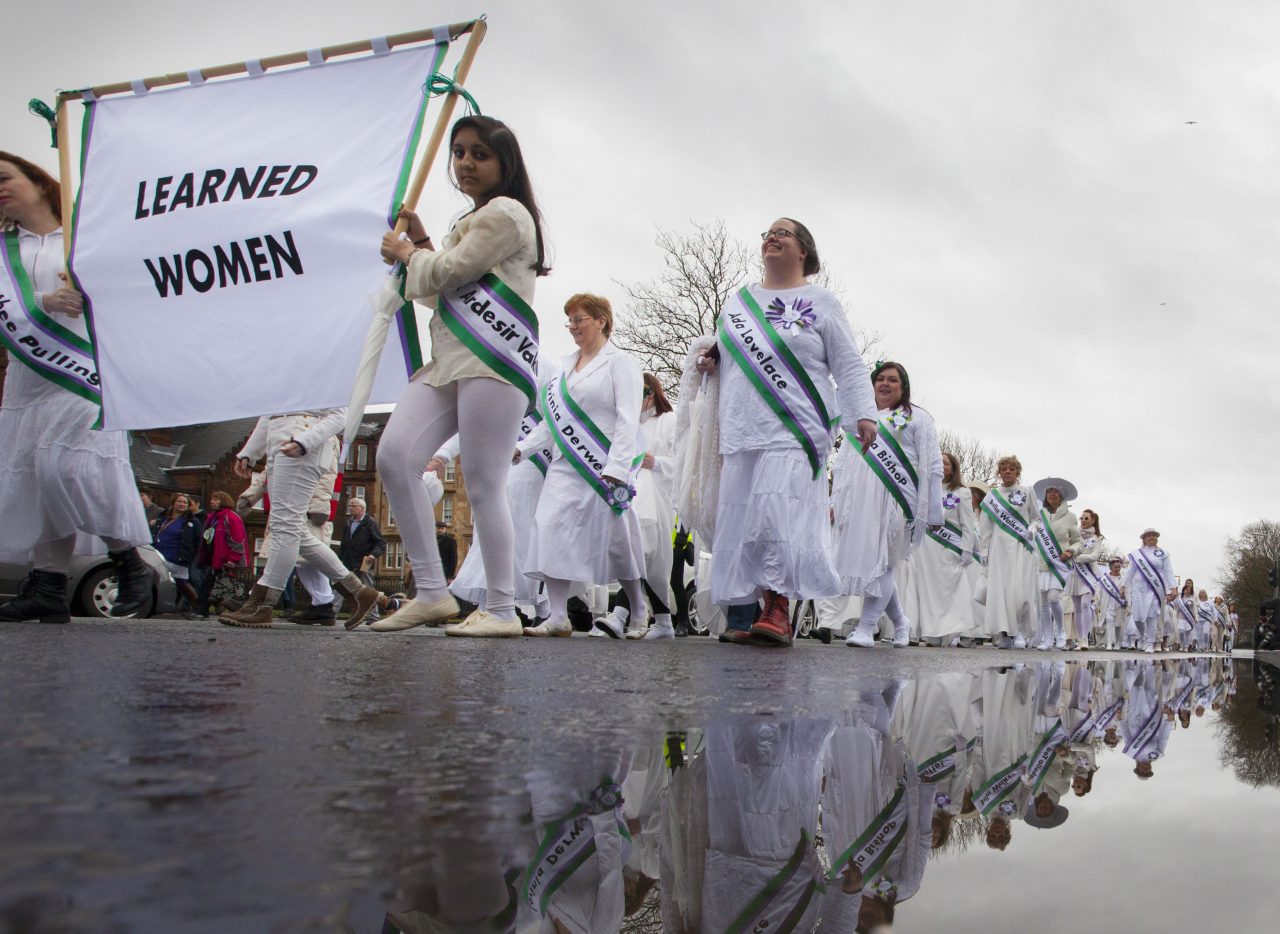 For the first time MARCH (36mins) is free to view online from 23rd August to 6th September 2021. The film documents the large scale, public art event March of Women taking to the streets of Bridgeton on the eve of International Women's Day 2015.
We are delighted to share MARCH, for a limited time, as a companion to the virtual event Performing the Past, where feminist researchers and historians Dr Angela Bartie, Karen Mailley-Watt, and Dr Valerie Wright, talk about the important part that women played in pageants. Performing the Past takes place on Saturday 28th August, 1pm to 2.30pm, and also includes a discussion hosted by GWL staff member Donna Moore with March of Women participants Anabel, Beverly, Mary Alice and Michelle during the event.
MARCH
Through a series of interviews with a wide variety of women taking part in the performance and march, the film considers the gap in documenting women's history, and points to the resounding importance of having a female generation to both honour and draw inspiration from. The film gives a lingering insight into some of the political and social experiences of women in Scotland today, and invites testament to the tremendous power of a collective voice, and the surprising resonance of a play written over a century ago with our contemporary society.
A Royal Conservatoire of Scotland and Glasgow Women's Library partnership project.
To order your own copy of MARCH on DVD visit here.
Related Events