GWL was funded to deliver an artist in residence programme Making Space to support the development of an engaged process for working 'towards' a future public artwork for Glasgow Women's Library specifically, but with national/international significance in terms of process and focus.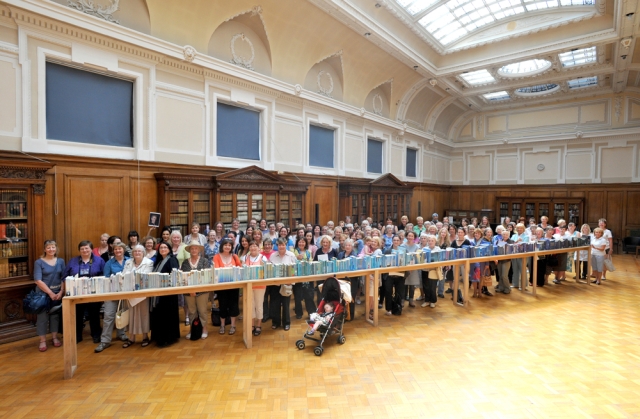 The process involved the recruitment of two Artists Nicky Bird and Shauna McMullan who worked closely with Project Co-ordinator/Adviser Fiona Dean to form a core Making Space team. The team worked to expand the possibilities of working in public through the development of new ways of engaging with a very diverse community of women in collaborative and participatory working processes. An initial, open and exploratory, research and consultation phase including the development of a new learning programme, was realised by the Making Space team in dialogue with GWL staff ensuring it aligned closely to the artists' practices, as well as GWL's aims and objectives. Exhibitions of both artists' work and a Discussion event were also developed in order to share learning from the process with wider communities of interest. A video of the exhibitions is available to view below.
Making Space: Towards a Public Artwork from Glasgow Women's Library on Vimeo.
The two exhibitions were temporary (since GWL had embarked on a process of identifying a new home during the process of the project and will revisit a permanent public artwork for women when it have occupied its new home) but had a lasting impact on the hundreds of participants involved. Glasgow Women's Library subsequently commissioned new works by both artists for the 21 Revolutions project.