Strategic Plan
Our Strategic Plan 2014-2017 tells you a lot more about Glasgow Women's Library, our background, what we plan for the future and how we will achieve our aims.
Download: GWL Strategic Plan 2014-2017
Latest Audited Accounts
Download: GWL 2016-2017 Signed Audited Accounts
Learning Policy
The GWL Learning Policy is used by the learning team and all staff to provide guidelines for, and facilitate, the learning programmes that are at the heart of the Library's work.
Download: GWL Learning Policy
Equality, Diversity and Inclusion Action Plan
The Equality, Diversity and Inclusion (EDI) Action Plan details how EDI shapes the work at Glasgow Women's Library looking at the period 2016 to 2019.
Download: Progress Tracked Equality Diversity and Inclusion Action Plan 2016-19
Environmental Policy
G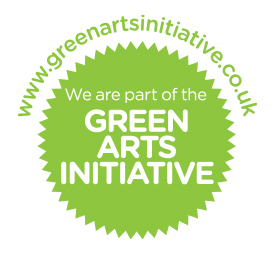 WL has always worked with an awareness of its environmental responsibilities and since 2015 are a member of the Green Arts Initiative.  We are committed to minimising waste, working towards maximum energy efficiency, re-using and recycling resources, and to instilling environmentally conscious values and working practices throughout our Board, staff and volunteer team.
This policy sets out how we put this commitment into practice.
Download: Environmental Policy (PDF)
Collections Development Policy
Our Collections Development Policy details the criteria governing future acquisitions & donations, as well as the disposal of donated materials not relevant to our collection.
Download: GWL Collections Development Policy 2014
GWL Intellectual Freedom Statement
Intellectual Freedom and Access to Information at Glasgow Women's Library
At Glasgow Women's Library we are committed to, and actively celebrate, freedom of thought and expression.
We aim to provide books on as wide and diverse viewpoints as possible, even if they may be considered controversial or unorthodox to some.
All items in the GWL collection are donated and therefore represent a broad range of interests among our tens of thousands of users and donors.
Providing a wide range of information is absolutely vital to ensure that we are meeting the needs of all our library users. It is also vital to ensure that we are preserving and documenting all aspects of women's histories, lives and achievements, and making this information accessible for research purposes.
The feminist movement has a broad range of thoughts, ideas and debates. We are committed to ensuring that this broad range is available for people to explore and discover for themselves.
Where it is felt there are gaps in the collection, we will seek to address these within the context of continuing to build the collection based on donated materials.
Access Policy
Glasgow Women's Library is fully committed to ensuring that its premises, collections, learning programmes, range of events and all other services are fully accessible to the broadest range of visitors, project users and learners.
Download: GWL Access Policy Statement
Data protection policy
Glasgow Women's Library needs to keep certain personal data about library users (including volunteers and student placements) so we can provide them with services and information. We use personal data to get in touch with library users about events, courses and items borrowed from the library. We store this data securely and will not pass it onto other organisations.
View the full GWL Data Protection Policy.
Women's Heritage Walks Cancellation Policy
Glasgow Women's Library runs a full programme of Women's Heritage walks throughout the Spring, Summer and into the Autumn. Here is our policy on what to do if you need to cancel your place and also what happens on the rare occasion that we have to cancel a walk.
View the full Women's Heritage Walks Cancellation Policy.
Complaints Procedure
Glasgow Women's Library strives at all times to deliver high quality services, underpinned by our Aims and Core Values, to meet the needs of visitors, users, learners and the broader public.
This Complaints Procedure operates across all aspects of our work. It applies to any formal or informal matter of concern expressed verbally, or in writing, to / from any member of staff, volunteer, visitor, learner or user.
Glasgow Women's Library welcomes complaints from those using our services and projects when the services provided have not met their expectations or needs.
We are always very pleased to hear your views so that we can take steps to make our services and projects better.
Download: GWL Complaints Procedure