This walk based in the Glasgow Necropolis looks at the stories of both the notorious and the forgotten women who are buried in these atmospheric and ethereal surroundings, one of Glasgow's most fascinating Victorian garden cemeteries adjacent to Glasgow Cathedral.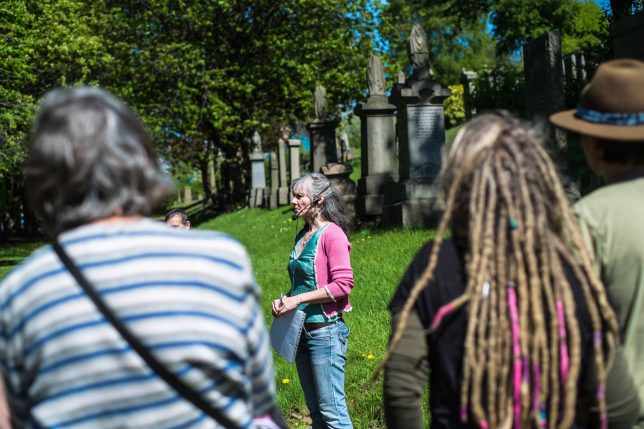 This is a hilly walk but the views across Glasgow and the insights on women's history are spectacular!
"The walk was fantastic! Very informative and interesting the guides were brilliant. Thank you very much."
Women Make History's Digging Detectives were featured on Clare Balding's Ramblings radio programme discussing their research into the women of the Necropolis in 2010.
The Necropolis Women's Heritage Walk Map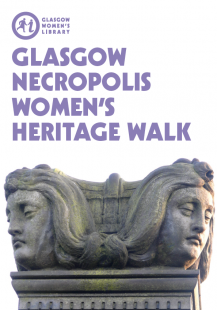 The Necropolis Women's Heritage Walk is now available as a map, so you can now enjoy the highlights of the tour in your own time. The map is free to pick up from GWL or is available to download via the link below.
Download: Necropolis Women's Heritage Walk Map (PDF)
Large Print Women of the Necropolis Heritage Walk
Upcoming Necropolis Women's Heritage Walks