In GWL's work with diverse communities over 25 years we have learnt about the spectrum of ways that structural, institutional and attitudinal inequalities impact women.
GWL grew from a grassroots project into a Recognised Collection of National Significance in the Museum sector with inclusion, representation and access rooted in our values at the core of the organisation.
Equality and social justice are not the specialisms of most cultural organisations. They are at GWL, and we have done much already to identify and address inequalities and barriers through our training delivery to date.
As a unique women's museum in the UK we read issues of access to and participation in museums as symptomatic of wider structural inequalities experienced by people with protected characteristics.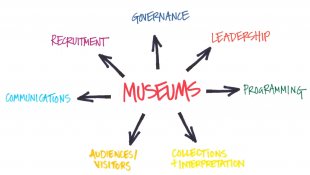 Thanks to successfully being awarded funding from the Scottish Government and the European Social Fund, we will research and develop three innovative strands:
A large-scale survey and report on equality, diversity and inclusion in Scottish Museums alongside a capture of current relevant research
Making explicit GWL's participation framework, defining the effectiveness of our processes and documenting our organisational structure, governance and mechanisms and incorporate learning from European women's museums
Scope methods of involving 'community critics' (experts on inequality as experienced in relation to the museums and galleries sector) with the aim of unleashing social, cultural and economic benefits for individuals and cultural institutions.
This will result in research and critical conversations with partners and collaborators towards a blueprint for activating change in equality, diversity and inclusion in the Scottish museums sector. On Wednesday 9th May we will host the Equality in Progress Conference sharing our findings and gathering responses to feed into our Equality in Progress Report in June. Bookings for the conference will open in mid-February.
Throughout the year we will continue to deliver our Inspired Palette bespoke training in access, representation and inclusion with cultural organisations.