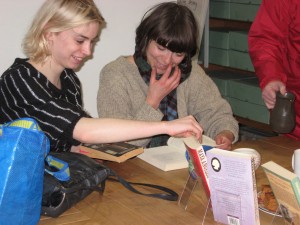 Looking for something to read that's a little bit different? Overwhelmed by rows of books and don't know where to start? Then look no further – we've hand-picked books old and new to inspire, suprise and challenge you. You can check out our latest recommended reads and reviews below (or browse through them all here).
Whether you're a book lover or just starting out on your reading journey, our weekly Story Cafe is a great source of new ideas – we try different writers and styles every week.
Take a look at our Reading for Wellbeing recommendations for books that other women have found inspiring, nourishing, uplifting or even just downright funny.
You can see all the books that have been added to our catalogue over the last few months here. Come along to the library and borrow them!
Tell us what you've been reading
We love books at the Library, and we're always looking for our new favourite book.
What's your must-read book? Tell us so we can make sure we've got a copy on our shelves!