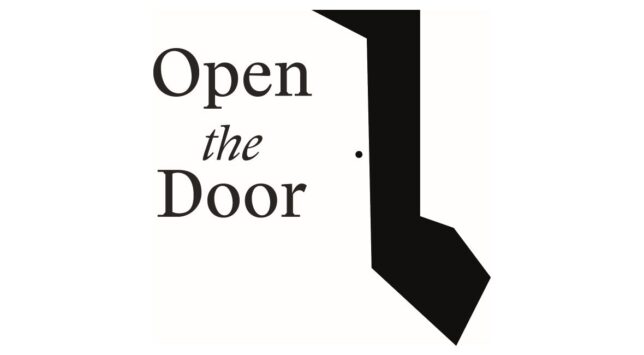 Glasgow Women's Library is a haven for women writers and readers in Scotland. Scotland's literary heritage has been passed from father to son, from Burns to Hogg and Stevenson, to Kelman and Gray. In this new age dominated by so much excellence in women's writing, when women are being published internationally, to great acclaim and to great popularity, we want to celebrate a new canon.
In that spirit, the festival is named for the writer, Catherine Carswell, and her ground-breaking 1920 novel. Because in spite of women writers' achievements, there are still doors to be opened. And so we will commemorate those literary mothers of the past as we celebrate the daughters of the present.
Open the Door is intended not to be just a new literary festival that puts women to the fore, but also the first of a new kind of format, where the more formal audience and speaker setting is replaced by a convivial, memorable shared experience.
Thursday 20th May – Saturday 22nd May 2021
Scotland's first ever festival for Scottish women's writing returns for its fifth edition! This year we'll be inviting the world to Open the Door again, as we host the festival entirely online.
Inspired by Glasgow's long history of bold, creative women, our theme this year will be writers who are artists and artists who are writers, and we'll be celebrating how they weave these two practices together.
From workshops to nurture your own creativity, to convivial conversations to inspire and illuminate, our Festival will open the doors into the worlds of reading, writing and art. Featuring contemporary writers and artists including Amanda Thomson, Kate Charlesworth, and Sabba Khan, in conversation with creatives including Amy Gear and Nyla Ahmad, and spotlighting the work of historic writers and artists Wendy Wood, Edith Simon and Zarina Hashmi, this is a Festival like no other.
Open the Door 2021 is supported by the Open University in Scotland and the British Council.
Upcoming Events
Wednesday 14th April
2pm: Calm Slam Workshop: Inspired by Art
Monday 10th May
1pm: In Conversation with Amanda Thomson and Amy Gear
Thursday 20th May
2pm: Stitches and Stories
6.30pm: Absence/Presence
Friday 21st May
6.30pm: In Conversation with Kate Charlesworth and Shazleen Khan
Saturday 22nd May
2pm: In Conversation with Sabba Khan and Nyla Ahmad
We know that it's helpful to know what to expect when booking on to online events so we've written a blog which you can find here, telling you a bit more about the booking process and how we create a friendly and accessible space online.