The model of consciousness-raising groups is one of many important legacies of second-wave feminism. These groups were safe spaces for women to gather, to speak and to hear their truths, and to become emboldened by struggles shared. This summer, a group of women met at GWL in a continuation of this radical tradition, with a specific focus on sex and sexuality for women in Scotland in 2015.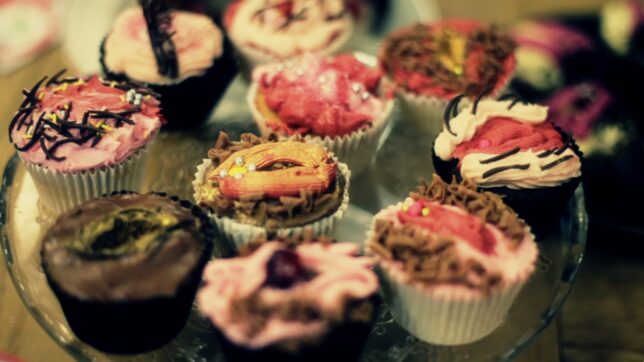 We had tea, cake, and important house rules – confidentiality, using a name of your choosing within the group, seeking understanding rather than agreement, with no right or wrong answers. The groups, like their predecessors, were therapeutic but not therapy, and so unless it was explicitly sought we did not offer advice, just listening without judgement. 
Surprise, surprise. Who knew you could get a group of women together and they'd all say they enjoy sex.
Our discussions ranged from the personal – our experiences of puberty, the way we see ourselves and our bodies, what we do with body hair, first sexual encounters, frustrating sexual encounters – to the political: how the internet is influencing sexuality, how sexual mores have changed during our lifetimes, the woeful inadequacy of our sex education and how we raise our children in response. And, echoing our sisters before us, all within the context that the personal is political.
We met as strangers and left without knowing each others' full names, having shared frank, brave and intimate conversations. It was a really wonderful experience.
– Kim Long, discussion group facilitator, September 2015.
Podcasts and Transcripts of the discussion groups will be available online from 18th September. The podcasts will be launched along with the Sex Between the Covers publication and the Sex in the Women's Library film at GWL on 18th September at 6pm.
Podcasts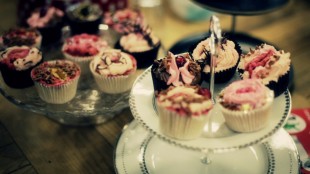 A series of fortnightly podcasts that share some of the discussions that took place at Glasgow Women's Library during spring and summer 2015.
The topics discussed in this first session include individuals in the group talking about their memories of having an introduction to (talking about) sex, 'becoming a woman', discussions with mothers and siblings, conflicting 'advice' and materials about sexuality and early formations of concepts about the body.
In this session the group talk extensively about our shifting pleasures in sex, about the importance or otherwise of orgasms and the dynamics of discovering, negotiating around and navigating what we want and need in our sexual lives.
In this discussion session the group share their differing views and experiences of sex and sexuality and the internet. How have women found communities online that have been beneficial in the formation of their sexual selves? The group discusses the negative aspects and fears they have about the web revolution, gender, sex and power. The discussion then shifts to the terrain of parental attitudes about sexuality and learning and teaching about sex as mothers.
The group discusses their bodies, body dysmorphia and which body parts they have come to appreciate. The fraught territory of objectification and sexualisation is debated and how body confidence and body loathing are inculcated.
In this session that group takes the starting point 'Hair' and discusses how hair impacts on their views of their bodies. Hair is seen as being something that is gendered and a factor in women's thoughts about sex, sexuality and a way they have been judged. In this session hair is seen as a feminist issue.
The group look at national sex survey findings that show the percentage of women having same sex experience is on the increase whilst there has been no shift in the ratio of men. Why is this? The widening of the sexual repertoire for women is also discussed alongside the pros and cons of porn as a way of women discovering sexual variety and the shifts in women feeling freer to experiment with and talk about sex and to masturbate. The group also explores the links between sex transcendence and spirituality.
Transcripts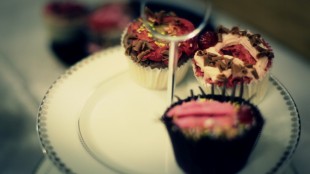 Transcripts of selected conversations from the What Women Talk About When They Talk About Sex discussion groups.
These extracts typify the wide ranging discussion on the body. They evoke many of the issues that have vexed feminism debates in the Second Wave on representation, body dysmorphia and the struggle for women to claim their bodies as their own and to navigate the ways they could perceive them as positive and having sexual agency.
In this discussion session, Kim chose to deploy a Feminist Memory Work approach to the discussion and chose the 'banal' but clearly evocative terrain of Hair to open up discussions of sexuality, the body and women's self-image. Hair is revealed as a personal and political subject, redolent with associations of learning about sex, sexuality and gender for many of the discussion group participants.
In these exchanges the group tackles the time honoured feminist territory of bras. Issues of management, the judgement and surveillance of oneself and by others, presentation and concealment of the body and ideas of private and public display of breasts are shared and there is discussion of how backs are also subject to criticism and policing.
In this fascinating set of extracts the group gets to grips with the patriarchal (media) fragmentation of the body and some of the consequences of adopting the props of sexuality, whether stockings or fishnets for the living, breathing, sweating and moving female body. This discussion shifts to related topics of gendering, significantly the socialising of women into habitual apologising. The group concludes by returning to the ineffable question of 'what women want' from sex.
Talk About Sex podcasts from Wellcome
If our podcasts have piqued your interest, why not try the Wellcome Collection's Talk About Sex podcast series?
Several Sexology Season events in Brighton and Manchester between February and March 2015 included audience discussions and debates. Wellcome have captured some of the most interesting audio content to share more widely in Talk About Sex, their informative and provocative series of podcasts.
Contributions came from sexual health professionals, researchers, artists, psychologists, sex workers, sex therapists and interesting questions and observations from audiences.
Talk About Sex podcast series on the Wellcome collection website