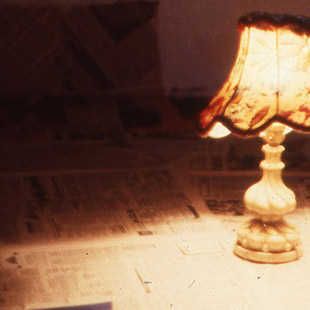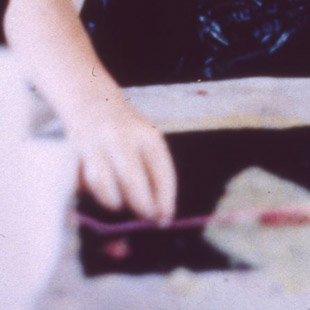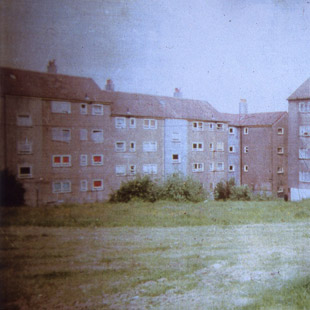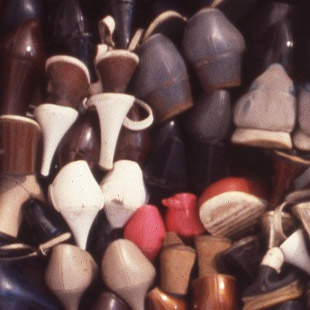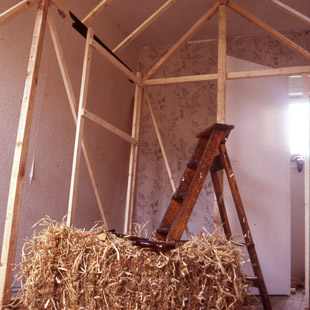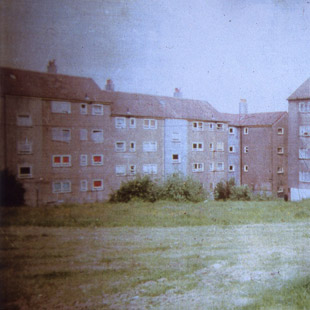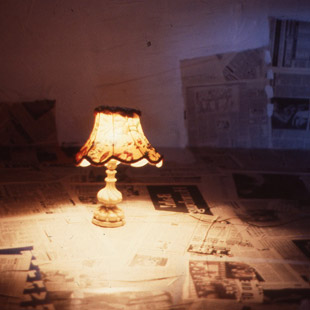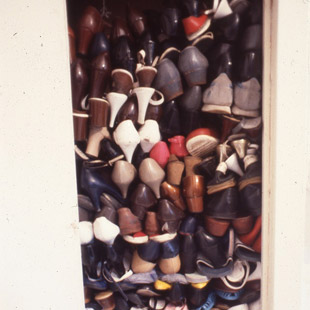 HOUSE WORK CASTLE MILK WOMAN HOUSE
HOUSE WORK CASTLE MILK WOMAN HOUSE is a research and art project, by Glasgow Women's Library and Kate Davis, which looks at the Castlemilk Womanhouse project which began in 1990, the year that Glasgow became European City of Culture. HOUSE WORK CASTLE MILK WOMAN HOUSE is part of the Generation programme, taking place throughout 2014 and which celebrates art practice in Scotland over the last 25 years.
In 1990, a group of young women artists were given 39 Glenacre Quadrant in Castlemilk – an area of Glasgow that had recently been designated as part of the city's 10 year regeneration plan. Instigated by the sculptor Julie Roberts, Rachael Harris and Cathy Wilkes, with the support of Women In Profile, Castlemilk Womanhouse sought to engage women and children in a wide ranging visual arts project, loosely modelled on the Womanhouse project in California in the early 1970s.  Artists from around the UK applied for studio space in this uninhabited tenement, and their applications were assessed mainly by local women. Throughout 1990, artists developed workshops for local women and children alongside their own installations and artworks. Though funding and resources (including the house) was cut after 1990, the Womanhouse project continued to operate in Castlemilk in various forms until 1995.
Within the context of Generation, Glasgow Women's Library, wanted to frame Castlemilk Womanhouse as being an important part of the growth of women's art practice in Scotland, as well as being a project which bridged the gap between discourses on participatory visual arts and community-based art practice. On paper the rostrum of artists associated with Castlemilk Womanhouse is certainly impressive, among them Cathy Wilkes, Claire Barclay and Julie Roberts, all artists whose work has been included elsewhere in the Generation programme. Yet whilst Castlemilk Womanhouse may well have been an opportunity for these young, recently graduated artists, to continue to develop their art practice in an ultra-masculine art community, it was also a broader project designed to engage a group of people  with visual art practice that were typically left out or alienated from it.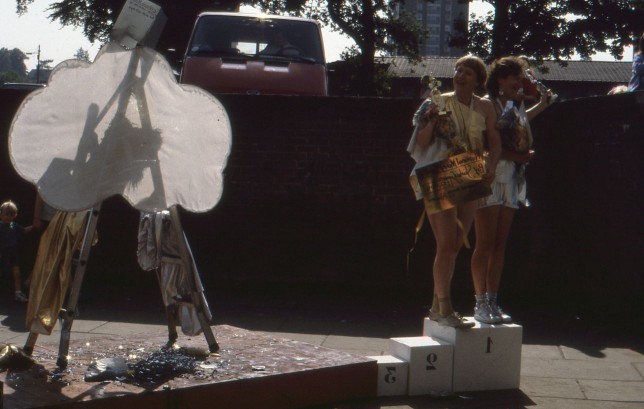 Our research has led us to start an ongoing process of collecting memories of the project from around this time. We have spoken to artists involved in the Womanhouse, women and children who took part in the project, and the projects co-ordinators. As well as this, we have also begun to fully catalogue and digitise the archive collections held on Castlemilk Womanhouse at Glasgow Women's Library. The launch of this online resource, which shows a small sample of this collection, will also coincide with the launch of Part I of Kate Davis's response to the collection, with Part II planned for 2015.
The Women's Library's Castlemilk Womanhouse archive collection is reproduced here, in part, in order to continue and broaden the conversations that are beginning to be had about this landmark feminist art project in Scotland. For this reason, we have developed a bibliographic resource to go alongside the archive which contains material which reflects on Castlemilk Womanhouse itself as well as its historic predecessors in California and UK; participatory art practice; contemporary art practice in Scotland and the development of related feminist art practice in the twentieth century. We welcome additions to this resource as well as relevant research materials, including essays and films that people develop in relation to these projects. We would also love to hear from people who were involved in Castlemilk Womanhouse, as well as those who visited it.
If you would like to contribute memories and materials to HOUSE WORK CASTLE MILK WOMAN HOUSE or find out more about Castlemilk Womanhouse, please get in touch with Glasgow Women's Library by emailing info@womenslibrary.org.uk or by calling 0141 550 2267.
– Alice Andrews (Research & Curator for HOUSE WORK CASTLE MILK WOMAN HOUSE)
Thanks
Kate Davis – Artist
Adele Patrick – Project Manager
Alice Andrews – Researcher/Curator
Glasgow Women's Library and Kate Davis would like to thank all GWL staff and volunteers who have helped on this project. Special thanks go to Laura Dolan; Alison Gardiner; Helen MacDonald; Sue John; Katie Cooper; Tess Vaughan; Delphine Dallison and Lee Galston. We would particularly like to thank research student Hannah Hamblin for her fantastic contribution to this project.
We would also like to thank individuals and organisations who have leant assistance throughout HOUSE WORK CASTLE MILK WOMAN HOUSE particularly Katie Bruce (GOMA); Julie Macleod (Glasgow Life); David McBride (Castlemilk Community Centre); Paul Cameron (Media Co-Op); Nett Carpets; James McLardy; Sophie Dyer and Tian Khee Siong.
Thanks also go to the CCA technical, marketing and front of house staff for their help and support in putting together our Feminist Ethics in the Archive event, held at the CCA on September 17th. We would particularly like to thank Ainslie Roddick; Carrie Skinner; Alex Misick; Saramago Café; Kenny Christie. We would also like to thank speakers at that event including Sue John; Alice Andrews; Hannah Hamblin; Kate Dossett; Nicky Bird; and Caroline Gausden.
We would like to thank staff at Generation for their support in putting HOUSE WORK CASTLE MILK WOMAN HOUSE (Part I) together in particular Chloe Shipman; Jenny Crowe and Iona McCann.
Finally huge thanks go to all Castlemilk Womanhouse participants, contributors and documenters who we have spoken to us throughout the course of this project, and who have contributed their memories, archives and time to us – Lorraine Sharp; Steph Sharp; Rachael Harris; Julie Roberts; Cathy Wilkes; Claire Barclay; Shirley Cameron; Julie Roberts; Val Murray; Annie Lovejoy; Catrin Williams; Lesley Burr; Anne-Marie Copestake and Kate Henderson
Generation
HOUSE WORK CASTLE MILK WOMAN HOUSE is part of GENERATION a major, nation-wide exhibition programme showcasing some of the best and most significant artists to have emerged from Scotland over the last 25 years.
GENERATION traces the developments in art in Scotland since 1989. It shows the generation of ideas, of experiences, and of world-class art on an unparalleled scale by over 100 artists in more than 60 venues. The artists within GENERATION came to attention whilst working in Scotland, helping to create the vibrant and internationally recognised contemporary art scene that exists here today.
The art that has emerged from Scotland during this period is characterised by its diversity, rather than by one particular style or dominant trend. GENERATION offers an opportunity to see art that is innovative, thought- provoking, imaginative, at times beautiful, at others challenging, but always inspiring.
GENERATION is delivered as a partnership between the National Galleries of Scotland, Glasgow Life and Creative Scotland and is part of Culture 2014, the Glasgow 2014 Cultural Programme.Full listings and details of the artists involved can be found at www.generationartscotland.org