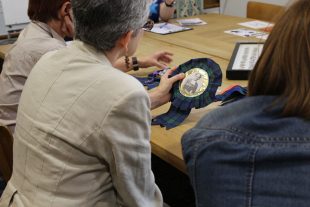 Glasgow Women's Library is a unique resource in Scotland, housing a huge collection of materials by, for and about women. At the moment the most visible aspect of the Library is the lending library, where every single volume on the shelves has been donated by members of the public. However, visitors to our permanent home on Landressy Street might be surprised to know that we also hold museum and archive collections that have not only all been donated by users, supporters, members and publishers, but are also of outstanding importance as a Recognised Collection of National Significance.
The collections are freely accessible to all by making an appointment in advance but for those popping in without a prior appointment or interested in browsing the collections, the material is currently hidden from view, stored in museum-standard storage spaces within the building.
We have recently received funding from Museums Galleries Scotland to create displays showcasing artefacts from the collections – both within the Women's Library building, and as Women on Wheels mobile units to travel across Scotland to community settings. This will give us an opportunity to make a larger part of our unique collections more open and accessible for all.
Our collections are your stories…
Our rich collections of books, objects and archives contain rare and unique items that explore every aspect of women's lives from the early 19th Century to today and we are the only accredited museum dedicated to women's history in the whole of the UK.
So what's in our collections? Everything from Suffragette memorabilia to Women's Liberation material; recipe books and zines; knitting patterns and Roller Derby crash helmets; quilts and protest banners; private journals and newspaper clippings. We are still actively collecting and have wonderful items from the 2014 Commonwealth games in Glasgow, material representing both sides of the Scottish independence referendum as well as placards and pink pussy hats from the Women's Marches across Scotland from 2017.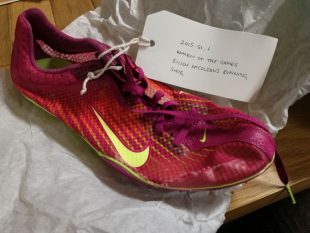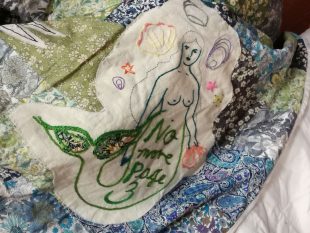 Taken together, our collections tell the stories of how women have shaped their own lives and those of their broader communities – and how ultimately they have changed hearts, minds and laws.
…and we need YOU to tell them!
We want people reflected on our bookshelves and in the display cases, we want many different voices telling stories and we want to connect inspiring women from the past with the next generations. In other words, we need YOU to shape our displays and choose the artefacts from our collections that tell some of these stories. In April 2017 we put out a call for a group of up to 12-15 women to be our volunteer Community Curators. We wanted women who are up for quite literally making an exhibition of themselves and we were not disappointed. We now have a dynamic group of Community Curators who meet regularly to take part in activities such as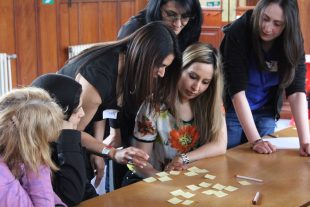 Exclusive behind-the-scenes access to our stores and our experts
Exploring our museum, archive and library collections in depth
Outings to exhibitions and museums for inspiration
Learning the basics of museum work from collections care to exhibitions
Choosing and interpreting what to showcase in our exhibition
Playing detective and researching the hidden histories of the artefacts going on display
Digitising material to include on our website and online catalogue
Hear from our Community Curators!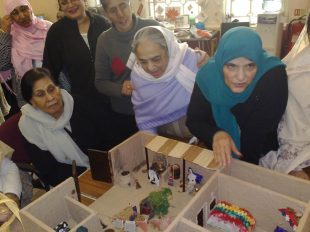 What do a pussy hat, a nurse's training notebook and an Edwardian brolly have in common? These are just some of the objects from the museum collection that our group of Community Curators have been looking at during their regular Tuesday afternoon sessions.
To mark the halfway point of the Women Making an Exhibition of Themselves project, the Community Curators will share their ideas and vision for GWL's new permanent exhibition and will curate a pop-up of their favourite objects from the collections stores. Please join us!
—