Explore Glasgow's vibrant East End by bike, following the cycle route east from GWL to the velodrome, then south to the river through Dalmarnock, and back west along the Clyde to Glasgow Green and the city centre.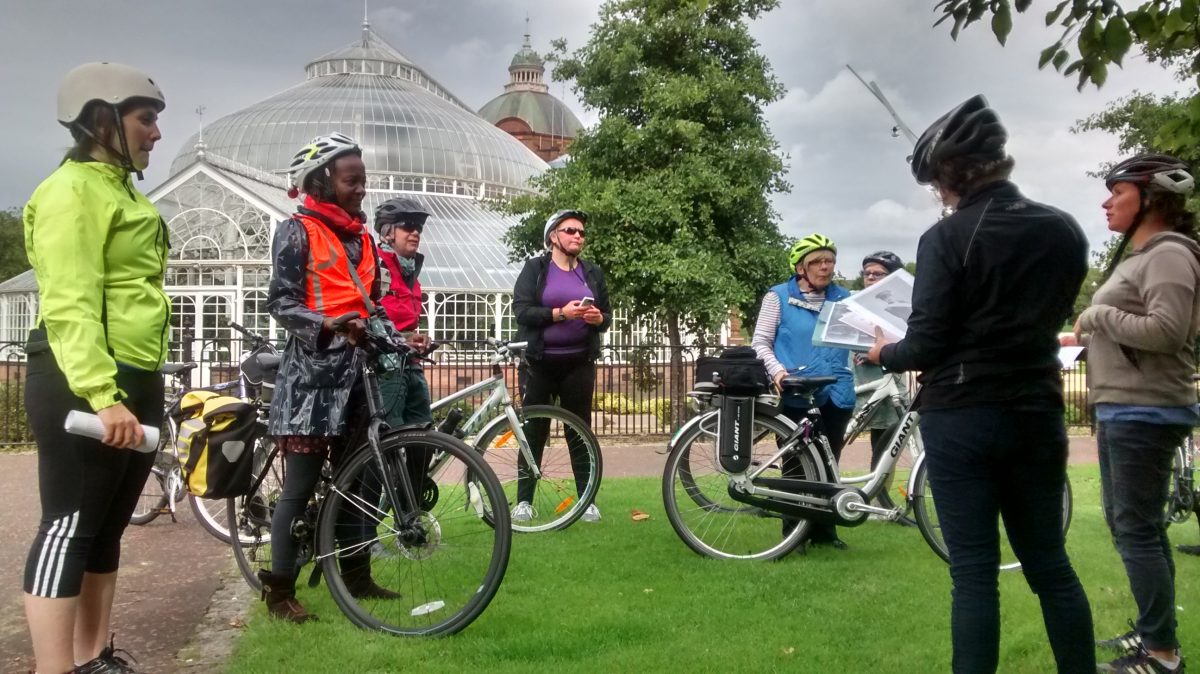 The route follows established cycle paths and will take you to landmarks linked to women's cycling adventures, exploits and achievements. Discover how intrepid suffragettes, corseted Victorian pioneers, trailblazing athletes of the 1930's, and activists through the ages have used their bikes to bring about change, challenge traditions and break down social norms.
If you don't have your own bike you can hire a Next Bike from Bridgeton Cross (round the corner from GWL) and return it to one of the many Next Bike stations in the city centre for £1 per 30 minutes. https://www.nextbike.co.uk/en/glasgow/
Map
The East End Women's Heritage Bike Ride Map is available to download below, or you can pick up a copy in the Library.
Download: GWL East End Bike Ride Map (PDF)
Explore Further
If you're looking for a longer bike route, try our Clydeside Women's Heritage Bike Ride. Or if you'd prefer walking, take a look at our Women's Heritage Walks.