Our Board of Non-Executive Directors furthers the work of Glasgow Women's Library by playing an active part in strategy development and the meeting of the our mission and aims.
The current members of the Board of Directors are:
Silka Patel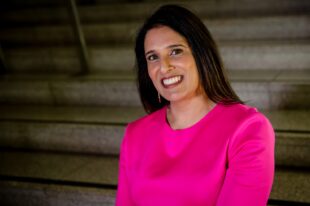 Silka Patel is a strategic marketing expert with 20 years' experience of working within the technology industry and is currently the Senior UK Marketing Manager at Leidos. Silka set up Scotland Women in Technology which is now in its 12th year, championing women and girls in the technology sector.
Silka has a number of external roles including as a Non-Executive Director at the Glasgow Women's Library since 2013, advising the board on marketing and digitalization aspects for future growth, Advisor to the board at Glasgow International, Non-Executive Director at Technology Scotland and a member of Changing the Chemistry which seeks to improve board effectiveness and quality through the Diversity of Thought.
​She is a keen supporter of women in technology and mentors STEM graduates and apprentices so they can be involved in the life changing opportunities that the sector offers.
Married and a mother of two boys, she enjoys pilates and cooking whilst juggling life, and would have it no other way!
Jude Barber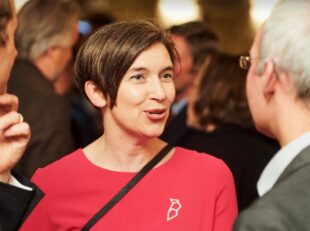 Jude Barber is an architect and director at Collective Architecture with studios in Glasgow, Dundee and Edinburgh. The 100% employee-owned and controlled studio is founded on principles of creative freedom, equity and sustainability. Together, the team has delivered several key residential, civic and cultural projects around the UK including Glasgow Women's Library, the Larick Centre, Tayport and the City Observatory on Calton Hill, Edinburgh. Jude also has specific expertise in strategic planning and engagement having developed proposals for Water Row in Govan, Glasgow and Granton Waterfront in Edinburgh.
In parallel with her studio practice, Jude has undertaken several close collaborations including the award-winning Empire Café with writer Louise Welsh during the 2014 Commonwealth Games. With Suzanne Ewing and Nicola McLachlan, Jude co-leads Voices of Experience. This collaborative project is an investigation into women who have made important contributions to architecture and the built environment. Jude is also a visiting tutor at the University of Sheffield and a member of RIAS Council.
Gracie Mae Bradley
Gracie Mae Bradley is a writer and campaigner with particular interests in migration, policing, surveillance and abolition. Before moving to Glasgow she spent ten years working in NGOs in England, including as Director of the civil liberties group Liberty. She has also long been involved in grassroots liberation work, including as a founding member of the grassroots Against Borders for Children campaign, on the Board of SOAS Detainee Support, and as a co-facilitator for the Black Abolitionist Futures reading group.
Gracie has written extensively for a range of publications including the Guardian, Independent, Vice, OpenDemocracy and more. In 2022, she and Dr Luke de Noronha published Against Borders with Verso Books. Other writings include From Grenfell to Windrush in 'After Grenfell: Violence, Resistance and Response' (2019), and the poem Unlawful Gathering in 'When This Is Over: Reflections on an Unequal Pandemic' (forthcoming 2023).
Gracie loves film photography, contemporary poetry and speculative fiction, and is an artist member of Glasgow Print Studio where she has recently taken up etching. She holds a BA (Hons) in Philosophy and French from Trinity College, Oxford, and an MSc in Human Rights from the LSE.
Kirsty Devine
Kirsty Devine is the Director for Paisley Museum Re-Imagined (PMR) project leading on the development of the vision, strategy, planning and implementation of all aspects of PMR, ensuring the delivery of an innovative, international-class visitor destination.
She has over 25 years' experience of working in the heritage and cultural sectors in Scotland, the UK and internationally. She has worked on a number of capital projects ranging in value from £5m to $340m. Her experience predominantly relates to museum projects such as The Riverside Museum (winner European Museum of the Year 2012 and Micheletti European Museum of the Year 2012), The Burrell Collection, National Museums of Scotland (winner Permanent Exhibition Galleries, Museum & Heritage Awards 2017), The Royal Alberta Museum, Canada and The D-Day Story, Portsmouth (shortlisted European Museum of Year 2017) but also includes historic buildings such as The Citizens Theatre, Glasgow and Durham Cathedral. As the Senior Curator for The Riveride Museum project she worked on the project from inception to opening and was responsible for the delivery of all research, content and interpretative elements. She has also worked with museums in North America and China and in 2013 curated the exhibition A Tale of Two Cities, in partnership between HES and Nanjing Museum, China. This was the first co-curated temporary exhibition in China and it subsequently won the Arts & Business International Award 2014. She has an MA in Modern and Medieval history and a BSc in Psychology as well as postgraduate degrees in IT and museum studies.
Sheila Asante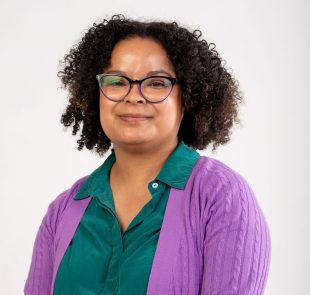 Sheila is the Programme Manager for the Delivering Change Project at Museums Galleries Scotland and she has 17 years of experience in museums. Sheila works across the heritage sector in Scotland to help remove barriers to participation in culture. She is interested in how museums can help people to understand and claim their human rights; by involving people in shaping their work. She spends a lot of time engaging directly with people to promote participatory practice and help them embed that in everything they do.
Sheila previously led the Empire, Slavery & Scotland's Museums Project, supporting an independent Steering Group to deliver recommendations for how Scotland's involvement in empire, colonialism, and historic slavery can be addressed using museum collections and museum spaces.
Outside of work, Sheila is passionate about fashion and loves a bright colour. She also enjoys travel, theatre and art. Sheila has recently taken up running and enjoys the regular runs along the canal and curating the playlist to keep her motivated.
Tessa Ferry