To mark Vote 100, our Women Make History detectives have been researching Scottish suffragettes and have developed two trails round the east and west of Glasgow.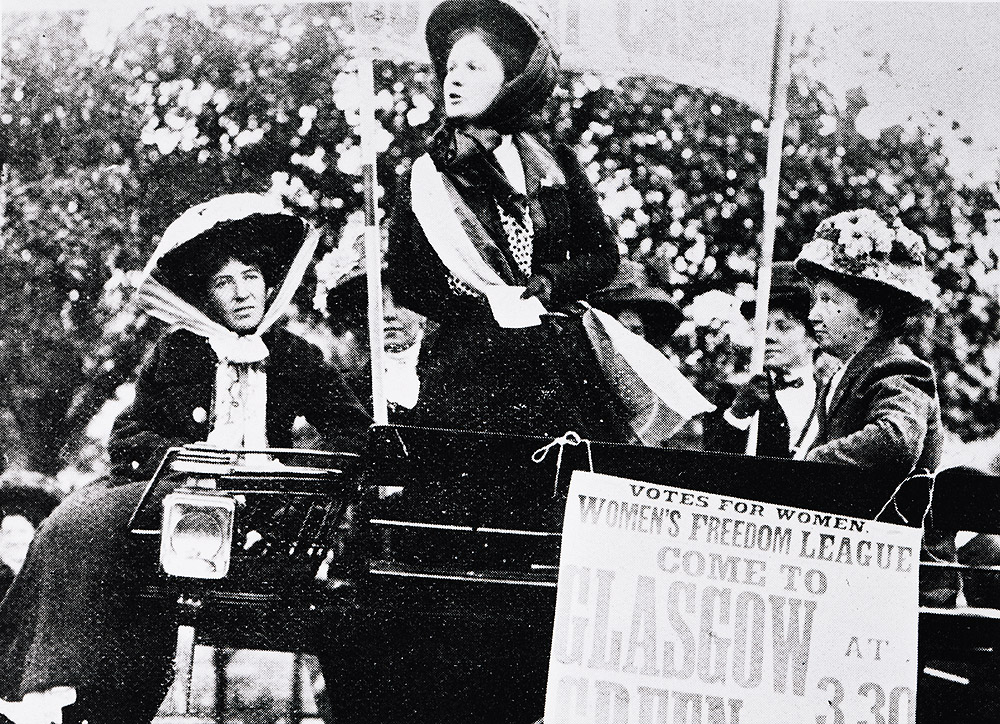 In the early 1900s, Glasgow's East End was a hive of suffrage campaigning with mass meetings on Glasgow Green and noisy demonstrations outside Duke St Prison, where imprisoned suffragettes were hunger striking. Our Suffragette City East Trail highlights these and other stirring stories.
Download the map and/or audio tour to follow the trail. The full trail is approximately 7km / 4.3 miles and will take 1.5-2 hours at an easy walking pace. The terrain is flat pavements apart from steps to Duke St which can be bypassed. If you wish to tackle the trail in sections, the map indicates transport links at different stages of the trail.
Suffragette City East Trail Map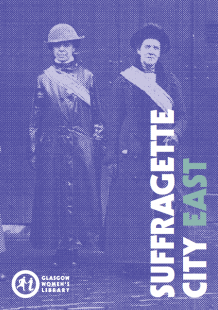 The Suffrage City East Trail is available as a map, so you can enjoy the highlights of the trail in your own time. The map is free to pick up from GWL or you can download a copy here.
Download: Suffragette City East Trail Map (PDF)
Suffragette City East Trail Audio Tour
The audio version is available to download below in either MP4 or MP3 versions. Please note that the audio tours are supplied as a .zip folder – you will have to download and un-zip this folder before transferring the audio tour to your audio player or smart phone.
Explore further
Explore the Suffragette City West Trail, or find out more about the women who campaigned for women's right to vote in Scotland and across the world in Vote 100: The Moving Story.
Or find out more about Glasgow's women in our original Heritage Walks.
Audio Tour Credits
Script editor: Heather Middleton
Narrators: Heather Middleton and Marie Campbell
Additional voices: Chas Lalli, Fraser Middleton
Sound production: Chas Lalli
Location photographs: Heather Middleton
Women hail the dawn written and performed by Kittlin (Lesley O'Brien: guitar and vocals; Mags Smith: vocals and cajon; Maddi Cassell: fiddle).
There is a happy land performed by Marie Campbell and Heather Middleton; lyrics traditional; music by Andrew Young.
Bread and roses performed by Kim Long; lyrics James Oppenheim; music Mimi Farina.
Sound FX: Audio Productions; All Sounds; NBeats; Sound Effects Guy; Sound Effects Archive; Sound Effects Laboratory; Sounds Recorded; Utoobasaurus