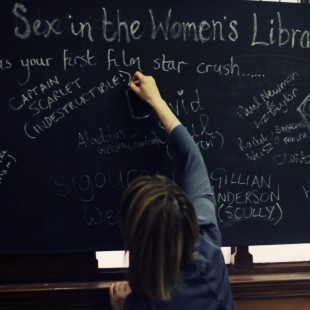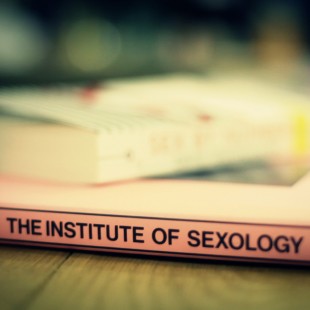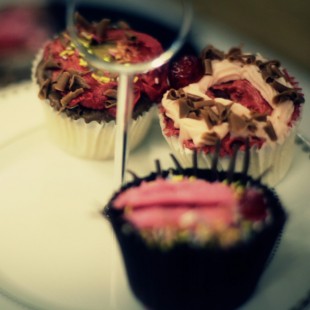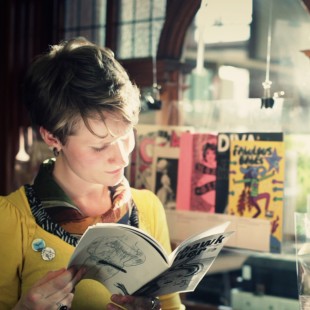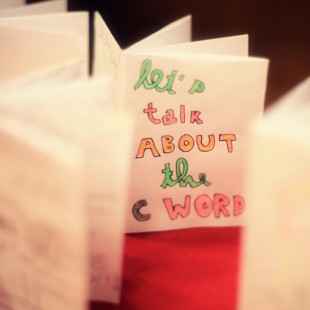 Sex in the Women's Library
In 2014 Glasgow Women's Library was invited by Wellcome Collection to collaborate in a programme on the theme of sexology. Our 'big sister' archive was celebrating the launch of its new gallery showcasing its expansive and fascinating collection on everything sexual but was keen to get other (geographical) perspectives on the topic. This was an opportunity for us to complement Wellcome Collection's comprehensive survey, entitled The Institute of Sexology, and reflect on and showcase the women-focussed and eclectic nature of our library, museum and archive materials. We were also keen to add enduring value to the process, principally in creating a publication and a related short film that captured the essence of our programme. This season, Sex in the Women's Library, challenged us to discover, amongst other things, What Women Talk About When They Talk About Sex.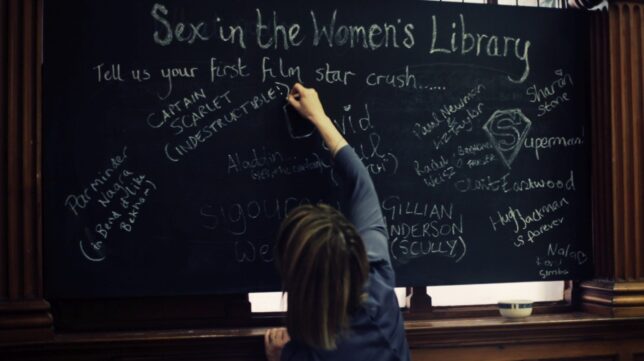 GWL uses feminist approaches in its work and benefits from including women's participation and voices in both the interpretation of its materials and active involvement in its programmes. This was the first time we had developed a programme specifically on the terrain of sex, sexual identity, feminism and power but quickly discovered that these interconnected topics could be found beyond the large Sex and Sexuality section of the lending library. Sex/ology was to be found on every shelf; from the Josephine Butler collection in the archives (charting the groundbreaking campaigner's work in bringing about the repeal in 1886 of the pernicious Contagious Diseases Acts), emblazoned on badges marking the development of LGBTQI activism in our museum collection and sex themed materials in the lending and reference library – in poetry, fiction, film studies or health. All these items have been given to GWL by donors and represent the widest range of personal, political and ideological (and one might add sexual!) positions.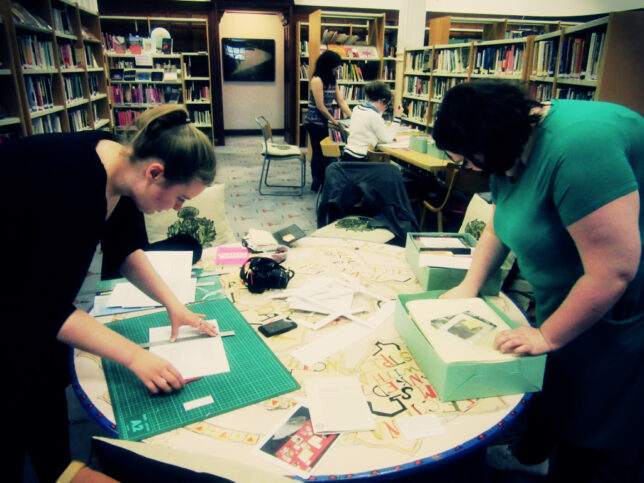 For our Sex in the Women's Library exhibition, Sex Between the Covers we embarked on a partnership with the University of Stirling's Gender Studies Department. Emma Smith, a postgraduate student was invited to mine the collection and produce her own interpretation and generated a fascinating thematic selection of objects, texts and ideas that are illustrative of an incendiary, revolutionary and vexed territory for feminism and gender.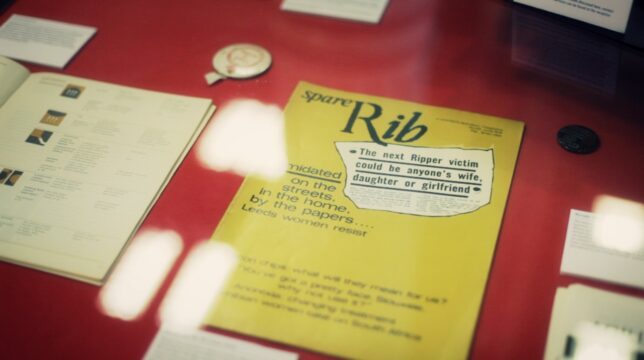 Other partnerships formed for the programme included: Pop Up Programmers, a young film programming project that developed a popular season of illuminating films about sex and sexuality, the renowned post-graduate Creative Writing course at University of Glasgow whose doctoral students generated new creative writing using our collections as source material, our in-house zine group Hens Tae Watch Oot Fur who curated their own exhibition of sex-themed zines, and a large team including collections and learning team staff, volunteers and interns who worked on the programme and collected and shared their personal recommendations in reading and songlists. During the Sexology Season GWL collaborated with the Arches in Glasgow. Some of the creatives commissioned by the Arches made works that have also been incorporated in our publication, as they chime with the themes generated in discussion sessions and showcased on our shelves.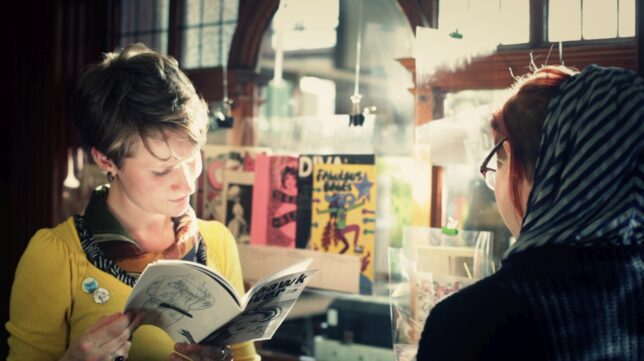 The GWL publication Sex Between the Covers samples some of the evocative materials we discovered in our collection, insights from our What Women Talk About When They Talk About Sex discussion groups and new works created for the season.
The wider Sex in the Women's Library resources developed during this season including podcast recordings and transcripts from our What Women Talk About When They Talk About Sex discussions, and Women Making a Show of Themselves comedy and drama group, alongside blog posts and links to partner resources, are accessible here on the GWL website. And remember our extensive collection of texts on sex and sexuality is free to access!
Want to join the discussion online? Tweet @womenslibrary with the #sexology hashtag.