Description
To mark Glasgow Women's Library's 21st anniversary, the Library commissioned 21 women artists to create new work inspired by items and artefacts in our collections.
One of each limited edition will join the GWL Archive Collection, while the rest are being sold to raise money for the Library. This is your chance to buy an exclusive artwork and support the Library's work at the same time!
Corin Sworn, Arms!, 2012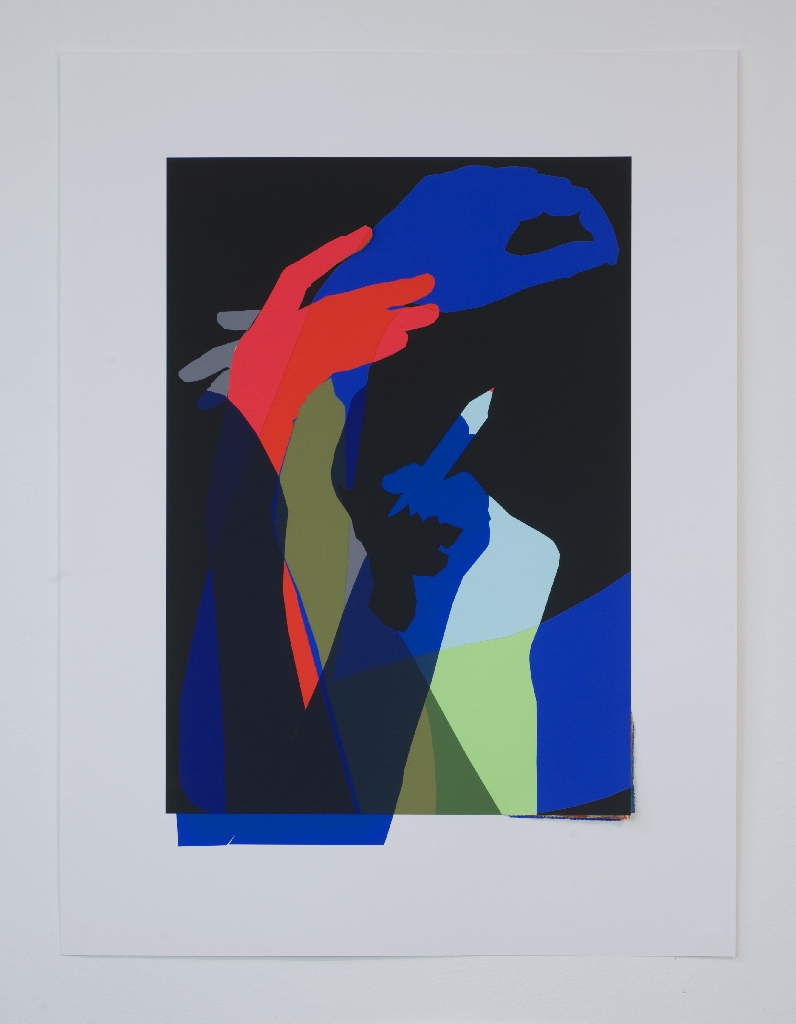 Giclee print, newspaper, water colour and gouache, 43 cm (w) x 58 cm (h), edition of 20.
"A friend suggested that I read Landscape For a Good Woman by the sociologist Carol Steedman. The Glasgow Women's Library was the only public library with it in their holdings – so off I went to borrow that copy."
"Steedman examines her own upbringing in working class London in order to point out the inadequacies of various theoretical lenses used to study marginal figures. In reflection of her work, Arms! plays with layering to suggest the loss of the specific in amassing the multiple."
About Corin Sworn
Corin Sworn studied Psychology and Art History at the University of British Columbia, Integrated Media at ECIAD in Vancouver and obtained an MFA at the Glasgow School of Art in 2009. She attended a residency at the Bauhaus in Dessau and completed the AAP at the LUX in London. Recent solo exhibitions include Tramway (2010) Tate Britain (2011), Contemporary Art Gallery, Vancouver (2011). Upcoming exhibitions include the Chisenhale Gallery, the Kunstverein Achen and the Venice Biennial with Hayley Tompkins and Duncan Campbell.
Buy Corin Sworn's Arms! now
This print is available for £250. You can arrange to pick the print up at GWL, or have it sent by post (£20 UK/£40 International). Please select the option you prefer from the drop-down menu above. You can also buy the print directly at GWL.
The print is also available framed for £330. We are not able to send framed prints by post – we will contact you when the framed print is available to pick up.