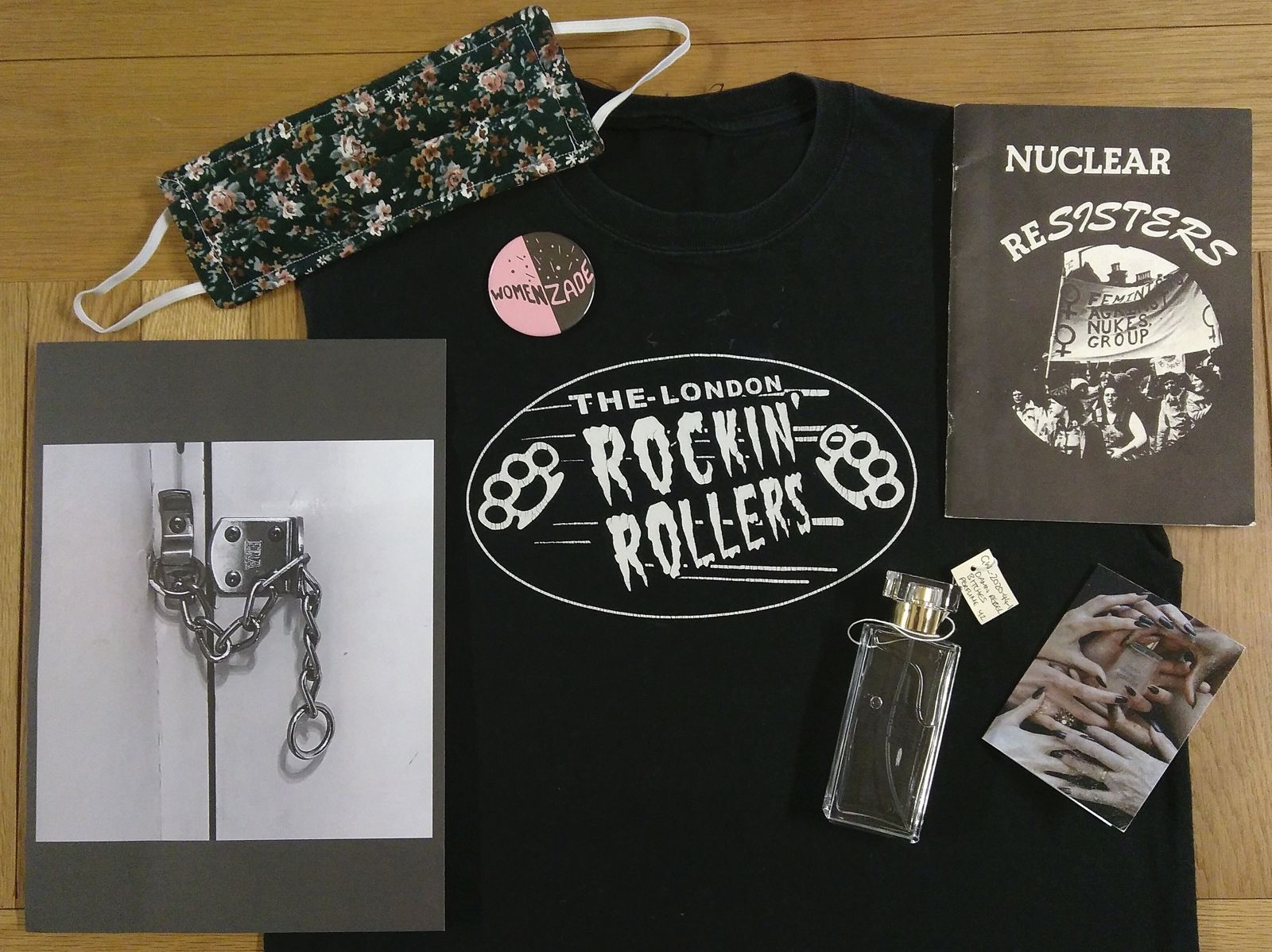 As the UK-wide lockdown began on 23rd March, the Glasgow Women's Library team was already working from home. Amazingly, our museum and archive collections continued to grow. Throughout lockdown, thoughtful first-time donors and long-time champions got in touch. All were keen to preserve part of their personal histories at this momentous time.
Some of our acquisitions are creations born of the coronavirus. They include gorgeous handmade face masks and a pair of beautiful photographic lockdown prints by journalist, broadcaster and film-maker Bidisha.
Other donations speak indirectly of lockdown experiences. Some women, such as Sara and Molly Sheridan, found they had more time for spring cleans, clear outs and closure.
During the first national lockdown period, longtime GWL supporter Shirley Henderson found and donated a Womenzade badge, Nuclear ReSisters booklet (both pictured top) and Scottish Women's Aid Christmas postcard by Wildcat Cards.
With Scotland in lockdown again as 2021 began, another clear out unearthed another 1980s' gem: a knitting pattern designed especially for Spare Rib magazine. Shirley gifted the pages to GWL and wrote a blog called Spare Ribbing: Unpicking the Woman's Woolly.
As lockdown continued in March 2021, Shirley unearthed some more treasures from her youth, including a notebook, certificates, medical and exam sheets from the elocution classes she attended in the mid-1960s. You can read more about Shirley's donation and her experiences in another blog post, titled Clearing out: The Cricket Match.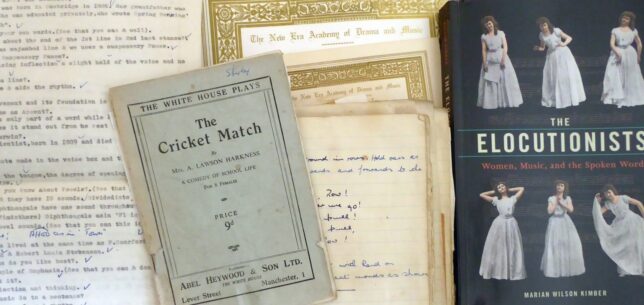 The pandemic also encouraged some people to get into gardening. Access to outdoor spaces has been vital in maintaining health and well-being. From fear and helplessness grow the seeds of hope and rebirth.
Compost more precious than toilet roll. Seed sowing season and the pandemic arrived together and seeds and growing mediums became scarce, exacerbated by a sudden interest in growing on balconies and in gardens.
– Judy Wilkinson, Glasgow Allotments Forum
Coronavirus has given us harsh reminders of inequalities around us. We know that poverty can kill. We've learned that people of colour are more deeply affected by Covid-19. Reports of injustice and police brutality have moved us to show support for the Black Lives Matter movement as it marches on.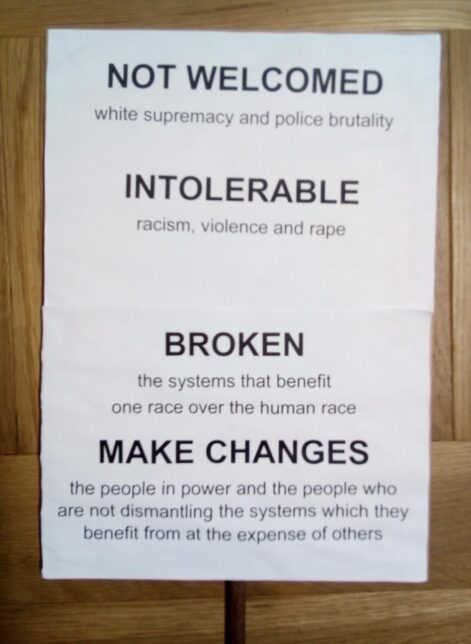 If you're able to visit in person, you can see these donations and more in our Collecting in the Time of Coronavirus exhibition at Glasgow Women's Library from 1st September until 17th December 2020.
We believe collecting women's accounts of coronavirus is critical. There is a vast array of perspectives on the pandemic to represent and record. If you feel your story is still to be told, please do get in touch with our collections team.
Thank you to all donors past, present and future! You help us develop our unique collections and document the lives of women across Scotland and around the world.