Our Changing Climate: Local Women Respond
11th November at 6:00 pm

-

7:30 pm

Free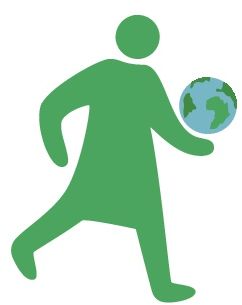 As the climate changes, whether that's in Scotland or in other parts of the world, women are reacting with creativity and innovation to find solutions which benefit their families and communities and which reduce inequality.
How is our community responding? And how can these responses also address the inequalities our city faces?
At this conversation event, we will hear from Dania Thomas from the Ubuntu Women Shelter for women facing forced destitution and Clem Sandison from the Glasgow Community Food Network sharing how their local projects are working to create improved access to safe housing and affordable, healthy food, and exploring how these projects respond to the challenges of the climate crisis.
Dania will talk about climate adaptation from the perspective of the women supported by Ubuntu Women Shelter, highlighting key issues around unrepresented voices in climate change discussions and the problem of the western-centric view of the issue and solutions.
Clem will offer a talk and discussion about urban design, land use and food production in Glasgow, within the context of the Clyde Valley as a bioregion, and encourage us to think about the following questions: How can we redesign our city to support functioning ecosystems and nourish healthy communities?  How can we adapt as a society and build climate resilience into our food systems? And what can we learn from the pattern language of nature to help us manage our land more regeneratively?
This is one of our "Attend" events this Autumn – hear from our speakers with a chance to ask your own questions as the end. You can read more about what to expect from our online events here. Or let us know if you have any questions, our contact details can be found below.
Dr Dania Thomas is a first generation immigrant from Mumbai, law researcher and lecturer at the Adam Smith Business School (University of Glasgow) and a Ubuntu Women Shelter trustee.
Clem Sandison is an artist, activist and facilitator living in the east end of Glasgow.  She work in rural and urban contexts, using participatory methods to build socially just and regenerative food systems. She is a founding member of the artist co-op Open Jar Collective.  She currently divide her time between facilitating farmer-led research for the Soil Association and working for Glasgow Community Food Network tackling food insecurity. She is also a Director of Alexandra Park Food Forest, a social enterprise and community growing space in Dennistoun. She is interested in capturing stories that challenge the dominant narratives of economic growth, extractive capitalism and colonialism. Through cross-disciplinary collaboration, she seek to explore questions around food sovereignty, land as a commons, and the future of farming in Scotland. Find Clem on Twitter @ClemSandison and cargocollective.com/clemsandison
This event is generously supported by and co-produced with Creative Carbon Scotland as part of their involvement in Clyde Rebuilt, a partnership initiated to help achieve the vision of a resilient Glasgow City Region that is flourishing in the future climate.
Booking
This event is now fully booked. To add your name too the waiting list, please email emily.ilett@womenslibrary.org.uk.
The event is free. To attend, please book below and we will share an email invitation with you.  If you would like to make a donation to Glasgow Women's Library, you can do so here. Please note that booking will close on Tuesday 10th November at 5pm and you will receive your email invitation a few days before the event takes place.
Accessibility
This session takes place via an online video call link. If you would like to attend, please book below and we will share an email invitation along with simple and straight forward instructions on how this will work. If you have any concerns about how this will work for you, please do get in touch and we'll do all we can to support you in joining the session.

Related Events