While we wait with anticipation to see the outcome of the UN COP conference taking place in Glasgow from 1st to 12th November (read our blog "COP26 Explained" to find out what COP is all about and why it's a big deal) we're looking forward to welcoming local, national and international visitors, and have a range of ways you can find out more about women's role in tackling climate change and come together with others to learn and share experiences.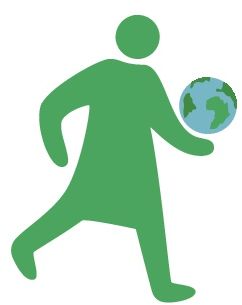 Online Events:
Decolonising Women's Rights- Monday 1st November, 6pm to 7.30pm
Sikowis Nobiss, Plains Cree/Saulteaux and founder of Great Plains Action Society, will speak at GWL during her Scotland tour, where she will be an important voice on indigenous rights at COP26. Sikowis is active in Native American politics, protection of rights, climate change mitigation, justice and fairness in representations in popular culture and cultural festivals.
Free. Book here: https://womenslibrary.org.uk/event/decolonising-womens-rights-indigenous-perspectives/
Story Café: Sister Earth- Thursday 4th November, 1pm to 2.30pm
In these uncertain times, nature has become more important than ever to us as a source of calm, and healing. In this Story Café, we look to women's writings and stories of action that celebrate our natural environment, from urban gardeners and wild walkers to women working together on issues of climate change and preserving and protecting our natural environment.
Free. Book here: https://womenslibrary.org.uk/event/story-cafe-special-sister-earth/
Collecting in a Climate Emergency*- Friday 5th November, 1pm to 2.15pm
Our very own Caroline Gausden will be joining Samantha Jenkins, Collections Officer at People's History Museum, Manchester, in this event hosted by Glasgow School of Art to explore the ways in which institutions have been collecting activism and the issues around collecting works that address the climate emergency.
Free. Book here: https://www.eventbrite.co.uk/e/collecting-in-a-climate-emergency-tickets-194390135127
*Part of Glasgow School of Art's 'Close Of Play: Climate Emergency and Creative Action' series of online public talks.
Visit us:
We are increasing our capacity to welcome visitors and introduce our work, so please pop in to see us. For our opening times and how to get to us visit the Where To Find Us page.
An especially warm welcome can be expected on Saturday 6th November. Drop in between 12pm to 2pm to find out about borrowing, our collections, programmes and projects, and get a full tour and your questions answered. More information can be found here.
Reading on the issues:
Over the summer Sophie Robinson, who was on placement with us, posted three blogs which introduce COP26, look at gender representation in decision making, and explores why climate change is a gendered issue:
We also have lots of books, non-fiction and fiction, about women and the environment, activism, ecofeminism, and climate activism. Visit us to browse or borrow, and do let us know if you're looking for recommendations.