The recent G7 summit provoked international discussions of our current climate and ecological crisis. Greta Thunberg took to Instagram to express her outrage, sarcastically commenting on their "empty commitments" and repetition of "old unfulfilled promises" while enjoying a "steak-and-lobster BBQ".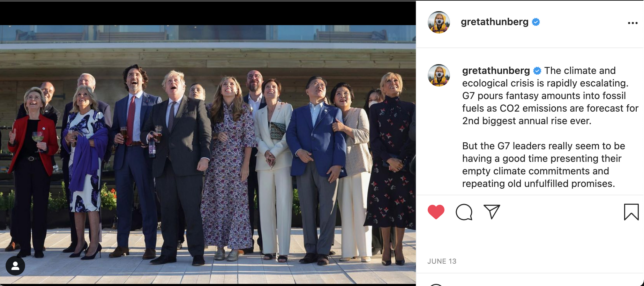 Climate change has been narrated as the greatest risk facing us all in our contemporary times, as though every human on earth is experiencing the effects equally. But it is important to note climate change disproportionately affects the most vulnerable in communities across the world. With climate change driving further inequities in all areas of our planet, there has been a call for major change.
This is where COP26 comes in. COP stands for 'conference of parties', and COP26 is the 26th United Nations Climate Change Conference which will take place in Glasgow in November 2021. COP26 will bring more than 190 world leaders to Scotland, along with tens of thousands of negotiators, government representatives, businesses and citizens for 12 days of talks on accelerating action towards tackling the climate emergency. It is a huge task, but it cannot be depicted as yet another international summit. Climate experts foresee COP26 to be of specific urgency. To understand this, it is useful to look back at a previous COP.
COP21 took place in 2015 in Paris. It was pivotal, as for the first time ever, every country agreed to act together to limit global warming to well below 2°C, with scientists suggesting it should be closer to 1.5. The commitment to 1.5 degrees is important as every fraction of a degree of warming has the potential to result in the tragic loss of lives, livelihoods and nature. In response to the impacts of climate change, adaptation and mitigation strategies were drawn up where governments authorised money to be made available in order to achieve these. The Paris Agreement was then formed.
However, since then we have seen the USA withdraw, then on election of Biden re-join, and despite commitments made, all countries have not been acting with the urgency in order to reach the goals set out in the Paris Agreement. This November countries have the opportunity to come together, and turn the ambitious talks into action by updating their current emission targets. This is why COP26 is so important.

So what actually happens at the event in November?
The event is split into two activity zones: The Blue Zone and The Green Zone. The Blue Zone (Scottish Events Campus -SEC) is for people registered with the UN such as those who work for them, other related organisations, national delegations, media or non-profit organisations. They will be participating and co-ordinating the official talks on the global response to the climate crisis. The Green Zone (Glasgow Science Centre) is for the general public. This space will offer a wide range of events including workshops, talks, art exhibitions and musical performances.
The Green Zone at COP26 is significant because the Paris Agreement reiterated the right of people to be informed and involved in climate policy. COP26 is therefore a massive milestone, both for policy but also for public engagement with the climate crisis. COP26 has the challenge of turning public concerns, into tangible political decisions and most crucially political action.
It is important to not just see COP26 as an event only for politicians and advocates. But as a space to give to the people of Glasgow, to take ownership and empowerment from being part of what will (fingers crossed) be momentous social change to enable the protection of our planet.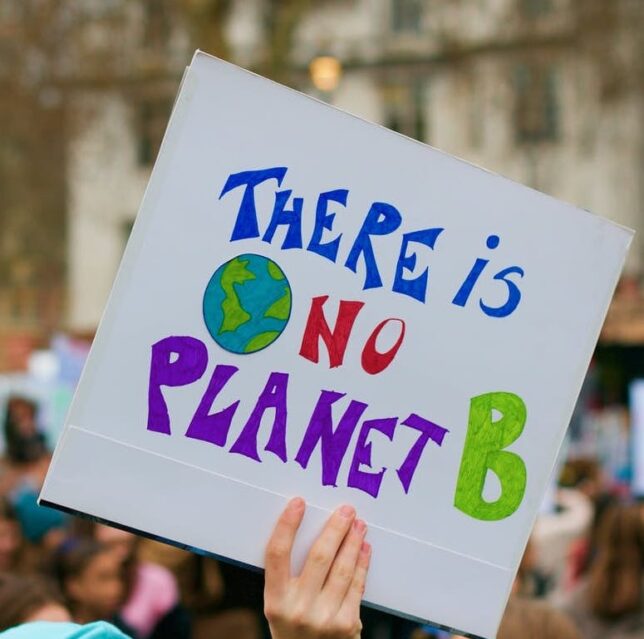 Some useful links and notes…
Check out COP26 Coalition (an umbrella coalition made up of environmental and climate organisations, trade unions, racial and migrant justice network and youth groups – to help build momentum around COP26 and grow the climate justice movement).

The Coalition is planning a series of events building towards COP26, such as Climate Week in September, click the link above for more detail!

On Friday 5th and Saturday 6th November climate justice protests will be happening in Glasgow and around the world – this is organised by the COP26 Coalition and will be part of a global day of action.
Sunday 7th to Wednesday 10th November will be the Peoples' Summit, with events and workshops organised by civil society groups from all over the world.

This is outside of the official COP26 events in Glasgow, and will be online in order to ensure accessibility to activists across the world.
Check out COP26 Coalition for more on these events!

One way to attend the events held in the Blue zone can be by attending as a representative of an observer organisation:

Certain NGOs (non-governmental organisations) and IGOs (inter-governmental organisations) have observer status to attend COP26.

Find out ore information on which organisations are permitted observer status here.

In and around Glasgow, there will be a huge array of events and activities taking place, with Convergence Spaces for activists to gather, connect, learn and organise.
To keep up to date with these events join Friends of the Earth Scotland COP26 mailing list for the led up to the main event in November and the preparations before.
Check out Climate Fringe, they have some amazing webinars and events this summer and autumn in preparation for COP26.