This Summer, we've got an exciting range of online events for you to get involved with! Our ongoing Still Seeing Things virtual trips will be taking place throughout the Summer – join us on our Twitter account on Wednesday afternoons as we explore the creative and change-making work of women artists. We've already gone on a virtual tour of a recent Sonia Boyce exhibition and we've learned more about the astonishing and powerful legacy of Maud Sulter. It's a great way to pass a Wednesday afternoon!
We're delighted to be gathering together for Story Cafes online, sitting around a virtual round table with our cups of tea. This August, GWL's own Donna Moore will be letting us in on the research behind her three historical novellas. She'll be sharing stories of some of the real women in a Victorian Asylum; talking about Glasgow's Lock Hospital for women with syphilis, where the cure was just as dangerous as the disease; and delving into the history of women in the police force. A chance to hear Donna read extracts from all three of the novellas is not to be missed! Find out more and book your free place here.
Readers of Colour continues to meet on the last Wednesday of every month to discuss poetry, fiction, graphic novels, essays and narrative non-fiction by women and non-binary writers of colour. Past sessions have included a short film by Nida Manzoor, and poetry by Imtiaz Dharker. Whilst what the group are reading might be at the heart of the conversation, often it's a jumping off point to discuss wider thoughts and ideas about the theme. Find out more here or get in touch with Nadine at nadine.jassat@womenslibrary.org.uk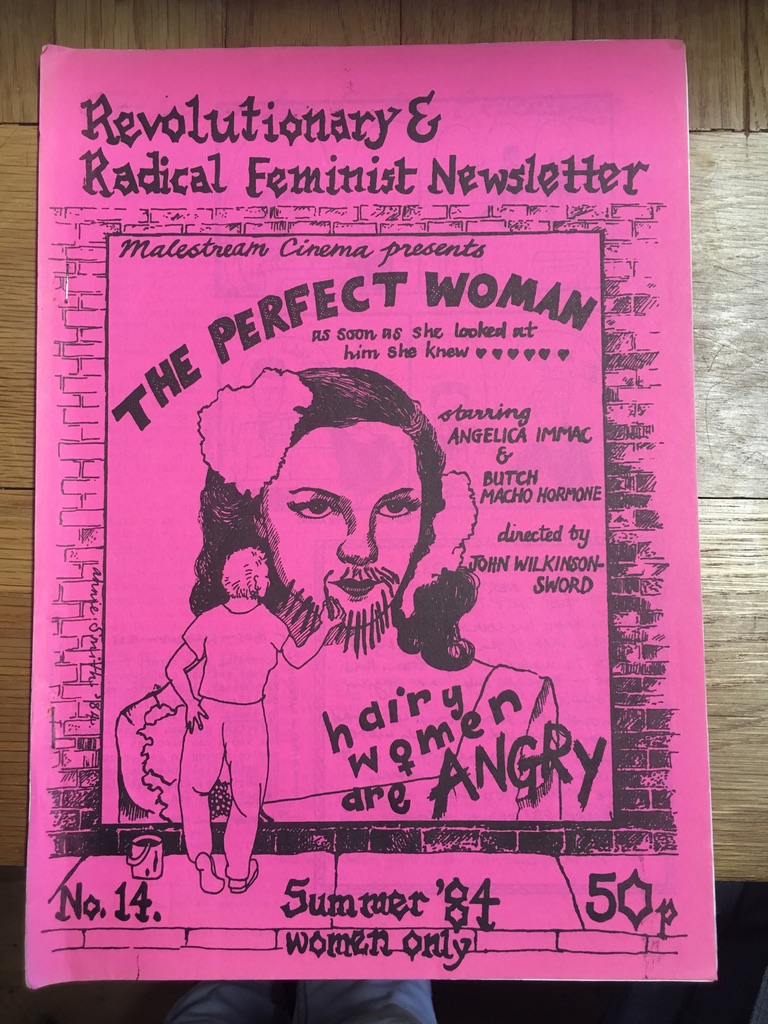 Our Open Archive events open the doors to our museum and archive stores and this time we're inviting you to virtually delve into our archives to discuss some of the ways body hair was represented in women's, girls, and feminist magazines over the past century. A chance to ask questions, discover new zines and share your own hair-raising stories. You can book your place here.
You can explore all our upcoming events here and keep an eye out for our Bold Types Competition announcement in the next couple of weeks!
Since the closure of the GWL building on 19th March due to Covid-19, all GWL Staff Team members have been working from home to rethink and reshape our events and activities into digital formats. We will re-open GWL to the public in phases, with the first phase starting on 1st September. During this phase, there may be limits on days or hours of opening, visitor numbers, and access to some parts of the building. You can find out more about our plans here. We will continue to programme digital activity throughout 2020 and will launch our Autumn events programme on Thursday 17th September.
Due to the current situation, we have decided not to make a printed version of our seasonal programmes. All our events will be listed on the website and can be found in our what's on calendar and in upcoming events. If you would prefer a large print or audio version of our programme please do let us know by emailing us on info@womenslibrary.org.uk or calling 0141 550 2267 and leaving a message.