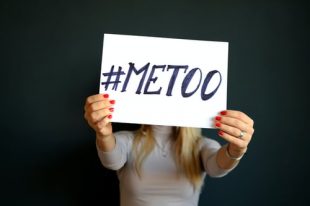 I have recently completed my final year at university which has been a rather strange experience. I never thought I would be completing my honours degree in the midst of a global crisis. However, I have learned so much from my time at university which I am enormously grateful for! Particularly, I learned a lot from my final year dissertation which focused on the #MeToo movement.
For my research, I compared the opinions and attitudes that men and women in the West of Scotland had towards the #MeToo movement. This research has provided me with a deeper understanding of various topics within feminism and it has been an enlightening experience for me. I thought it would be great to share what I have learned through blog posts for GWL. But first I will explain briefly what the #MeToo movement actually is.
What is the #MeToo movement?
The hashtag "Me Too" was originally founded in 2006 by Sexual harassment survivor Tarana Burke. Burke aimed to bring awareness to the extent of sexual harassment faced by black women and girls in order to help them heal from their experiences. It wasn't until 2017 that the hashtag "Me Too" went viral after Hollywood film producer, Harvey Weinstein, became the centre of sexual abuse allegations. Actor, Alyssa Milano, who had experienced sexual abuse in the hands of Weinstein, encouraged women to use the twitter hashtag "Me Too" in order to demonstrate the global magnitude of sexual violence towards women. What followed became a momentous social media movement with millions using the hashtag "Me Too".
The #MeToo movement aimed to empower women through solidarity by providing a voice to women around the globe, enabling them to share their personal stories of sexual violence. In turn, the #MeToo movement acted as a wake-up call at all levels of society by generating a, much needed, global media coverage on sexual violence.
I will be posting fortnightly on the various aspects of my research on the #MeToo movement. You can expect to see the following topics:
The #MeToo movement and global consciousness raising of women.
Resistance to the #MeToo movement
Masculinity
Symbolic Interactionism
The #MeToo movement and the importance of raising men's consciousness.
The #MeToo movement: Where Now?
I am really excited to explore these ideas and share them with you all. Look out for my first post on this topic in two weeks. I hope you are all keeping well and safe!
Jennifer