December is just around the corner and with this month comes the season of giving. We believe that giving gifts for Christmas, or at any other time of the year, shouldn't come at the expense of our planet or people. If you're looking gifts that are ethical and environmentally friendly, look no further than the following suggestions from Glasgow Women's Library.
All the items that are sold from our shop, both online and in the library, help to support our life-changing work and are created from materials that are eco-conscious and environmentally friendly. A gift purchased from GWL ensures that we can continue to deliver projects and services every day; it keeps our library fine-free, it helps us take our work into prisons and primary schools, and it means we can look ahead to another 28 years of radical changemaking.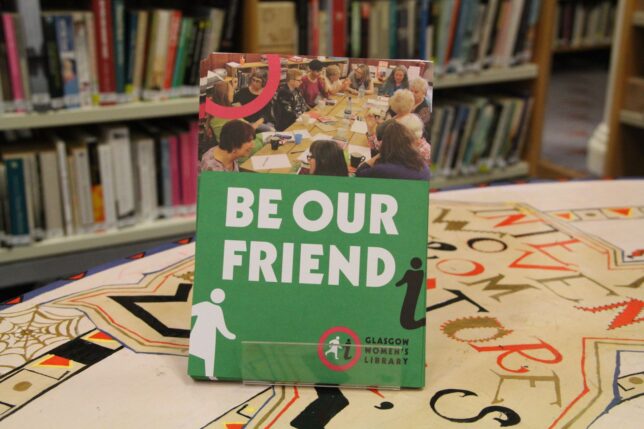 Gift a Glasgow Women's Library Friendship this Christmas! We have four different Gifts to choose from, ranging from a £25 Friendship to a £75 Friendship, all coming with a welcome letter, a borrower card, a GWL badge, our newsletters and a whole load of love! For an extra special treat, included in the £75 Gift Friendship is a visit to our Archives for you and your friends – the perfect chance to look at our Suffragette postcards or dive into our fascinating Girls annuals!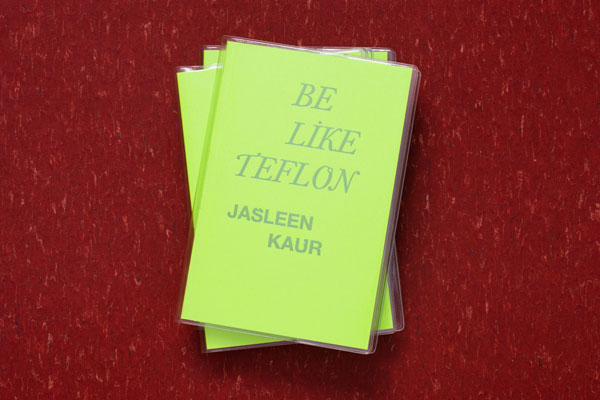 "Be Like Teflon is an absorbing recipe book… Alongside instructions for creating a variety of dishes, the reader finds a fascinating blend of conversations, anecdotes and titbits from the women of Indian heritage who're sharing their culinary secrets." The List, June 2019.
Be Like Teflon is a new book by Jasleen Kaur commissioned by curatorial company Panel for Glasgow Women's Library. In a collection of conversations between Jasleen and women of Indian heritage living in the UK, arise themes of labour, duty, sustenance and loss. Here we find a place for their histories, experience and strength. Through the simple act of listening, over a hot tava or plate of food, begin acts of solidarity and self-nourishment.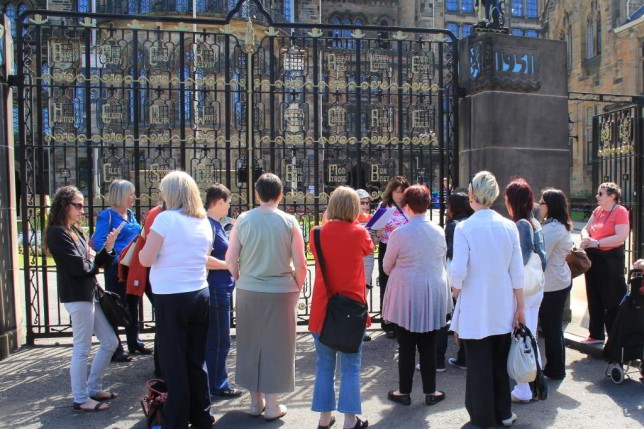 Give the gift of history with vouchers for our popular Women's Heritage Walks. With 6 different walks to choose from, each tour gives a unique and inspiring insight into the hitherto unsung women of Glasgow. Vouchers are valid for a whole year.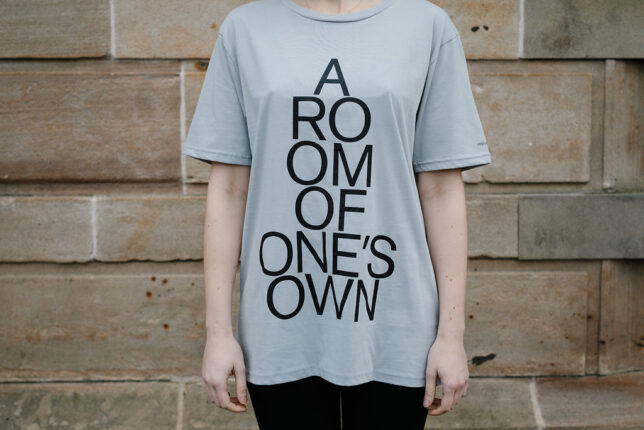 Graphic designers Kaisa Lassinaro and Maeve Redmond have designed Reading List, a series of t-shirts that reference books, which they have selected, from the Glasgow Women's Library catalogue. All of the books (and many more!) are free to borrow from Glasgow Women's Library and include titles such as Sisterhood Is Powerful, The Politics of Housework and Gender Trouble.
This classic Black Lesbian poster featured in the Suffragettes to Shedevils publication and was designed in 1984 by Ingrid Pollard, one of the foremost women photographers working in Britain and recipient of a Paul Hamlyn Foundation Award 2019. Ingrid is currently working with us on our Lesbian Lives project so there's no better time to pick up this iconic poster.
Please make sure to get all Christmas orders in before Tuesday 17th December to ensure delivery before Christmas (if you're ordering from outside the UK, please contact us about delivery times).