Job Vacancy: Part-time Sessional Worker
Glasgow Women's Library delivers innovative events and activities across Scotland, from film screenings to women's history courses. We are now recruiting a temporary, part-time Sessional Worker to work with our National Lifelong Learning team to cover a staff sabbatical and deliver some of these activities to a diverse range of women across Scotland. You will work with women and partner organisations in various community locations, including facilitating the Readers of Colour Group in Edinburgh and the Create and Connect Creative Writing Project.
Job title: National Lifelong Learning Project: Part-time Sessional Worker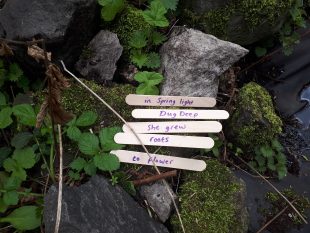 Main Role: Facilitation of GWL's 'Readers of Colour' Group and 'Create and Connect' Creative Writing Project
Duration: February-April 2020 (with a possible extension in to May, to be confirmed) with one additional full day, and two half days from Dec-Jan.
Hours: Seven hours per week
Salary: £15.90 per hour gross
If you have any questions about this process please direct to mattie.roberts@womenslibrary.org.uk .
Completed application forms should be sent to mattie.roberts@womenslibrary.org.uk