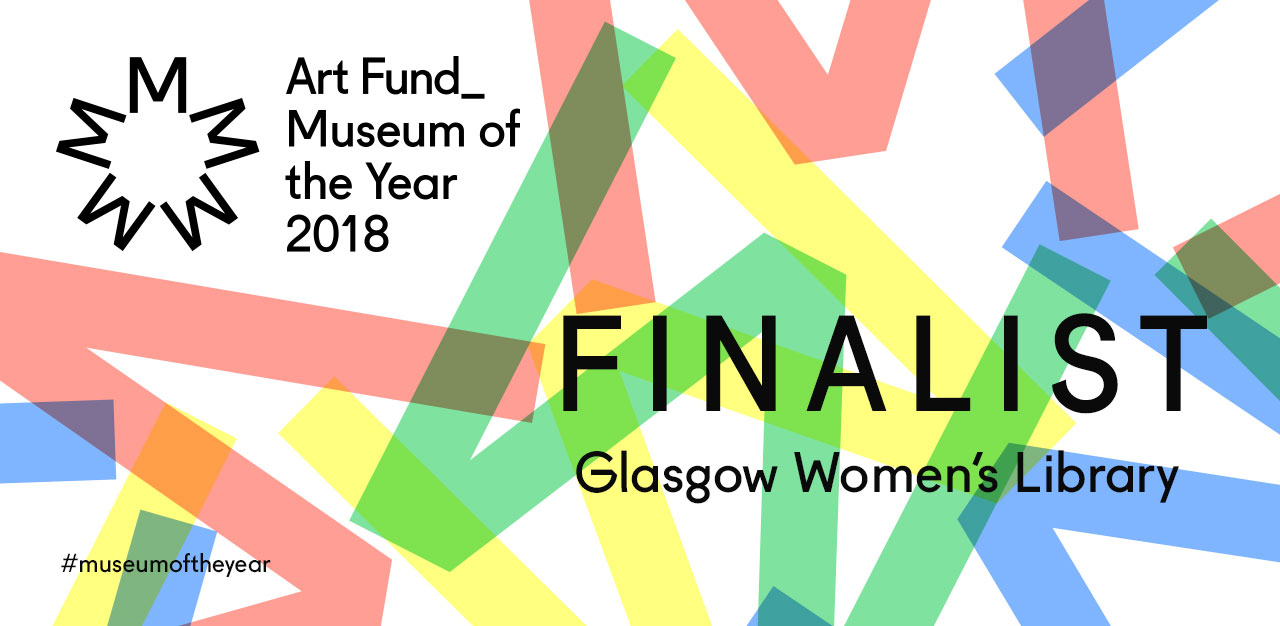 Glasgow Women's Library is a unique organisation. We are the only Accredited Museum in the UK dedicated to women's history and we hold a treasure trove of historical and contemporary artifacts and archive materials that celebrate the lives, histories and achievements of women.
We were delighted to announce on Tuesday 1st May that we have been named as one of the Art Fund Museum of the Year 2018 Finalists.  Supported by Art Fund, the £100,000 Museum of the Year prize is designed to get to the heart of what makes a truly outstanding museum, seeking out innovation and exceptional achievement in museums and galleries all across the UK, and working to encourage more people to visit. The nomination is in recognition of the innovative, community-driven approach that we've developed since our launch in 1991, and specifically the milestones we have achieved in 2017.
GWL has grown from the grass roots through the support, donations and efforts of thousands of women and we're lucky to have visitors from around the corner and around the world. The winner of Art Fund Museum of the Year 2018 is announced at the Victoria and Albert Museum on 5th July and in the run-up to this date we hope to involve our supporters and attract new visitors with a campaign that will answer the question 'Why a Women's Museum?' and convey the unique qualities of this multi award-winning organisation.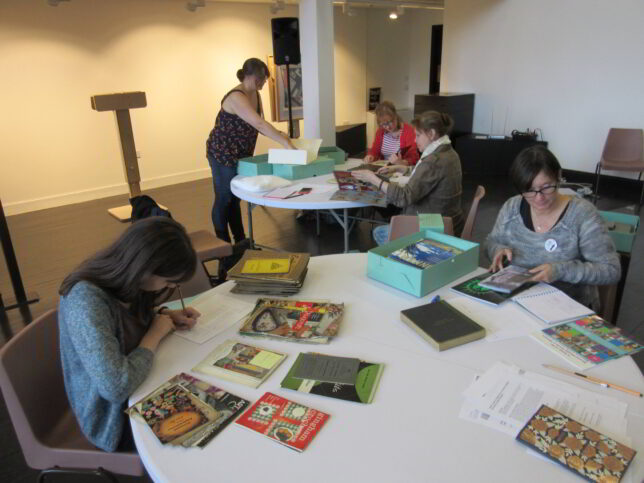 Glasgow Women's Library works across Scotland, is open to all and increasingly attracts international partners and visitors. We have been built from the grass roots by hundreds of women and everything we do is community-driven; we are your museum and now we want you to tell us why. Using the hashtag #MyMuseum, we will showcase our different users and articulate – in their own words – just what makes us different. The campaign will illustrate the importance of creating a museum that is grounded in social justice and equality.
We'll be sharing videos from the people who visit our historic Carnegie Library building and use our collections – from stellar artist Linder Sterling (currently showing at GWL with work inspired by our collections), to women whose lives have been transformed through the Library's Adult Literacy and Numeracy project. These videos will be shared on social media and will also be featured on our website.
Want to share your own thoughts and experiences? Use the hashtag #MyMuseum, tag us @womenslibrary or send us your thoughts via email to info@womenslibrary.org.uk. You can send your response as a video, you can write it down or give us a ring on 0141 550 2267 to speak to a member of staff.