Description
The BRIDGETON-WOMEN'S LIBRARY SKETCHBOOK is inspired by the transformation of one of Scotland's Carnegie libraries into the UK's only accredited museum dedicated to women's lives, histories and achievements. The original name of the building – Bridgeton Library – is embossed on the cover of the sketchbook as an acknowledgement of the building's history.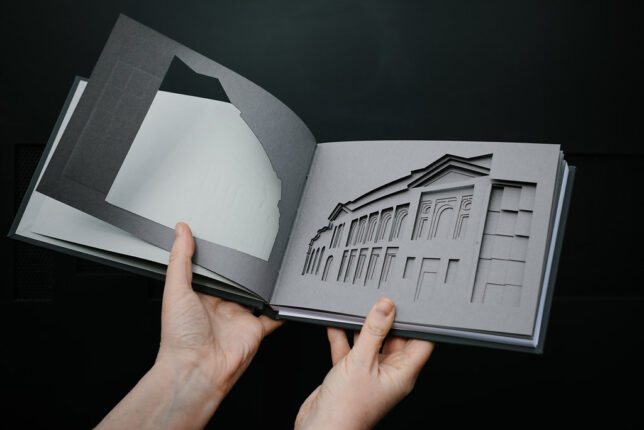 Archive Inspiration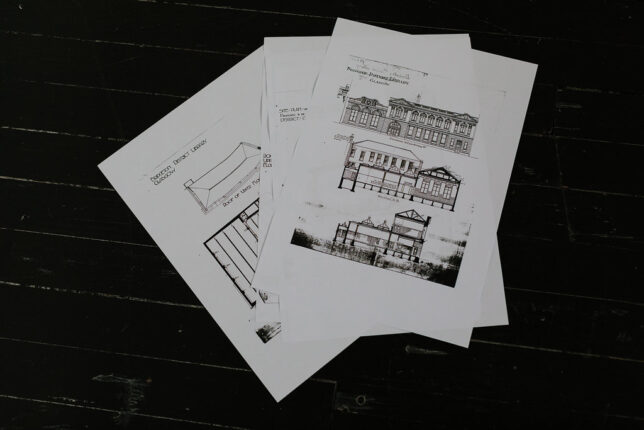 Printed architectural plans of Bridgeton District Library, c.1906. Selected by Finch & Fouracre. Read more about the sketchbook in this downloadable postcard.
Based in Glasgow, Finch & Fouracre undertakes model-making and model design work, specializing in commissioned architectural and exhibition models, and producing model kits for retail.
Commissioned by PANEL exclusively for GLASGOW WOMEN'S LIBRARY. Made in the UK.
All photographs by Caro Weiss.
Generously funded by Creative Scotland through the Open Fund.