Women's Heritage Bike Ride
23rd April, 2016 at 11:00 am

-

1:00 pm

£6 – £10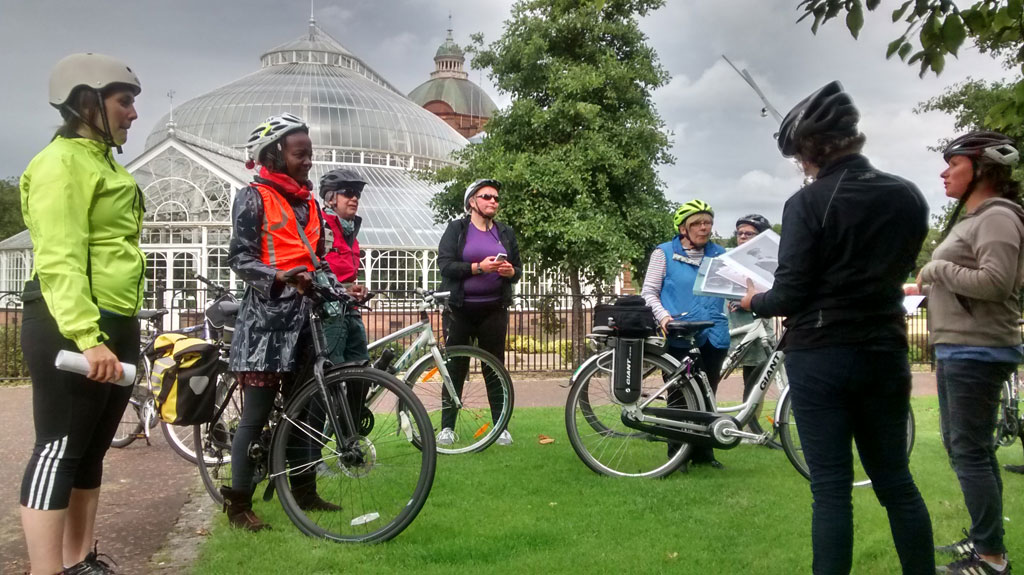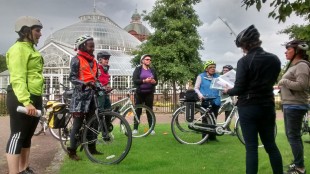 Whether you are a seasoned cyclist or wanting to get out more on your bike, you will love this entertaining and gentle loop ride through Glasgow's East End.
This 5 mile loop is for cyclists of all ages and abilities and follows dedicated cycle paths through Bridgeton, Dalmarnock and Glasgow Green, stopping along the way for our volunteer tour guides to share stories of trailblazing women cyclists from the worlds of sport, campaigning, literature and entertainment.
Women's Heritage Bike Ride, Saturday 23rd April, 11am to 1pm
Researched and led by volunteer History Detectives, this ride highlights the importance of cycling in women's lives. From changes in fashion, to a means of transport, the bicycle has given women, and continues to give women, the means to go further, explore and change the world.
One of the participants on our latest ride summed up her experience: "After 8 years in Glasgow, I got more information from today than ever before, and met a wonderful group."
If you don't have a bike you can hire one on the day through Next Bike round the corner from GWL at Bridgeton Cross: www.nextbike.co.uk/en/glasgow/
Booking
This event is now fully booked. You might also be interested to note the date of our next Programme Launches on Thursday 12th May. You can drop in between 1pm to 2.30pm or 6pm to 7.30pm to find out more about what's coming up this summer, and meet some of the women involved. And, our bargain second hand book sale is back, all day from 1pm to 7.30pm!
Tickets must be booked in advance. This events costs £10 full price. Select the number of tickets you want to book below, or come in to the Library to book.
We offer subsidised places at £6 for students, people on a low income, unemployed or those in receipt of benefit and Friends of GWL. If you are eligible for a subsidised place select the subsidised ticket below, or come in to the Library to book.
All places must be paid for in advance as tour guides are not able to handle money on the day of the bike ride. Start point for the walk will be given in a confirmation email approximately 1 week prior to the walk and we will confirm once payment is received. Please check your spam or junk email folders if you have not received this in your inbox. Also, please note that the library is closed on a Saturday and Sunday so last minute bookings cannot be taken and messages will not be picked up until the Monday morning.
We ask that you do not bring dogs (or other pets) other than guide dogs along on the walks and bike rides. Contact us if you are unsure about anything, we are happy to answer any questions.
Should you need to cancel a booking for any reason please see our Women's Heritage Walks Cancellation Policy.
Check out our full programme of Women Make History events here, including walks, reading events and more.
Related Events