Wilhelmina Barns-Graham: Colour In Motion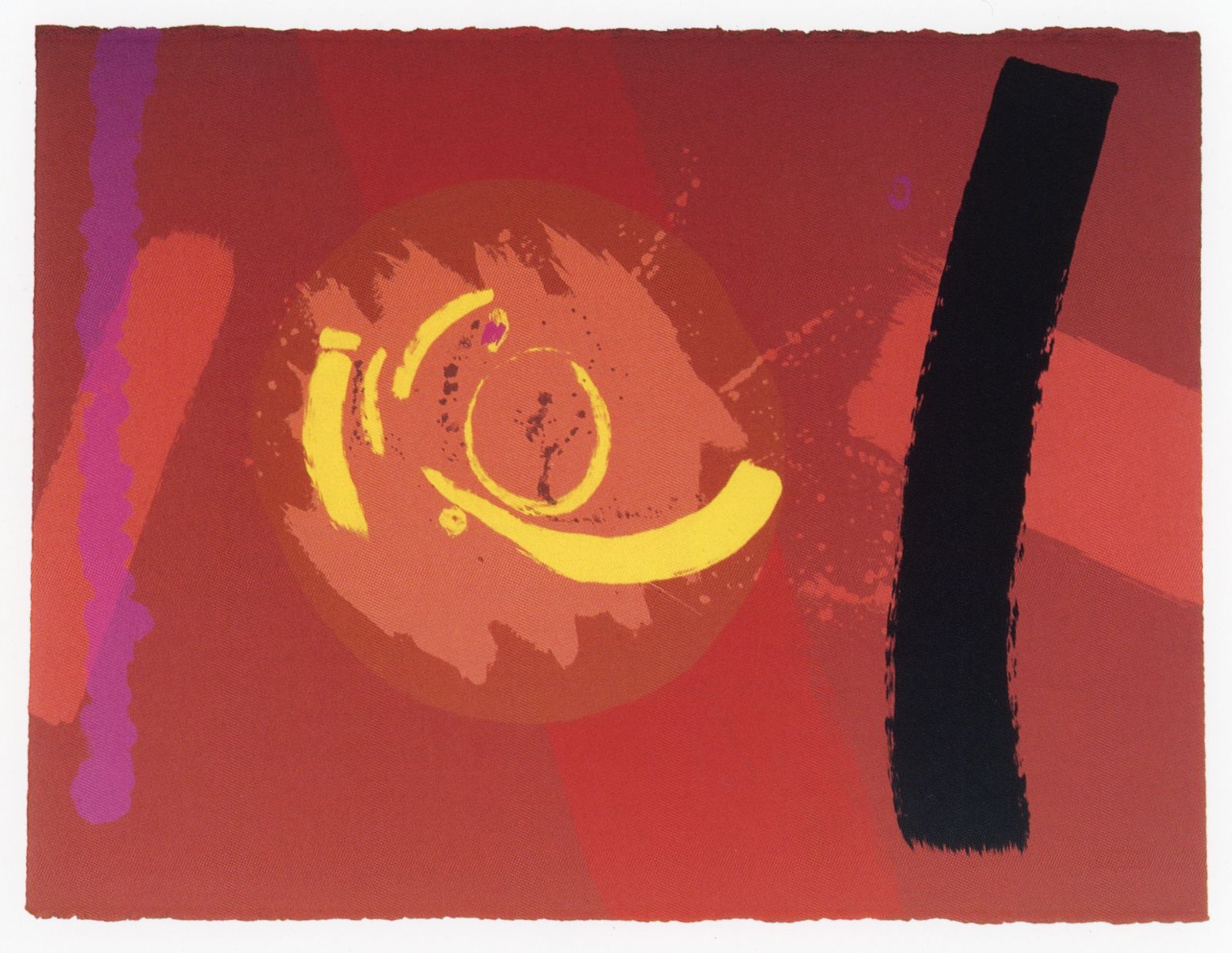 From childhood, Wilhelmina Barns-Graham (1912-2004) was drawn to creativity. Over the course of her career she took inspiration from her travels abroad as well as locations in Scotland and England, including her hometown of St Andrews and her studio in St Ives. Today, she is one of Britain's most renowned expressive abstract artists.
Wilhelmina Barns-Graham: Colour In Motion, Thursday 11th June – Saturday 6th August, Glasgow Women's Library, Free, visit during opening times.
Rooted in the environment, the elements and the senses, Barns-Graham's work is a celebration of texture, colour, fluidity and motion. Shapes and colour formed a focus for Barns-Graham's early paintings. The condition of synesthesia gave her an intense relationship with colour, vividly brought to life on canvas. As her career developed, she was further influenced by natural geometry, spacial dynamics and movement.
In this exhibition, Glasgow Women's Library is delighted to showcase a collection of vibrant prints and catalogues generously gifted by the Wilhelmina Barns-Graham Trust.
The screenprints on display are titled Earth Series II (2002), Celebration at 90 (2002), Wind Dance I (2004) and Water Dance IV, (2004), reflecting the joyous energy of Barns-Graham's life and work.
Accessibility
Glasgow Women's Library is wheelchair accessible, with lifts to the first floor and the Mezzanine Floor. We have accessible toilets and all the bathrooms are individual closed stalls and are gender neutral. Our larger Events Space is fitted with an induction loop. A portable induction loop is also available.
Find more information on Accessibility at GWL or contact us and we will be very happy to offer assistance.
Related Events