Weaving a Transoceanic Web: Anti-Nuclear Solidarities between Greenham Women and Indigenous Communities
6th October, 2023
to
20th January, 2024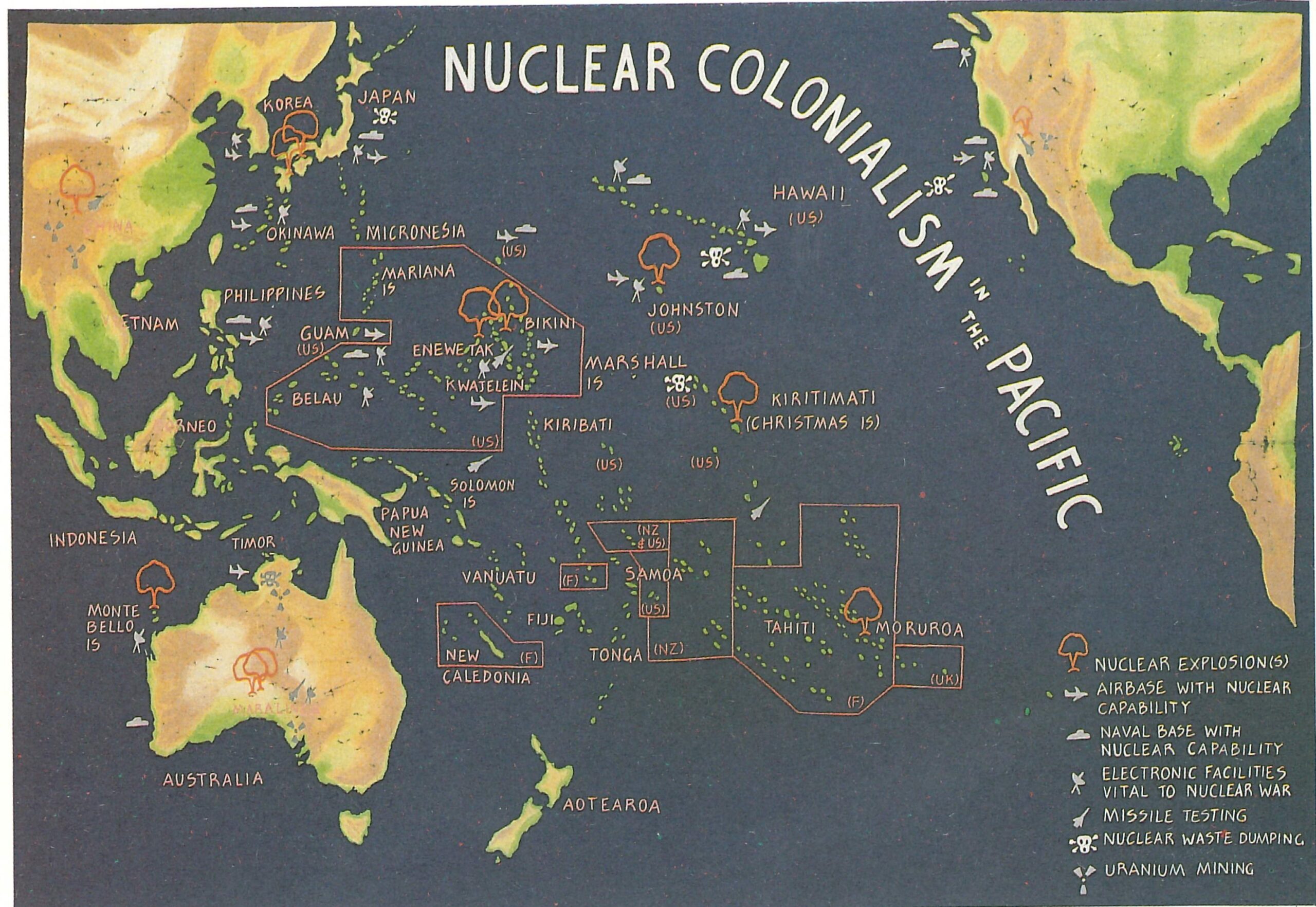 Greenham Common Women's Peace Camp remains today the most famous example of feminist anti-nuclear activism. Set up in 1982 outside a US nuclear base in Berkshire, Greenham attracted women from all over the world. Yet its international connections have not been much studied. As a result, we have only a partial picture of Greenham's reach and impact, and of the character of feminist anti-nuclear activism past and present.
This small, interactive exhibition draws on a new open-access digital archive at GWL to reveal 'transoceanic' networks that stretched across the Atlantic and Pacific in the 1980s and 90s, linking Greenham women and Indigenous communities. Our focus is on two groups that originated at Greenham but are little-known today: the organisation Women Working for a Nuclear Free and Independent Pacific (WWNFIP), and a collective that worked with the Western Shoshone to try to prevent nuclear testing in the Nevada desert.
Come along to explore fascinating documents and interviews from the new archive – and learn how Greenham women and Indigenous activists forged a shared struggle against nuclear colonialism that is all too relevant today.
An online event celebrating the new digital archive, with Dr Catherine Eschle of the University of Strathclyde and guests, will be held in the new year, details to be confirmed.
This exhibition runs alongside Art Life and Protest by Scottish artist and feminist peace activist Georgina Smith.
Weaving a Transoceanic Web: Anti-Nuclear Solidarities between Greenham Women and Indigenous Communities
6th October, 2023
to
20th January, 2024
Accessibility
Glasgow Women's Library is wheelchair accessible, with lifts to the first floor and the Mezzanine Floor. We have accessible toilets and all the bathrooms are individual closed stalls and are gender neutral. Our larger Events Space is fitted with an induction loop. A portable induction loop is also available.
Find more information on Accessibility at GWL or contact us and we will be very happy to offer assistance.
Event Categories:
Related Events