Spring Programme Launch
31st January, 2019 at 1:00 pm

-

7:30 pm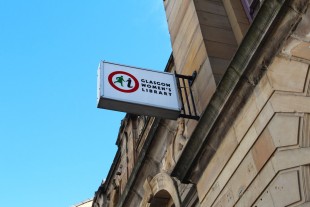 If you are just discovering GWL, come along to one of our legendary programme launches! There's a chance to see exhibition previews, browse the second hand book sale, meet our team and find out what's coming up in the Spring programme. Drop by between 1pm and 2.30pm and 6pm and 7.30pm. There's plenty of cake, tea, fruit and good chat. We look forward to welcoming you to the Library.
Spring Programme Launch, Thursday 31st January, 1pm to 2.30pm, 5.30pm to 7.30pm
During the evening Spring Programme Launch session we are also launching a new exhibition: Ruth Barker & Hannah Leighton-Boyce. At this launch, we're delighted to be joined by special guest Jackie Kay, who will be reading from her own work inspired by the artist's commisions. You can find out more here.
For the evening launch, places will be restricted for Jackie Kay's reading so please arrive in good time to get a seat.
Booking
The Programme Launch sessions are open to all, free to attend and there is no need to book. For opening times see the 'Where to Find Us' section of the website.
Related Events