OUT in the Archive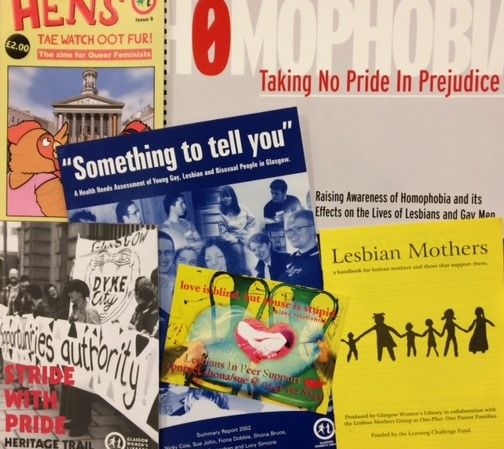 Glasgow Women's Library, and Women in Profile (the organisation that GWL grew from), involved LGBTQ+ people right from the start. Over three decades we've played our role as activists, delivered events, commissioned writers and artists, created life-changing projects and helped to impact on government policies to make Scotland better for LGBTQ+ people. This dedicated exhibition brings that work to the fore.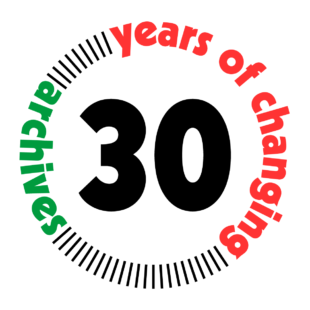 Out In the Archive: 30 Years of Changing Minds
Saturday 26th February to Saturday 21st May 2022
Also, check out the OUT in the Open Archive event taking place on Saturday 26th February to launch the exhibition.
Booking
This exhibition is open to all, free to attend and there is no need to book. Visit during GWL opening hours which can be found here. The number of people in the exhibition spaces at any one time will be managed in line with GWL's Covid-19 guidelines.
Accessibility
Glasgow Women's Library is wheelchair accessible, with lifts to the first floor and the Mezzanine Floor. We have accessible toilets and all the bathrooms are individual closed stalls and are gender neutral. Our larger Events Space is fitted with an induction loop. A portable induction loop is also available.
Find more information on Accessibility at GWL or contact us and we will be very happy to offer assistance.
Related Events