Conversation Event: Speaking Volumes #1: Sarah Tripp in conversation with Maria Fusco
14th April, 2016 at 6:00 pm

-

7:30 pm

Free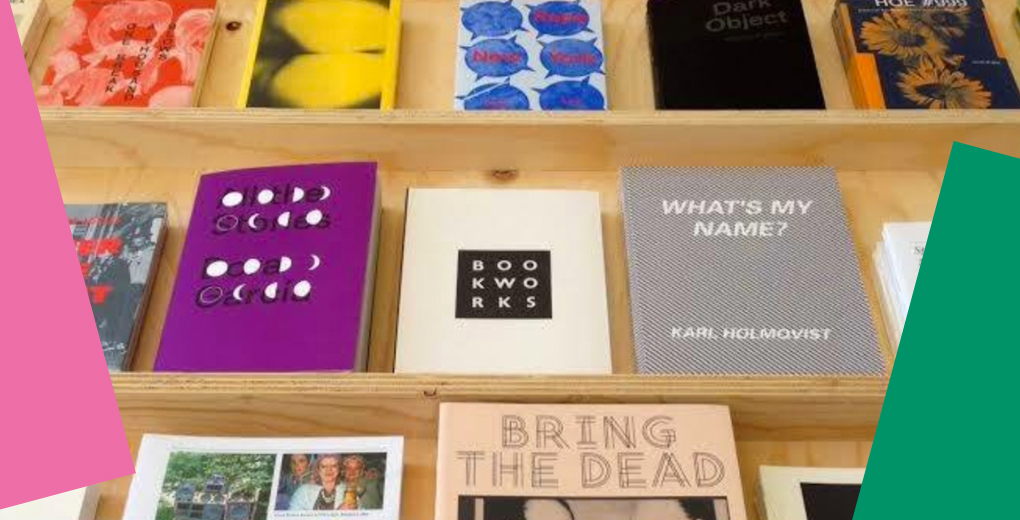 The first Speaking Volumes event will focus on artists' book publishing. We are delighted to welcome Maria Fusco in conversation with Sarah Tripp.
Initially Jane Rolo, of Book Works was joining us for this conversation. However, due to unforeseen circumstances, Jane Rolo is no longer able to attend, but we are delighted to welcome artist Sarah Tripp who will bring a wonderful insight to the discussion around books by women that have had an impact in their creative practices through a conversation focusing on expanded and performative forms of publishing.
Speaking Volumes is a collaborative project by Glasgow Women's Library and My Bookcase for the world-renowned biennial festival of contemporary art Glasgow International of Festival of Visual Arts (GI). For the 2016 edition of GI (8th to 25th April), My Bookcase and Glasgow Women's Library have teamed up to create a space where reflection on the influential role of women in art is activated through the object of the book.
Speaking Volumes #1: Sarah Tripp in conversation with Maria Fusco, Thursday 14th April, 6pm to 7.30pm
Due to unforeseen circumstances Jane Rolo will no longer be able to attend, however we are delighted to welcome Sarah Tripp in conversation with Maria Fusco.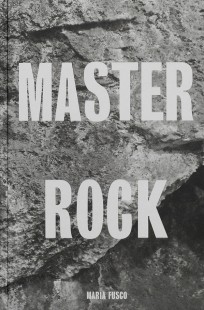 Maria Fusco is a Belfast-born writer based in Glasgow. A Reader at Edinburgh College of Art, University of Edinburgh and was Director of Art Writing at Goldsmiths, University of London. Her work is published internationally and has been translated into ten languages. Maria Fusco has been awarded as one of Canongate's Future 40 and is a Hawthornden Fellow.
Maria Fusco is one of Book Works' frequent collaborators. She is founder and editorial director of The Happy Hypocrite journal, published by Book Works.
Sarah Tripp is an artist based in Glasgow. Her practice incorporates writing, video, performance and teaching. When making works she plays with modes of attention, episodic structure and tones of voice to create proximity to, and distance from, characters.
Sarah's most recent works You are of vital importance (Book Works, 2014) and 24 Stops (Camden Arts Centre, 2013) adopted multiple forms over several months existing as publications, broadcasts and live performances. From 2008 to 2014, Sarah co-edited five volumes of the pamphlet Gnommero. Sarah is a Lecturer on the MFA Programme at The Glasgow School of Art. She is currently in residence at Lux Scotland where she is developing a programme for the Artists Moving Image Festival 2016. In 2017, she will develop a work across multiple forms with Edinburgh Sculpture Workshop and publish a new book with Book Works.
Book Works will be a special feature of Speaking Volumes, with a special display of their work by women artists and writers. Jane Rolo and Rob Hadrill established Book Works in 1984. Based in London, Book Works is an art commissioning organisation specialising in artists' books, spoken word and printed matter. Book Works supports the creation of new work by emerging artists with projects initiated by invitation, open submission, and through guest-curated projects. At Speaking Volumes, Jane Rolo will be introducing Book Works as a publisher, and discussing recent and future projects in different library locations.
Although Jane Rolo is no longer able to join us, we will show a short film about Book Works, and this event is an opportunity to find out more about a forthcoming project that Jane and GWL will be partnering on. See here for information about the artist in residence opportunity which will take place in Autumn 2016.
This event will also mark the Glasgow Book Launch of Master Rock by Maria Fusco, co-published by Book Works and Artangel, 2015.
Master Rock is a repertoire for a mountain, first recorded live inside Cruachan Power Station, and broadcast on BBC Radio 4; the words in the book are an edited version of Maria Fusco's original script alongside archival images of Cruachan.
Speaking Volumes continues 8th to 25th of April with more associated conversation events.
Exhibition, 8th to 25th April, Daily from 10am to 5pm
Exhibition Launch, 7th April, 6pm to 7.30pm
Conversation Events Series:
Sun 17 April, 2pm to 3.30pm
Thurs 21 April, 6pm to 7.30pm
Sun 24 April, 2pm to 3.30pm
Booking
This event is open to all and is free to attend. Please book below (you will be taken through the shopping cart but no charge will be made) or you can call us on 0141 550 2267. If you have booked a place and are no longer able to attend please let us know so that we can make your place available to someone else.
Speaking Volumes is part of Glasgow International Festival of Visual Art 2016 and is supported by GI and Dinesen.

Related Events