With typical flair and care, GWL's re-opening process has been marked with bursts of creativity. One lovely example is the bespoke face masks that you will spot on your visit, being worn with pride by staff and volunteers. Designed by Glasgow-based Kirsty McBride, each has been hand made by the talented Angelic Threads crew led by Hibby Hamid.
The design is both beautiful and feisty but since it also tells stories about the history of GWL this seemed like an opportunity to share a little 'institutional knowledge'.
Each wee logo is linked to a moment in the history of Scotland's sole women's library and museum.
Three of the logos date back to the mid 1980s when Women in Profile, the women's organisation that was to give birth to GWL, was doing its ground breaking stuff, trying to change the face of Glasgow when's women's creativity was at the very margins.
The earliest, a design I refer to as the 'radiant women's head' features on both of the two new fabrics created for our masks.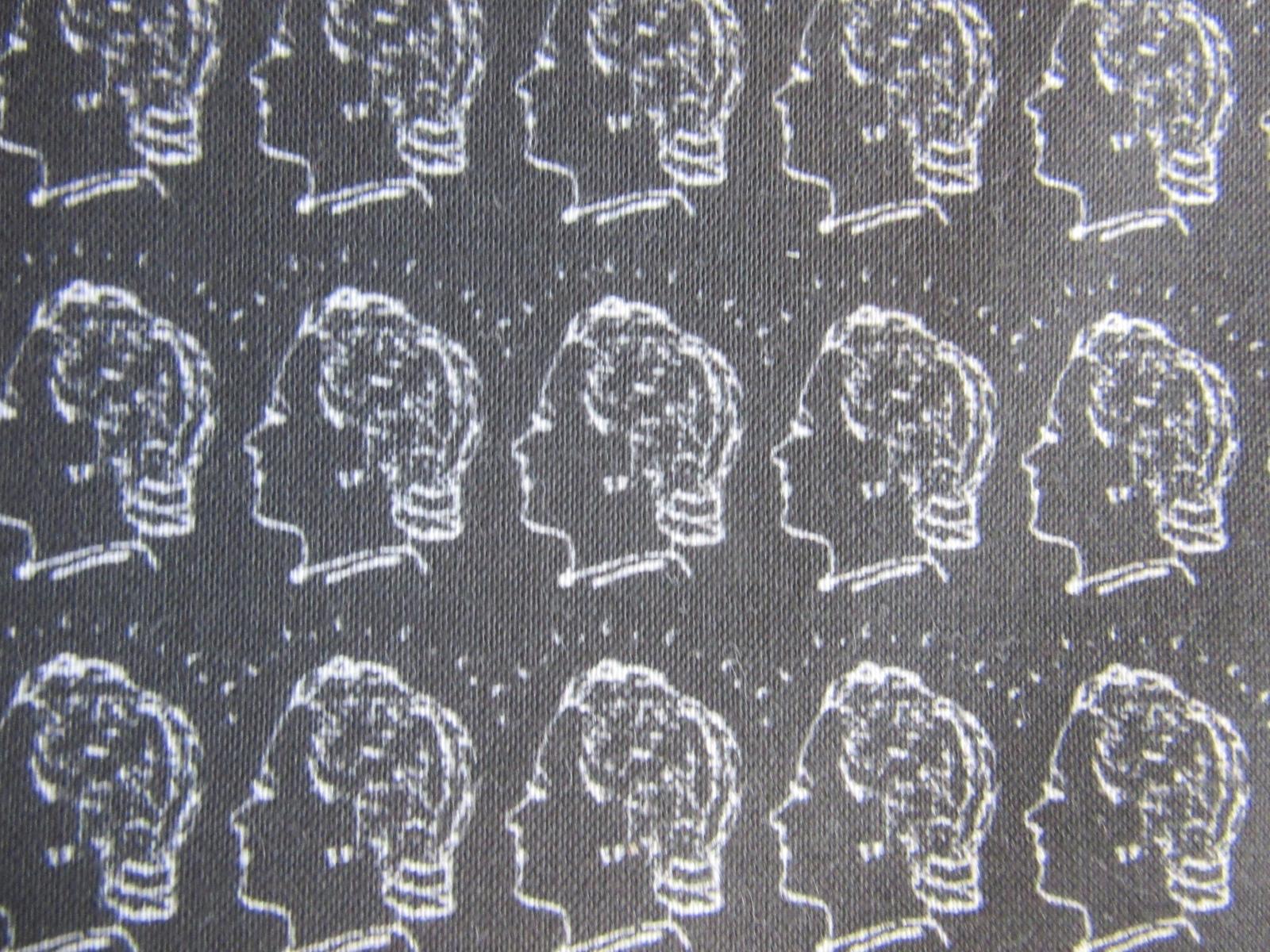 One of the Women in Profile team (we were all volunteers at that time), artist Rachael Harris, gave me a lead printing plate (perhaps first used in a popular magazine or newspaper advert?) she had found as a birthday gift. We had recently adopted the title Women in Profile for our group and I began to use this enigmatic image of an unknown woman in designs for zines, posters and publications, and it grew into a logo for our work. This was a time before PCs, before digital layout, before electronic cutting, pasting, designing and publishing!
An example of the radiant heads used in its early form is the front cover I designed for the Women in Profile publication Women's Own Annual.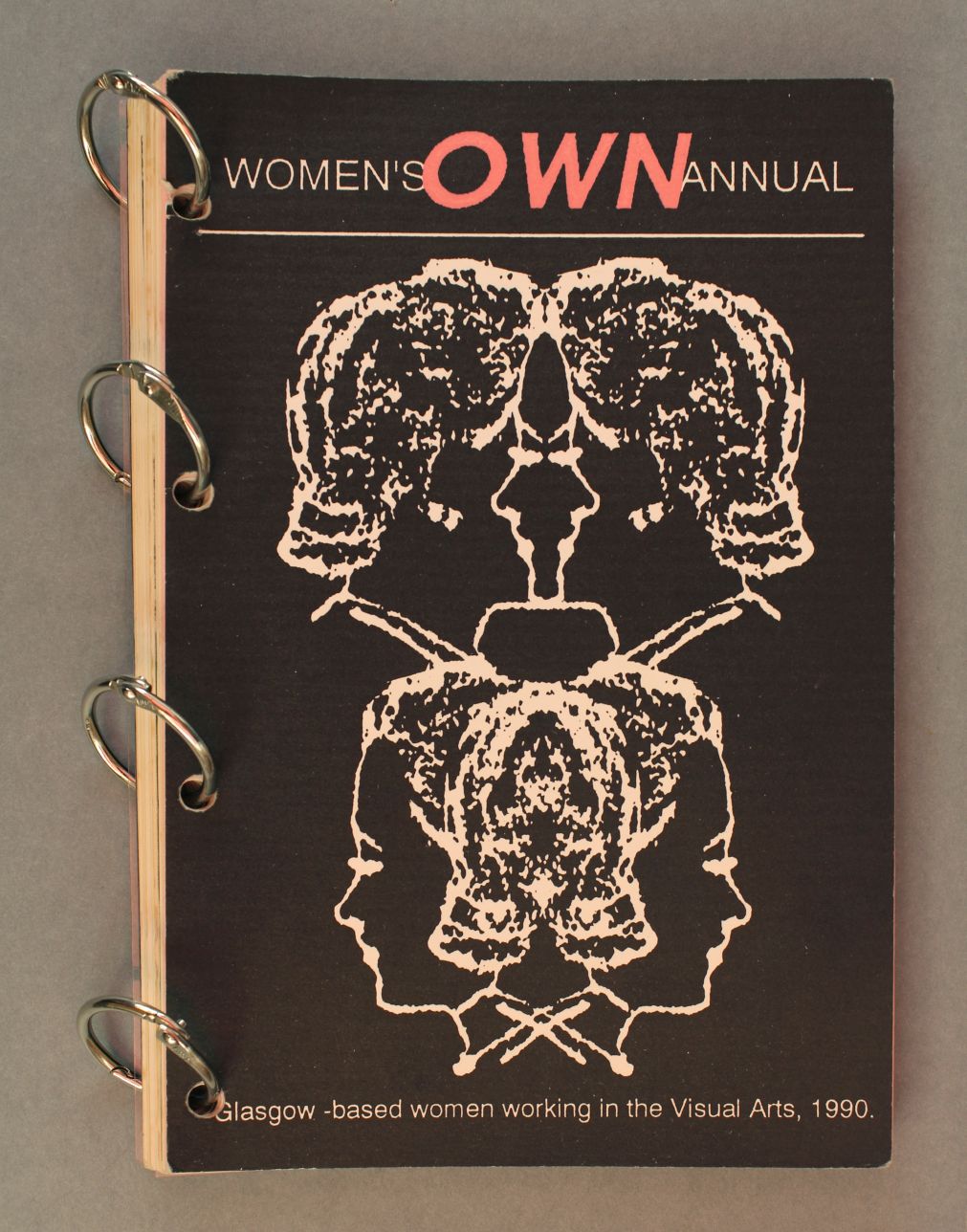 Sometime later when I was designing the early Women in Profile newsletters I used the head in various formats. Around this time I added commas and full stops, enlarged through photocopying and then cut and pasted around the head, to emphasise this was a woman radiating action.
Rachael was working on another key Women in Profile project at this time – she was part of the leadership group of Castlemilk Womanhouse, with artists Cathy Wilkes and Julie Roberts. This fascinating project has been documented by Alice Andrews here.
Rachael, Julie and Cathy were amongst the amazing artists and activists that helped power the look, feel and dynamic of Women in Profile. Julie designed another logo incorporated on our lovely new masks and that we refer to as 'Women at Work'. You can see how Julie used
this iconic appropriation of the men at work logo on a Castlemilk Womenhouse poster here.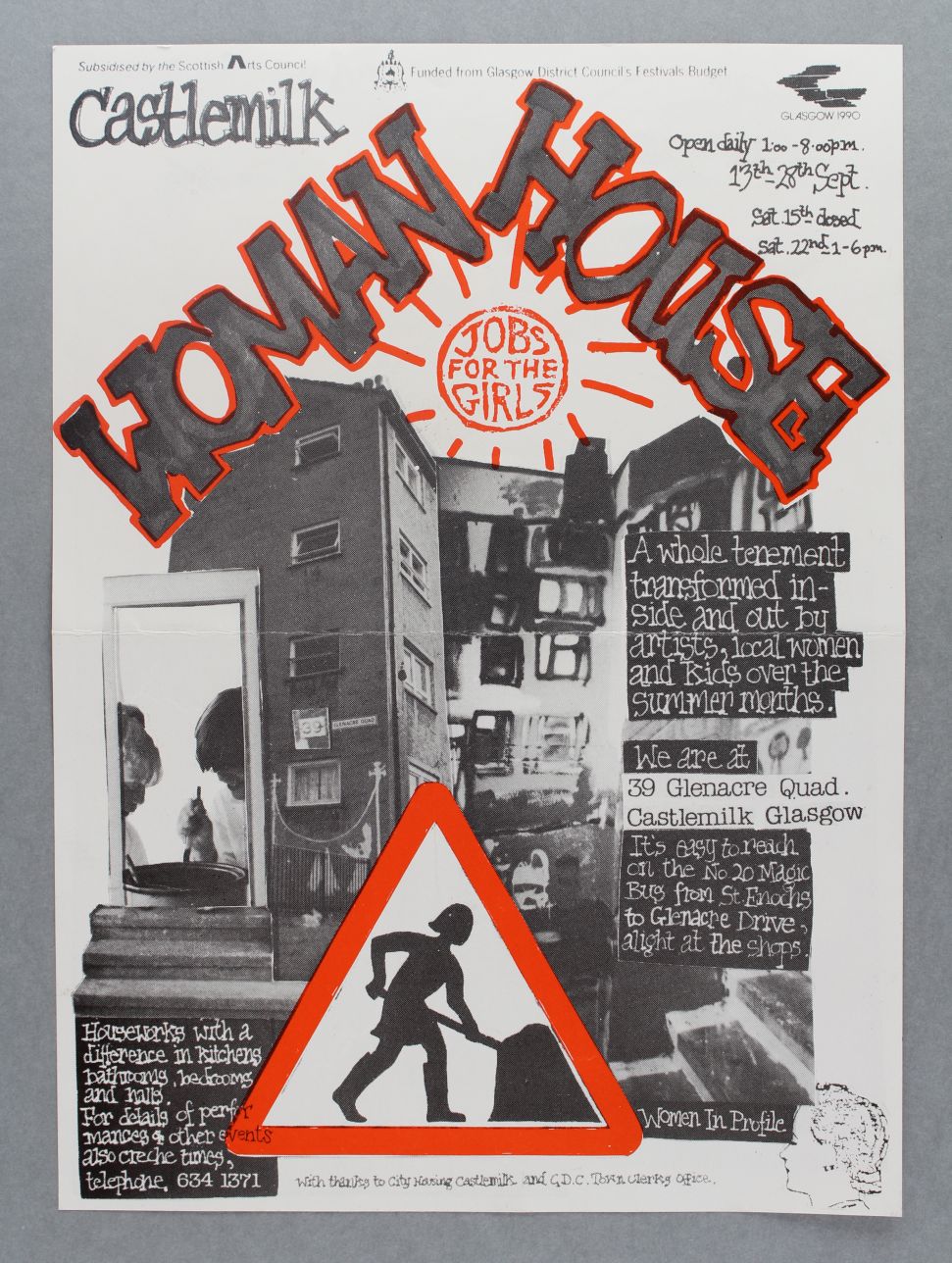 Rachael designed the third logo to appear of the masks from this period of our history, the Jobs for the Girls logo. You can see Rachael modelling a T-short emblazoned with this logo here: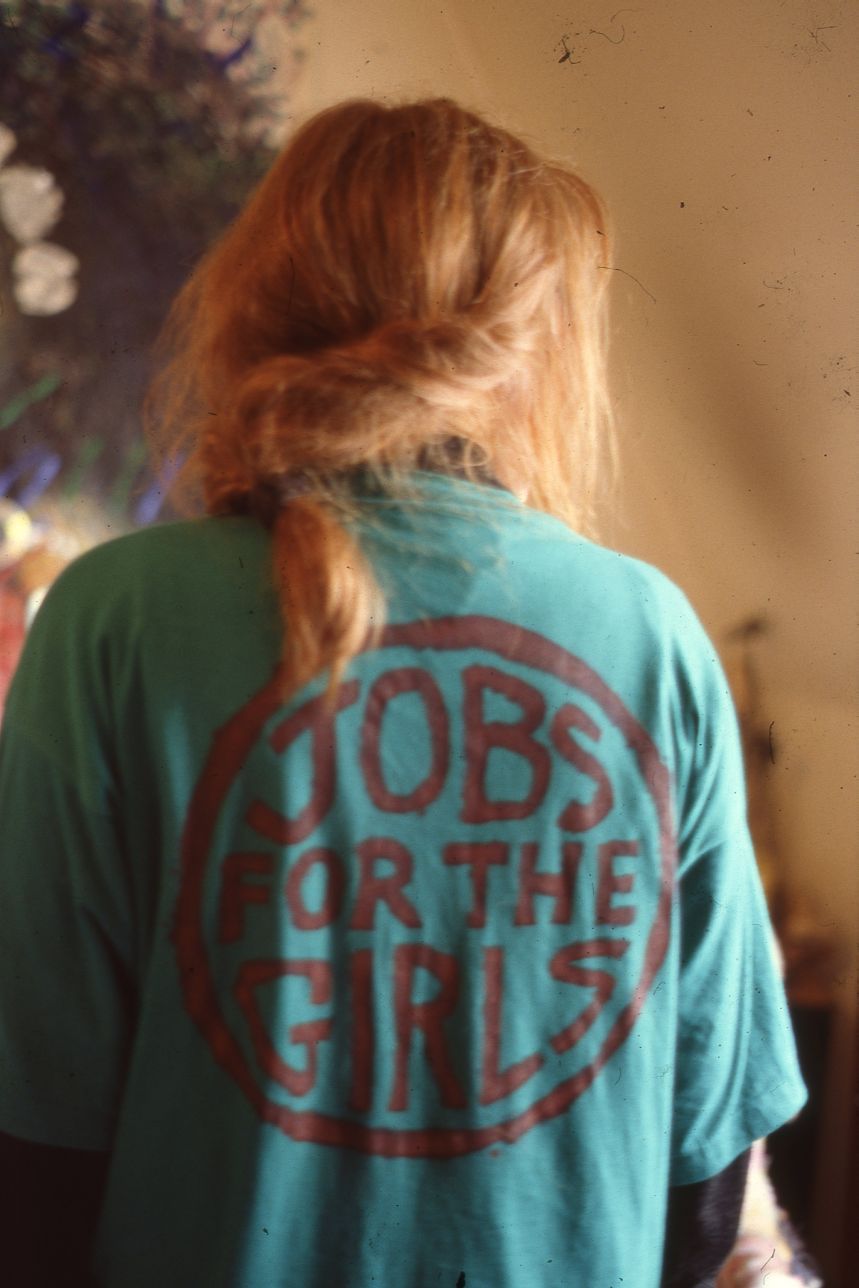 You can even read about the stir it created at the time in Elspeth King's book, The Hidden History of Glasgow's Women, The THENEW Factor, 1993. A book you can find sitting on the GWL shelves.
The last logo featured in the mask design is the logo for Glasgow Women's Library itself. I talk in more detail about the design of this logo in this podcast but in essence, in 1990 when I put pencil to paper I was looking to create a symbol; taking the cue from Women at Work, that could be understood without the person coming across it having much or any confidence in reading English, (basically fusing the international symbols for information and women) that didn't specify the 'type' of woman who might use our Library and didn't feature books (we were always focussed on providing information and materials in other forms). It was an image that could be readily reproduced in colour and black and white, and could be customised, made easily into stencils and had a little of the mischievousness that characterised GWL at its root.
I loved the idea then of a green woman striding into a Library of her own to pick up the information she needed to change the world, and still do today. So, if you are looking to change the lock down scenery and can make a trip to see us, the waiting is over, your Library, our inspiring resources, and your mask awaits.*
*We are not selling these iconic face masks as merchandise, as they are available as a priority for GWL staff and volunteers, and for free to visitors who need one (donations welcome). We will be producing a limited number in this first batch, but if you would like one and are prepared to make a donation and wait for a few weeks, this will enable us to make more and support our ongoing work at a time when we most need it.