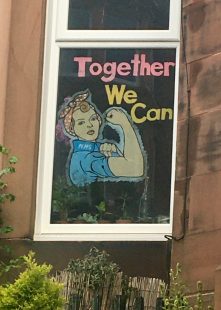 Given the ongoing lockdown in Scotland, our Spring programme of walks hasn't gone ahead, but in recent weeks our intrepid volunteer tour guides have continued to be out and about in their local areas, often discovering hidden treasures. One particular focus for their walks has been images celebrating women in all sorts of guises: Rosie the Riveter in a house window, a compassionate masked doctor painted on a wall, a gardener tending her flowers, as well as landmarks which relate to women's history: statues, plaques, street names, "Girls" or "Ladies" inscriptions above the entrance to schools and libraries…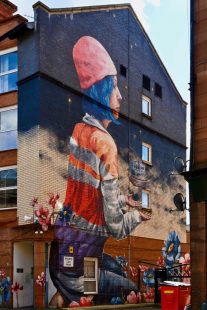 In a world where women and women's lives and achievements are too often invisible and go unrecognised, we'd like to invite you to share on social media other examples of street art and landmarks which celebrate, remember or relate to women that you find on your walks, wherever you are in the world.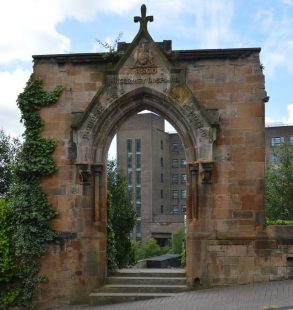 Can you think of any statues, buildings, plaques, murals, paintings, graffiti, or street names in your area?
You can also download one of our Glasgow Women's Heritage Walk maps  (see link below) and see how many landmarks you can find.
For those of you further afield, the Mapping Memorials to Women website shows landmarks remembering women across Scotland http://womenofscotland.org.uk/
Just tag @womenslibrary in your Twitter or Instagram posts and use the hashtag #WomenMakeHistory
Let's help make women visible! Enjoy your walks and stay safe.
Download one of our maps:
If you live in Glasgow you can download maps of our Women's Heritage Walks in different areas of the city.  We have maps for the West End, East End, Gorbals, Merchant City, Necropolis and Garnethill which you can find here: https://womenslibrary.org.uk/discover-our-projects/women-make-history/
Download an audio tour and let us guide you:
Our free audio tours guide you along, and introduce you to landmarks which tell the story of suffragettes, trailblazers, as well as ordinary women who have made Glasgow what it is today.