We had another session of our Book Picnic with Rosie, Gaby, Wendy and Pauline. And as usual wonderful book recommendations were shared:
Small White Monkeys by Sophie Collins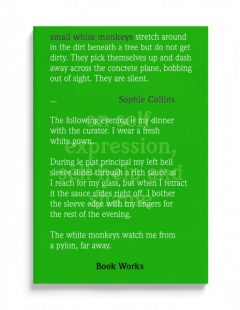 This wonderful publication is about shame, self-expression and self-help. The image of the small white monkeys is taken from one of Sophie Collins' poems called 'The Engine' and represents the constant irritation in the background, the shame. And because everyone has experienced shame in one way or another this text is very relatable. Her references to other writers and history in general puts her personal experiences in a bigger picture.
Recommended by Rosie
Savage Summit by Jennifer Jordan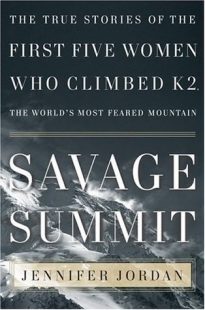 "The True Stories of the First Five Women who Climbed K2, the World's Most Feared Mountain." Almost impossible, that is how the ascent of the K2 is described as and only a small percentage of have survived it. These five women have been quite privileged in their life, but the accounts of their ascents of the K2 are nevertheless very inspiring. The question of what drove the women to climb this mountain and risk their lives is highly interesting. Also the role of gender in mountaineering is one that needs more attention. Jennifer Jordan is both a journalist and a filmmaker, which makes the descriptions very visual.
Recommended by Gaby
Letter for my daughter by Maya Angelou
Funny, witty, human. Maya Angelou simply is a fantastic women. An inspirational voice, which continues to influence a large readership all over the world. In this collection of essays she celebrates all parts of life, it is part memoir, part poetry, part guidebook. Her perspective on life is full of gratitude, compassion and humbleness, despite her own horrific experiences of sexual abuse as a child.
Recommended by Wendy
Mother of All Questions by Rebecca Solnit
After the very successful collection of essays called 'Men Explain Things to Me' Rebecca Solnit published another collection, which stresses the importance of having a voice, of being able to articulate your thoughts and fighting against the silence that has been imposed on women for centuries. It shows the importance of being able to ask questions, being heard and also being able to find answers.
"Liberation is always in part a storytelling process, breaking stories, breaking silences, making new stories." (Rebecca Solnit)
Recommended by Wendy
The Unwomanly Face of War by Svetlana Alexievich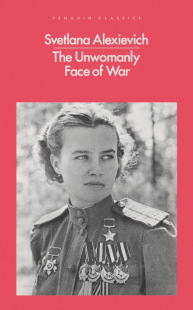 Svetlana Alexievich is now a very well-known journalist from Belarus, who has won the Literature Nobel Prize in 2015. Her first book "The Unwomanly Face of War", published in 1983 under severe censorship, collects the voices and memories of women who fought in the Second World War. Without comments or judgements Alexievich manages to offer a different perspective through oral history and gives a voice to all the women who were never part of an official narrative. Her project is to offer a "history of human feelings".
Recommended by Pauline