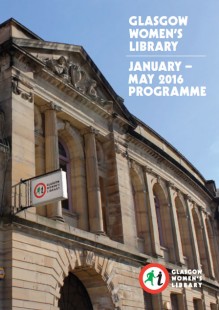 We have a vibrant programme of events, activities and learning programmes, many of which are free to attend, this Spring. If you'd like to download a copy of the programme you can do so at this link: GWL Spring 2016 Programme. All of our events can be booked by the event pages in the website, or by popping in to the library.
We're celebrating women's creativity and words with author reading events, a creative writing workshop and our 'Speaking Volumes' collaborative project with My Bookcase as part of GI 2016. 'Speaking Volumes' will discover and foreground the women that have influenced contemporary artists, curators and critics through capturing and displaying the texts recommended by those involved in GI 2016. Books will form a dedicated reading room within the library space, a space where we will host a series of conversations between local and international guest speakers. Discussions will revolve around the often eclipsed but influential and multifaceted contributions of women on art and creativity.
Our Palestinian Embroidery workshops with Claire Anderson are already proving very popular with lots of bookings ahead of the workshops beginning in February, and we launch a new series of women's history workshops 'Remembering Women Peace Crusaders' from March. Later in Spring we'll be screening 'MARCH,' a film that documents the project 'March of Women' by GWL and Royal Conservatoire of Scotland. 'March of Women' was a large scale, public art event including contributions from over a hundred women that culminated in a march through the streets of Bridgeton to celebrate the achievements of women past and present.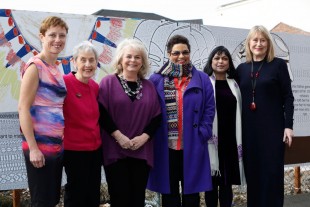 We're also working with the Saltire Society again to host the 'Outstanding Women of Scotland Awards' now in its second year. These awards ask for public nominations to honour 10 living women each year who have made truly outstanding contributions to Scottish life and culture.
Nominations can be made on the Saltire Society website and will close on 8th March. GWL and Saltire Society will announce more information about the 2016 ceremony, and the group of women who are awarded the accolade, later in the year.
To find out more about what's coming up download our full GWL Spring 2016 Programme or pick up your copy in the library or at venues across the city.