We're moving to 23 Landressy Street in Bridgeton! The Library will be closed except for events from 14th October to 11th November while we move and unpack.
We will be open at 23 Landressy Street in Bridgeton for the following events:
Renovations work is taking place at 23 Landressy Street and disabled access may be limited – please contact us for more information about access.
Information about these and all our events across Glasgow and Scotland can be found on our website at womenslibrary.org.uk
The lending library collection will be available when we open at our new location in November, but there will continue to be limited access to the archive collections while renovations work is undertaken for our new archive space.
How to get to 23 Landressy Street
Our new address is 23 Landressy Street, Glasgow, G40 1BP
By Bus: 18, 43, 46, 64, 65, 164, 263, 2 to London Road/Bridgeton Cross
By Train: Low-level train to Bridgeton Station
By Bike: Cycling Route 75 follows the Clyde to Glasgow Green which is a 3 minute ride from Landressy Street along cycle paths (click on the links for some suggested routes from the West, North, South East and South West which take in interesting landmarks along the way)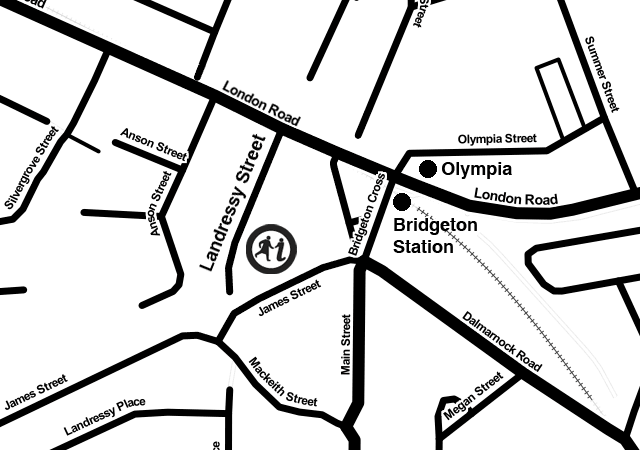 Get directions to 23 Landressy Street on Google Maps.