Our archivist, Nicola Maksymuik, and their team explore some of the fascinating and unique items to be found in the archive collections.
The latest additions to the archive can be seen here – or why not take a more in depth look with our Archive Item of the Month.
Recent From the Archives Posts:
Go down in history with this free workshop which looks into the GWL's archiving work, the importance of preserving LGBTQ history and how you would like your own history to be treated.
I'm Alice, and I currently work at GWL as a sessional worker, working specifically on the collection which is popularly known as the Lesbian Archive. My job is to work with volunteers to list and research the collections, as well as to create new online and offline resources which highlight the collections and make them […]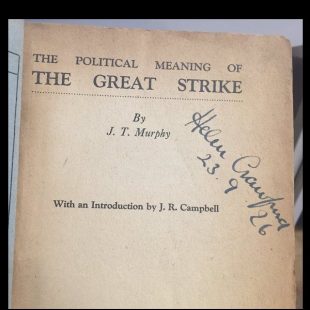 In our latest 25th birthday blog, GWL archivist Nicola talks about one of her favourite items from our collections.