Our archivist, Nicola Maksymuik, and their team explore some of the fascinating and unique items to be found in the archive collections.
The latest additions to the archive can be seen here – or why not take a more in depth look with our Archive Item of the Month.
Recent From the Archives Posts:
Some thoughts on the importance of telling stories as a gateway to the past, inspired by the recent BBC Reith Lectures and GWL's 'Voices from the Belvidere'.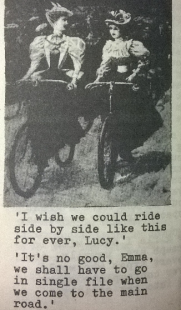 Arena Three, March 1972 In this last but not least important blog I will outline Arena Three's evolution of content and style lingering on the most compelling cases. As I suggested in my previous post, the pivotal aim of Arena Three was the development of a lesbian community and culture. In fact, the columns 'Paperback […]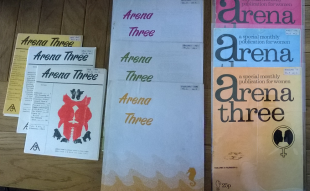 Here we go to my third post! In this blog I am going to compare Arena Three's editorial structure and aims with those of Urania (So, do no worry if you already miss that magazine!). Do you remember Urania's promotion of peace and elimination of gender?1 Well, Arena Three comes out in the Sixties, the […]