Story Café Special: Literature Beyond Borders
23rd September, 2021 at 1:00 pm

-

2:30 pm

Free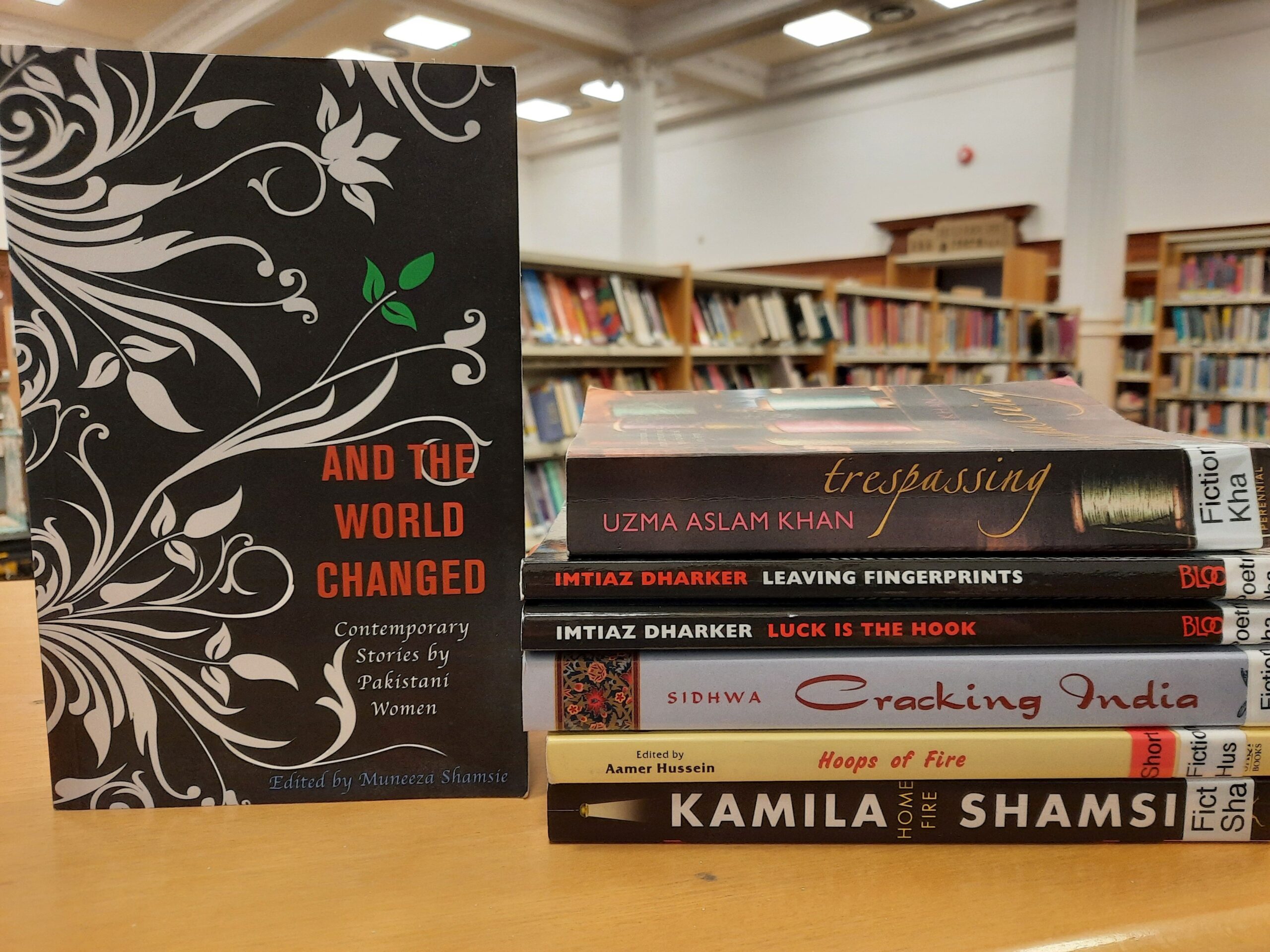 To celebrate our new friendship with sister organisation PeaceNiche in Karachi, we're shining the spotlight on South Asian women writers.  From print-maker Zarina Hashmi's  intimate memoir, to the poems of Imtiaz Dharker, we'll be selecting gems from our shelves and savouring their words. We'll also be giving a warm welcome to Shumaila Amjad from PeaceNiche, who will be sharing highlights from their work.  Discussions will be in English, with some readings in both English and Urdu.
Literature Beyond Borders: Story Café Special, Thursday 23rd of September, 1pm to 2.30pm UK time/5pm-6.30pm Pakistan time, Online, Free, Women* Only, 16+
Throughout 2021, we've had a wonderful time partnering with PeaceNiche, whose ground-breaking work focusses on nourishing creativity, celebrating culture and encouraging curiosity. Our Literature Beyond Borders project has been a welcome opportunity to collaborate, share and learn from each other, bringing women together in our digital spaces.
With thanks to our funders, The British Council.
Event Outline
1pm-1.10pm/5pm-5.10pm – welcome
1.10pm-1.20pm/5.10pm-5.20pm – introduction to our Literature Beyond Borders project and PeaceNiche's ground-breaking work
1.20pm-1.55pm/5.20pm-5.55pm– readings, discussion and chance for questions
1.55pm-2pm/5.55pm-6pm – comfort break
2pm-2.25pm/6pm-6.25pm – more readings, discussion and chance for questions
2.25pm -2.30pm/6.25pm-6.30pm– thank you and goodbye!
Booking
Booking has now closed for this event.
This event is for Women* Only. Please book below (you will be taken through the shopping cart but no charge will be made) If you would like to make a donation to Glasgow Women's Library, you can do so here. Please note that booking will close on 22nd of September and you will receive your email invitation a few days before the event takes place.
*All women-only events are inclusive of Trans and Intersex women, as well as non-binary and gender fluid people who are comfortable in a space that centres the experience of women.
Accessibility
This session takes place via an online video call link. If you would like to attend, please book below and we will share an email invitation along with simple and straight forward instructions on how this will work. If you have any concerns about how this will work for you, please do get in touchand we'll do all we can to support you in joining the session. An automated live transcript using Otter.ai is available during this event. See here for upcoming events where live captioning with Stagetext is arranged.
Find more information on Accessibility at GWL or contact us and we will be very happy to offer assistance.

Related Events