Story Café Special: Kirsten MacQuarrie
22nd April, 2021 at 1:00 pm

-

2:30 pm

Free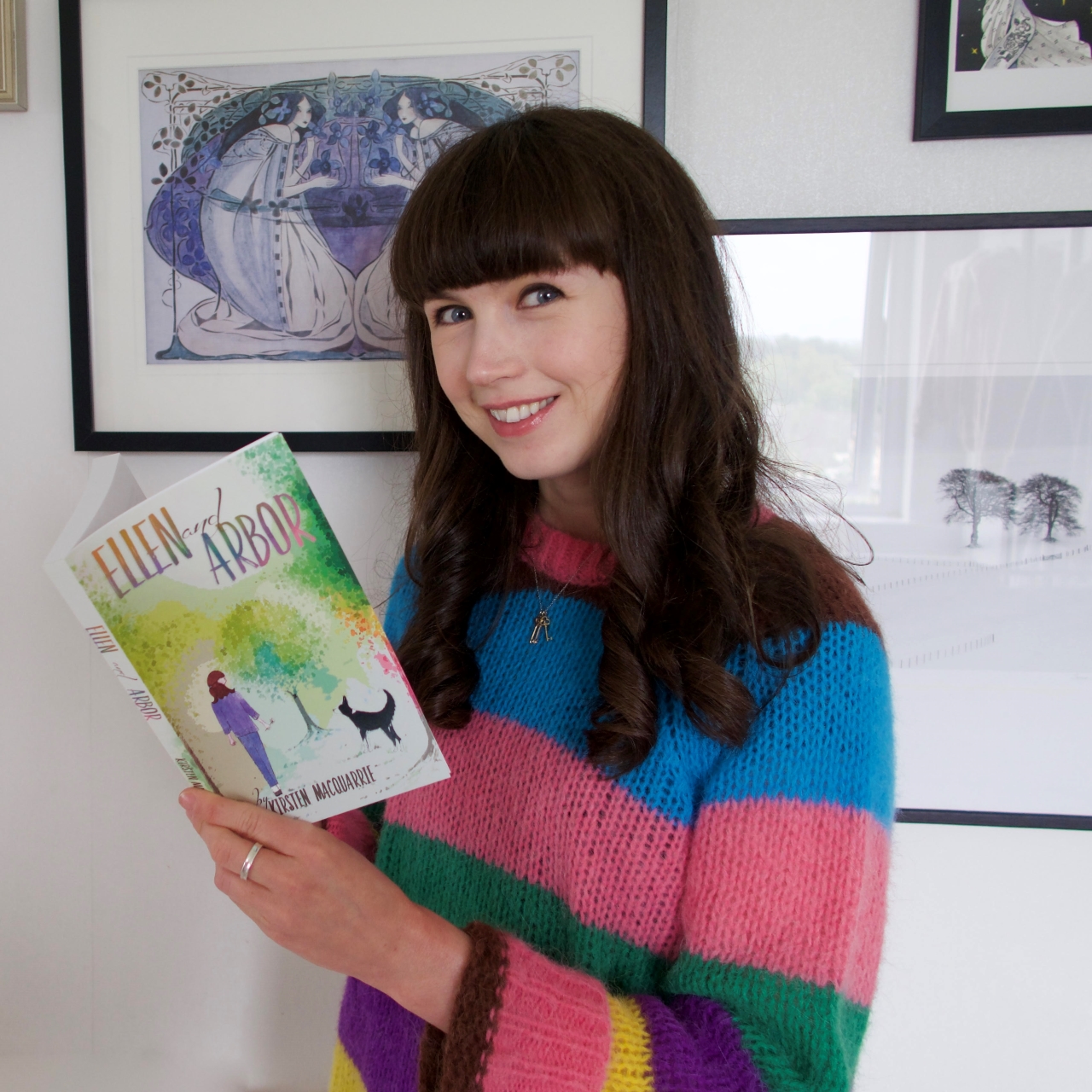 A warm, Story Café welcome to Glasgow writer Kirsten MacQuarrie, who'll be joining us to chat about her debut novel.
Story Café Special: Kirsten MacQuarrie, Thursday 22nd April, 1pm to 2.30pm, Online Women only, 16+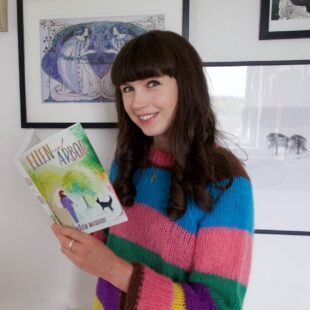 'Ellen and Arbor' is an uplifting, subtly empowering story about overcoming fear and finding belonging in the world. As Ellen, an isolated young woman, fights to save the struggling art gallery she works for, her life collides with that of Arbor, a bright yet neglected dog whose difficult background mirrors her own. Can Ellen liberate both Arbor and herself from the past, and create a new future for the gallery before it's too late?
Sit back, relax and listen to Kirsten read extracts from her novel, and talk about some of the themes that run through it, from the link between art and nature, to the possibilities that grow when we combine creativity with compassion.
Kirsten MacQuarrie is a writer and artist who lives in Glasgow. Her work has been published in journals and anthologies including New Writing Scotland, New Voices Press, BlueHouse Journal, DREICH, Liberally Quarterly and 'Mixing the Colours' (published by Glasgow Women's Library).
She has been shortlisted for a Vogue Magazine Young Talent Award, selected as an Editor's Choice for the John Byrne Award, a Federation of Writers Scotland 'Vernal Equinox' prize winner,  twice shortlisted and 2016 winner for  the Glasgow Women's Library 'Bold Types' Creative Writing Competition.
See all our upcoming Story Cafés here.
This is one of our "take part" events this Spring – we'd love to hear your questions and comments but you're welcome to join and listen
Event Outline
1pm: Welcome and introductions
1.15pm: Kirsten in conversation about her writing and the inspiration behind the book
1.30pm: Reading
1.40pm: Opportunity for questions
1.55pm: Comfort break
2pm: More discussion, readings and questions
2.25pm: Thanks and goodbye!
Booking
Booking is now closed for this event.
The event is free and for women only*. To attend, please book below and we will share an email invitation with you.  If you would like to make a donation to Glasgow Women's Library, you can do so here. Please note that booking will close on Wednesday 21st April and you will receive your email invitation a few days before the event takes place.
*All women-only events are inclusive of Trans and Intersex women, as well as non-binary and gender fluid people who are comfortable in a space that centres the experience of women.
Accessibility
This session takes place via an online video call link. If you would like to attend, please book below and we will share an email invitation along with simple and straight forward instructions on how this will work. If you have any concerns about how this will work for you, please do get in touch and we'll do all we can to support you in joining the session.
An automated live transcript using Otter.ai is available during this event. We also have a small amount of funding available to provide live captioning through Stagetext for some of our Spring events. Stagetext captioning is provided in-person and is therefore more accurate. Please get in touch with Emily on emily.ilett@womenslibrary.org.uk at least 3 weeks before the event if this would be helpful to you and we'll work to arrange this. See here for upcoming events where live captioning with Stagetext is arranged.
Related Events