Seeing Things (Together)
4th February at 3:00 pm

-

4:30 pm

Free
Our favourite things about seeing a film or an exhibition is chatting about it afterwards, but as this can't always happen at the moment, we've created a space on Zoom where we can see things together and have a chance to share our thoughts afterwards if we want to.
Seeing Things, Thursday 4th February, 3pm to 4.30pm, Online, Women only, 16+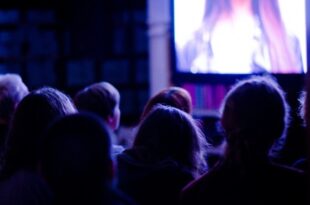 Each session will be a virtual "trip" to see or watch something (short films, performances, online exhibitions or music) followed by an informal and open chat facilitated by our Seeing Things volunteers.  These sessions are about exploring women artists together, regardless of how little or how much we know about art.
There's more dates for Seeing Things (virtual) trips soon to be announced! We'd love you to join as many sessions as possible but you are welcome to drop in for one as well.
Do l understand the art work? Do l like it, love it or just don't get it?  [With Seeing Things] after each exhibition or workshop we open up a conversation about it and it has been funny and insightful how we all see things differently or maybe not. – Previous Seeing Things participant
This is one of our "take part" events this Spring!
Event Outline
3pm: Introductions
3.15pm:  What is Seeing Things?
3.30pm: Seeing Time
4.00pm: Chat Time
4.20pm: Close, Feedback and Date of Next Session
Booking
This event is free and for women only*. To attend, please book below and  we will share an email invitation with a Zoom link with you a few days before the event.  If you would like to make a donation to Glasgow Women's Library, you can do so here. Please note that booking will close on Wednesday 3rd February.
*All women-only events are inclusive of Trans and Intersex women, as well as non-binary and gender fluid people who are comfortable in a space that centres the experience of women.
Accessibility
This session takes place via an online video call link. If you would like to attend, please book below and we will share an email invitation along with simple and straight forward instructions on how this will work. If you have any concerns about how this will work for you, please do get in touch and we'll do all we can to support you in joining the session.
An automated live transcript using Otter.ai is available during this event. We also have a small amount of funding available to provide live captioning through Stagetext for some of our Spring events. Stagetext captioning is provided in-person and is therefore more accurate. Please get in touch with Emily on emily.ilett@womenslibrary.org.uk at least 3 weeks before the event if this would be helpful to you and we'll work to arrange this. See here for upcoming events where live captioning with Stagetext is arranged.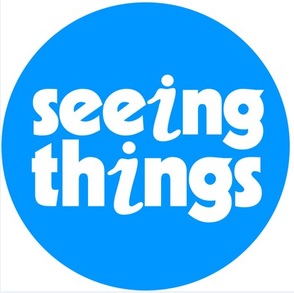 Related Events