Reading Group for Muslim Women
17th June at 6:00 pm

-

7:00 pm

|

Recurring Event

(See all)

One event on 29th July, 2021 at 6:00 pm

One event on 26th August, 2021 at 6:00 pm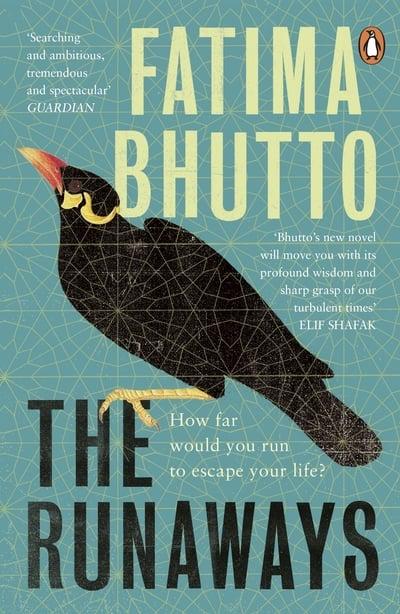 The Reading group for Muslim Women brings together women interested in books written by Muslim women or with a focus on women's issue. If you are passionate about books and love to share them with others, or you simply want to get into the habit of reading but find it challenging, then this group is for you!
  Reading Group for Muslim Women, Thursdays 17th June, 29th July and 26th August, 6pm to 7pm, Online, Women only, 16+
**CANCELLED**  – Please note the Tiny Souls film screening event on 17th June is now cancelled.
This June, we will mark Refugee Festival Scotland 2021 by watching and discussing the film 'Tiny Souls'. To open up dialogue and community reflection, we would like to extend the invitation for all women. The film will be available to watch throughout the Refugee Festival week (between 14th to 20th June) on the following link:  https://movingworlds.info/tiny-souls.
About the Film: Little Marwa is a lively, inquisitive child, whose interests revolve around playtime, school and her siblings. She and her family live in Jordan's Za'atari camp, the world's largest camp for Syrian refugees, and hope to return home soon. The weeks turn into years, and all the while Tiny Souls documents Marwa's day-to-day life as she blossoms from a cheeky child to a teenager, capturing the resilience and hopefulness of children displaced by conflict. With her access to the camp often restricted, director Dina Naser provided cameras for Marwa and her siblings to film themselves, affording her protagonists a remarkable sense of agency in an environment otherwise cruelly lacking in autonomy. Her quietly devastating documentary, exclusively shot from the children's perspectives, raises crucial questions as to what lies in store for their whole generation.
In July we'll embark on a collective book group discussion with GWL book groups and PeaceNiche, a creative hub based in Pakistan.  We'll read A Match Made in Heaven – British Muslim Women Write about Love and Desire. Star-studded and beautifully written, this collection offers diverse stories about love and desire by South Asian-heritage British Muslim women authors, including Ayisha Malik (Sofia Khan Is Not Obliged) and Shelina Janmohamed (Love in a Headscarf).  These authors write on social issues such as women's and LGBTQI+ rights within diverse and multicultural societies and, more specifically, speaking to issues such as marriage, spousal migration and sex education.
For August, we've extended the collaboration with our partners, PeaceNiche, by choosing The Runaways written by the Pakistani Author Fatima Bhutto. Anita lives in Karachi's biggest slum. Her mother is a maalish wali, paid to massage the tired bones of rich women. But Anita's life will change forever when she meets her elderly neighbour, a man whose shelves of books promise an escape to a different world. On the other side of Karachi lives Monty, whose father owns half the city and expects great things of him. But when a beautiful and rebellious girl joins his school, Monty will find his life going in a very different direction. Sunny's father left India and went to England to give his son the opportunities he never had. Yet Sunny doesn't fit in anywhere. It's only when his charismatic cousin comes back into his life that he realises his life could hold more possibilities than he ever imagined.  These three lives will cross in the desert, a place where life and death walk hand in hand, and where their closely guarded secrets will force them to make a terrible choice.
"It's been wonderful to connect to like-minded women, especially over the Covid period, for thought-provoking and insightful discussions" – Reading Group for Muslim Women participant
Booking
The event is free and for women only* (16+). To attend, please email syma.ahmed@womenslibrary.org.uk. If you can't attend this event but would like to join the Reading Group for Muslim Women, please do get in touch!
*All women-only events are inclusive of Trans and Intersex women, as well as non-binary and gender fluid people who are comfortable in a space that centres the experience of women.
Accessibility
This session takes place via an online video call link. If you would like to attend, please email syma.ahmed@womenslibrary.org.uk. If you have any concerns about how this will work for you, please do get in touch and we'll do all we can to support you in joining the session.
Related Events