In Conversation with…
25th February at 7:00 pm

-

8:00 pm

Free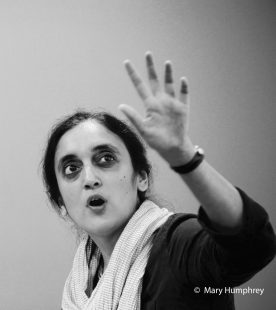 Join us for our series of online events 'In Conversation with….'  Women of Colour (WoC) creatives in Scotland. We 'll be chatting to emerging and established WoC creatives about their life, creative practice, key projects and future aspirations.
In Conversation with… Thursdays 25th February, 25th March, and 27th May, 7pm to 8pm, Online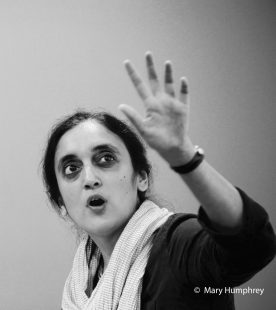 This Spring, we're delighted to be joined at our In Conversation events by Gauri Raje, Lubna Kerr and Maisie Chan. You can find out more about Gauri, Lubna and Maisie below and book onto their free online conversation events where you'll have a chance to join an audience Q and A!
Gauri Raje is a storyteller, educator and workshop facilitator working with adolescents and adults from multilingual, multicultural and disadvantaged backgrounds. She works with different genres: folk tales, fairy tales, epics and myths, mainly from non-European regions, and autobiographical storytelling. She tells stories in various languages including Urdu, Hindi, English and other Indian languages such as Gujarati and Marathi. She is especially interested in the concepts of witnessing in storytelling, translation, multilingualism and embodied nature of creating stories. You can book onto Gauri's event this February below.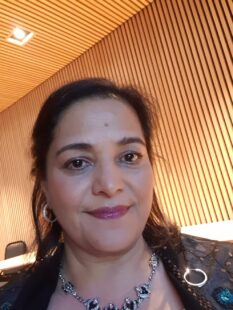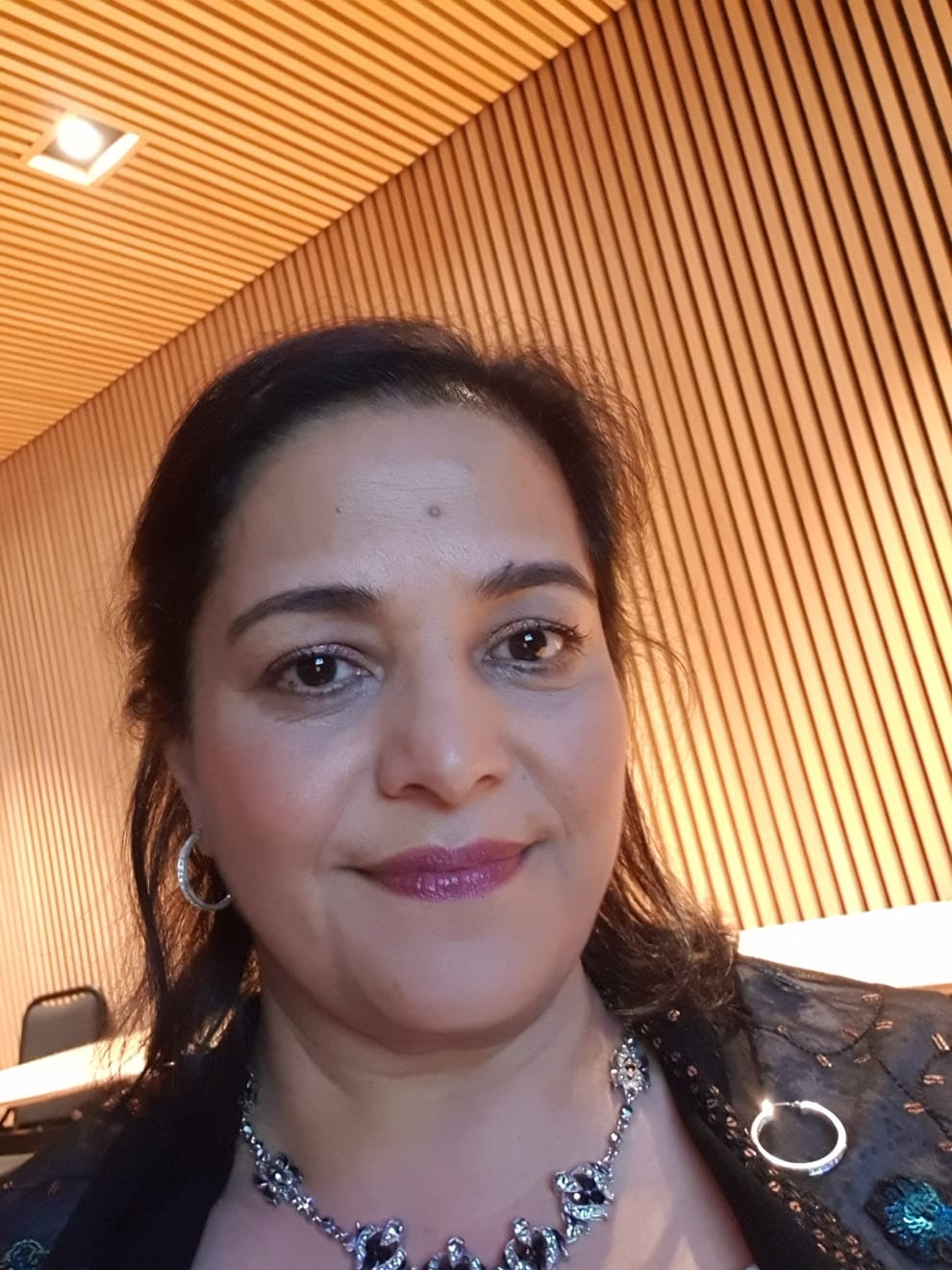 After completing the Laughing Horse comedy course in 2013, Lubna Kerr has become a regular face on the Scottish comedy circuit. She has gigged in the UK as well AS putting in the occasional appearance in The States. With humour based around her Asian heritage, Lubna attempts to both break down and play on the stereotypes attached to her background. Lubna is also a trained actor and has made appearances on stage, television and film.  She was one of the stars of 'Still Game' at the Hydro in 2014 and has also made appearances in BBC1's 'Scot Squad' and 'Armchair Detectives'. In 2016 she made her big screen debut in the feature film 'Moon Dogs'. In March 2018, Lubna's debut show, 'The Asian Ellen DeGeneres', premiered at the Glasgow International Comedy Festival. The show was positively received and was later performed at the Brighton Fringe, Edinburgh Fringe and most recently the Aberdeen Comedy Festival. The show acted as a showcase for Lubna's talent for Character comedy – characters heavily-leaden with Asian stereotypes and a rich Scottish sense of humour. Lubna Kerr will be In Conversation on Thursday 25th March, and you can book your place here.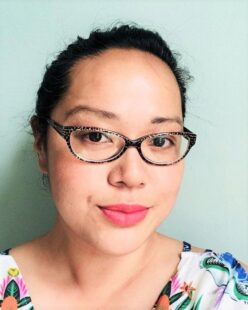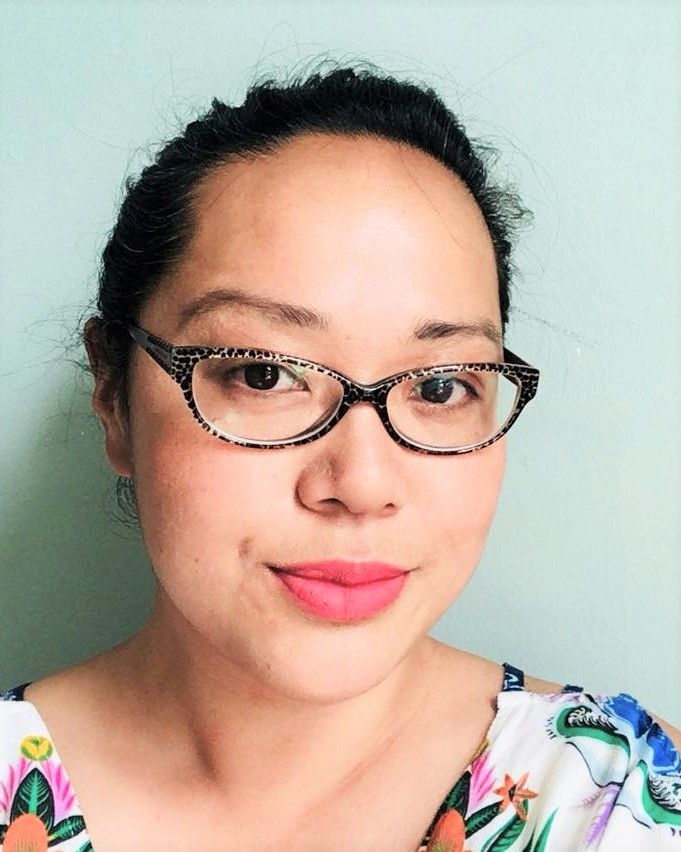 Maisie Chan is a British-born Chinese author and Dr Gavin Wallace Fellow at Peter Pan Moat Brae, the centre for children's literature and storytelling in Scotland. She has written early reader books for Hachette and a collection of fairy tales, myths and legends in Stories From Around the World for Scholastic, as well as many stories for The Big Think: a well-being curriculum based around stories for primary school children. She also started the group Bubble Tea Writers to support and encourage new British East and Southeast Asian (BESEA) writers in the UK. Originally from Birmingham, Maisie now lives with her family in Glasgow.  Her debut novel for children, Danny Chung Does Not Do Maths (Piccadilly Press) is out June 2021. Maisie Chan will be In Conversation on Thursday 27th May, and you can book your place here.
Please note that these events will be recorded.
This series is part of our "attend" session this Spring. You can sit back and enjoy the conversation as well as participate in a Q and A if you have any questions!
Booking
Booking is now closed for this event.
The event is free and open to all. To attend, please book below and we will share an email invitation with you.  If you would like to make a donation to Glasgow Women's Library, you can do so here. Please note that booking will close on Wednesday 24th February and you will receive your email invitation a few days before the event takes place.
Accessibility
This session takes place via an online video call link. If you would like to attend, please book below and we will share an email invitation along with simple and straight forward instructions on how this will work. If you have any concerns about how this will work for you, please do get in touch and we'll do all we can to support you in joining the session.
An automated live transcript using Otter.ai is available during this event. We also have a small amount of funding available to provide live captioning through Stagetext for some of our Spring events. Stagetext captioning is provided in-person and is therefore more accurate. Please get in touch with Emily on emily.ilett@womenslibrary.org.uk at least 3 weeks before the event if this would be helpful to you and we'll work to arrange this. See here for upcoming events where live captioning with Stagetext is arranged.
Related Events