Herland: Subjects and Sequences, 100 Years of Margaret Tait
21st September, 2018 at 7:00 pm

-

10:30 pm

£5.00 – £16.00
Celebrate Orcadian film poet Margaret Tait's 100th birthday in true Herland style!
Herland: Subjects and Sequences, Friday 21st September, 7pm to 10.30pm, £16/£12, 18+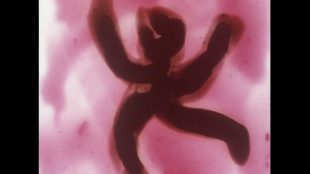 The evening will showcase historic and contemporary film, poetry, music and more from women creatives inspired by Tait's work, with light refreshments reflecting her love of Italy and time spent in Rome provided by Glasgow Award Winning Caffè da Sara.
Curated by Tait expert Sarah Neely, hosted by Gerda Stevenson with performances from Laura Edbrook & Sarah Forrest, MacGillivray, Alison Miller, Alberta Whittle (Tait Award Winner 2018), and a new edit of the GWL documenary Margaret Tait. Film Poet by Marissa Keating and Michael Thomas Jones.
The dress code theme for the event is Blue Black Permanent – interpret that as you will.
Please scroll to the bottom of the page to book your ticket.
'The best night out anyone could wish for!' – Herland attendee
Performers at Herland: Subjects and Sequences
Sarah Neely, Curator of Herland, Subjects and Sequences, is a Senior Lecturer at the University of Stirling and Director of Margaret Tait 100, a year-long celebration honouring the centenary of Tait's birth (in partnership with LUX Scotland and the Pier Arts Centre, and funded by Creative Scotland). Her publications include an edited collection of poems and writings by Margaret Tait (Carcanet, 2012) and Between Categories: The Films of Margaret Tait – Portraits, Poetry, Sound and Place (Peter Lang, 2016).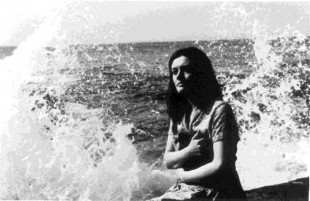 Salonierre: Gerda Stevenson: Writer/actor/director/singer/songwriter
Working on stage, television, radio, film, and opera throughout Britain and abroad, Gerda has read her poetry at many international festivals. She won the Robert Tannahill Poetry Prize for her poem about Margaret Tait, which appears in her acclaimed book QUINES: Poems in tribute to women of Scotland, published on International Women's Day, 2018. Her first poetry collection If This Were Real, was published in Rome, 2017, in an Italian translation, Se Questo Fosse Vero. She won a BAFTA Scotland Best Film Actress award for her performance in Margaret Tait's feature film Blue Black Permanent. Nominations include three times for the Critics Awards for Theatre in Scotland, and for the MG ALBA Scots Singer of the Year Award, following the launch of an album of her own songs, Night Touches Day.
It is this it is this, it is this, A Portrait of Margaret Tait.
'It is this it is this, it is this' is a performative video-essay by Laura Edbrook & Sarah Forrest following research at the Margaret Tait Archives in Kirkwall, Orkney, as a commission for the 'Footnoting the Archive' programme. A portrait of Margaret Tait: 'It is this it is this, it is this' considers the manner of 'closeness to' and 'distance from' in Tait's writing and filmmaking—a close looking and a 'scouring' where Tait uniquely captures the quotidian but consistently resists the autobiographical.
Laura Edbrook is a writer based in Glasgow. Her work is concerned with memoir and autotheory as a poetics for critique. She is Programme Leader of the new MLitt in Art Writing at Glasgow School of Art and an editorial director at MAP Magazine.
Sarah Forrest is an artist based in Glasgow. She works across film, installation, text and sound. Her practice weaves together elements of theory, fiction and philosophy to produce narrative driven works that playfully explore perceptions both of and by the self.  In 2017 Sarah won the Margaret Tait Award, her film April was premiered at the Glasgow Film Festival in 2018.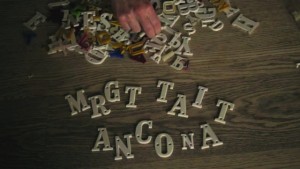 Margaret Tait. Film Poet – A Film
A poet, a filmmaker, an artist of unique and extraordinary vision – Margaret Tait died April 16th 1999, aged 80. Glasgow Women's Library, working with Director, Marissa Keating and Director of Photography, Michael Jones, went on a journey to document the story of this elusive filmmaker and poet through her friends, family, and peers.
Marissa Keating's interest and experience in making multimedia observational video and film, stems from background of over a decade balancing the narrative of printed image with written journalism. Marissa's work often pivots around her background in research. She has a passion in archival material and works with sound and footage archives in many of her video and film projects. She is currently freelancing on short form documentaries in Glasgow and London.
Alberta Whittle is a Barbadian artist, researcher and educator whose work involves choreographing interactive installations, using film, sculpture and performance, responding to specific locations. She has shown internationally including at the Johannesburg Pavilion at the 2017 Venice Biennale; BOZAR, Brussels; National Art Gallery of the Bahamas, and VAN Lagos, Nigeria. In 2018, Alberta is an associate artist at the Gallery of Modern Art (GOMA) in Glasgow and a Fellow at RAW Académie in Dakar, Senegal. Announced as the as the winner of the 2018 Margaret Tait Award, this is a first opportunity to see Alberta's work in progress of her new moving image work, which will be presented at the Glasgow Film Festival 2019.
MACGILLIVRAY is the Highland name of Scottish writer, performance artist and musician Kirsten Norrie who is the author of three poetry collections published by Bloodaxe in the UK and Red Hen in the US and a non-fiction work out with MIT/Strange Attractor in Spring 2019. With eight albums and soundtracks to two major British films to her credit, she has the recipient of several Creative Scotland Awards, performed internationally and on the BBC. Her latest work is a recording of Sitting Bull's great grandson reading from her first collection 'The Last Wolf of Scotland'. www.kirstennorrie.com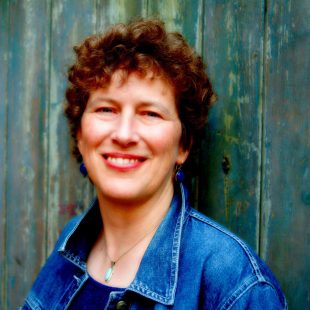 Alison Miller is an Orcadian author and poet. Alison has combined an interest in literature and creative writing with a commitment to challenging social inequalities. A graduate of the Creative Writing Masters degree, at Glasgow and Strathclyde Universities. Her first novel, Demo, was published in 2005 by Penguin and her novel-in-progress is set in Orkney and depicts the changing nature of island life and the dynamics of a small community over three generations.  One of her preoccupations is place, the sense of belonging and its opposite, outsiderhood.
Pay it Forward
GWL is always striving to be as open, inclusive and accessible as possible. As we understand the price of the Herland tickets can be a barrier to some women, we are operating a Pay it Forward policy on tickets. These Pay it Forward tickets will go to groups working with film, arts or music who might not otherwise be able to attend, and will also help us support the event. Please consider contributing to the Pay it Forward fund by selecting Pay it Forward donation/s below. Thank you for your support.
Booking
This event is open to all 18+. This event costs £16 full price. We offer subsidised places at £12 for students, people on a low income, unemployed or those in receipt of benefit and Friends of GWL. Please consider contributing to the Pay it Forward fund by selecting Pay it Forward donation/s below along with your ticket.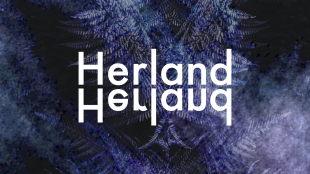 Related Events