Decoding Inequality: Exhibition
6th March, 2019

-

6th April, 2019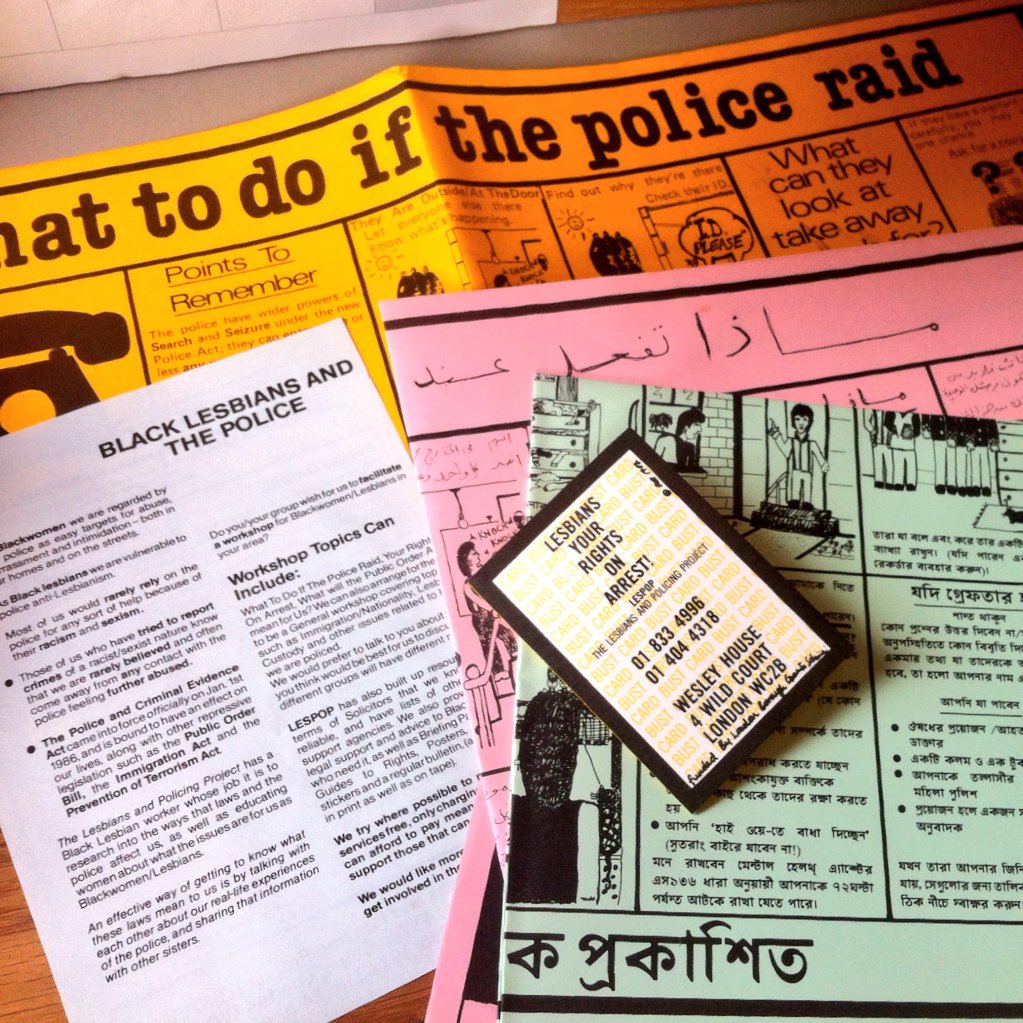 On Wednesday 6th March 2019 we launched our Decoding Inequality exhibition. The exhibition runs until Saturday 6th April. An online version of the exhibition is available here.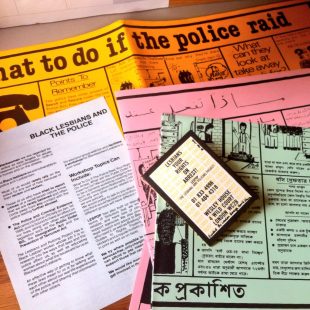 The project has produced analyses of 40 objects from our collection to support an accessible understanding of how issues of (in)equality (across gender, class, sexuality, disability and race) are enacted and sustained in our society.
The objects in this exhibition have been chosen from the museum and archive collections of Glasgow Women's Library.
They were selected by staff and volunteers to reflect the nature of inequality and how it is experienced.
The objects have been 'decoded' and analysed, addressing the inequalities that each object articulates and the context in which it was produced.
The majority of objects shown reflect the commitment of activists to identify, highlight and fight the inequalities that people face in all areas of life.
This exhibition is about highlighting the many, often intersectional, inequalities that impact on people's lives and how activists fight against them.
There are 5 themes across the library:
When we are not seen, heard or recognised
 By speaking out, we expose inequalities and increase mutual understanding to fight discrimination and stigma. These intersectional activist objects articulate the multiple inequalities that women face.
When we are not treated equally by the law and the state
Inequality is experienced through a lack of:
inclusion in the political process
representation
access to healthcare
control over reproduction
equal treatment in the criminal justice system
When we do not have equal access to health care
Women have reported negative experiences with the health care system. Poor services, or a lack of services at all, are the result of the benevolent moral and political policing of women's bodies.
When we lack control over how we are represented
Women's creative practice is treated entirely differently to men's. The artefacts from GWL relate to artists who have taken control of their own creative narratives and who challenge the dominant narratives about women and art.
For two weeks, we also have the Artemisia Gentileschi self-portrait as St Catherine – an art object that doesn't exist solely as an object of creative expression but is also defined as 'women's art' and through the filter of the artist's experience of rape and the prejudice and discrimination of the criminal justice system of her time. The object is both an act of self-expression by the artist and a symbolic object, which carries the burden of externally imposed narratives.
When society assigns us roles based on aspects of our identity
Women are presented with images and objects which reflect society's expectations of our behaviours – the roles we are expected to fulfil at home and how we are expected to look, be and behave – which obstruct our capacity to define our own identities and which reinforce and sustain inequality.
This exhibition is fully accessible with audio tours and subtitled content.
Visit the exhibition during GWL opening hours.
An online version of the exhibition is available here. And by 6th April we will have a range of workshop materials to support you to further explore the themes with your own groups.