Our volunteer Joy shares her thoughts on this new translation of Una Donna by Sibilla Aleramo, first published in Italian in 1906.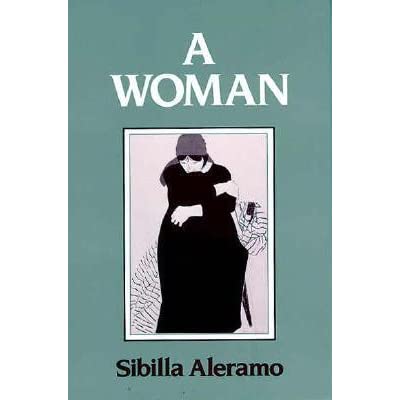 The autobiographical novel Una donna (A Woman) was first published in 1906 under the pseudonym Sibilla Aleramo. Although it can now seem dated and the style is slightly heavy-going, it is remarkable for openly tackling issues that were taboo in early twentieth-century Italy and remains a landmark in Italian feminism, being the first Italian feminist novel. No characters are named, giving the novel a universal feel. The female narrator recounts her experience of rape at the age of 15, abusive marriage at 16 to her rapist, motherhood at 17 and her desperate search for education, independence and choice in a society where such things were not thought necessary for women.
Sibilla Aleramo was in fact Marta Felicina Faccio (1876-1960) who, having left her violent husband in 1901, proceeded to live the life of freedom she had dreamed of. For the rest of her life she participated in artistic and intellectual circles, wrote, threw herself into both feminist and anti-fascist activity, campaigned for peace and embarked on sexual relationships with both men and women. Such open-mindedness and willingness, so early in the twentieth century, to write about topics never previously discussed in Italian literature, made her a key figure for the Italian feminist movement that was to come later.
A new translation into English by Rosalind Delmar was published in 2020 by Penguin, and although not the smoothest of reads, it gives startling insight into the early life experiences of a remarkable woman and opens our minds up to a feminist literature and history which are unfamiliar to many in the UK.
Joy has kindly donated a copy of A Woman to our collection which will be available to borrow later this year. At time of publishing this post we are closed in line with Scottish Government law and guidance relating to Covid-19 and it is unfortunately not possible to borrow books.