October 2020 marked Black History Month, first celebrated in the United Kingdom in 1987,  BHM is an annual event to remember celebrate and honour the achievements, culture and history of Black people.
Throughout October we celebrated Black Women Writers by sharing a book or piece of writing a day on our Instagram and Twitter feeds.
Spanning fiction and non-fiction, from young adult page-turners and collections of poems, picture books and speculative fiction, (and much, much more) the books highlighted will inspire, move and educate readers and are testament to the varied creative expressions of the black experience.

We Should All Be Feminists by Chimamanda Ngozi Adichie
Adapted from her TEDx Talk of the same name, Adichie uses personal experiences and understanding of sexual politics to define what feminism means in the 21st century.
Nigerian born Adichie offers readers a unique definition of feminism for the twenty-first century, one rooted in inclusion and awareness. Drawing extensively on her own experiences and her deep understanding of the often-masked realities of sexual politics, here is one remarkable author's exploration of what it means to be a woman now—and an of-the-moment rallying cry for why we should all be feminists.
The Hate U Give by Angie Thomas
Thomas' debut novel is about a teenage girl who grapples with racism, police brutality, and activism after witnessing her black friend murdered by the police.
Inspired by the Black Lives Matter movement, this is a gripping and powerful YA novel about one girl's struggle for justice.

Why I'm No Longer Talking to White People About Race by Reni Eddo-Lodge.
Recommended at the September Book Picnic by Annie, this educational book by award-winning British journalist Reni Eddo-Lodge explores often ignored black history, structural racism, whitewashed feminism, the link between class and race, and ways to be anti-racist, among many other crucial and important topics.
Annie found the book fascinating, accessible, and easy to read, and felt that it was a "great way for a white person to try to understand how white privilege covers every aspect of our lives, and how it is something we should constantly be aware of." Discomfort is a sign of growth, and remaining silent is not an option. This book is essential reading.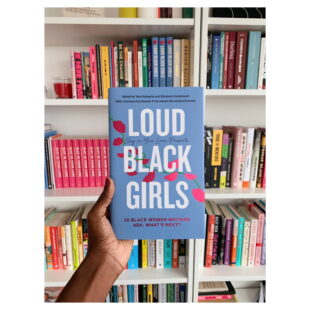 Loud Black Girls: 20 Black Women Writers Ask: What's Next? edited and curated by Yomi Adegoke and Elizabeth Uviebinené with a foreword by Bernadine Evaristo
This important and timely anthology features essays from the diverse voices of twenty established and black British women writers.
From assessing the cultural impact of Marvel's Black Panther, to celebrating activism in local communities. Elizabeth Uviebinené & Yomi Adegoke invited the next generation of black women writers to explore what it means to exist in these turbulent times. The essays in Loud Black Girls offer funny touching and ultimately insightful perspectives on the question of 'What's Next?'

Slay In Your Lane: The Black Girl Bible by Yomi Adegoke & Elizabeth Uviebinené
From education to work to dating, this inspirational, honest and provocative book recognises and celebrates the strides black women have already made, while providing practical advice for those who want to do the same and forge a better, visible future.
This book grapples with issues like education, work, representation, dating, and health that are specific to black women's experience.
Adegoke and Uviebinené provide practical advice to help black women successfully address these areas and the best ways to forge their own paths.
Illustrated with stories from the authors own lives, and using interviews with successful black women in Britain – including BAFTA Award-winning director Amma Asante, British Vogue publisher Vanessa Kingori, acclaimed author Malorie Blackman, renowned publisher and editor Margaret Busby and Olympic gold medallist Denise Lewis. 'Slay in Your Lane' gives young black girls and women a host of role models to know what is possible, and by highlighting a variety of different sectors, that it is also possible as a Black woman to occupy so many different spaces.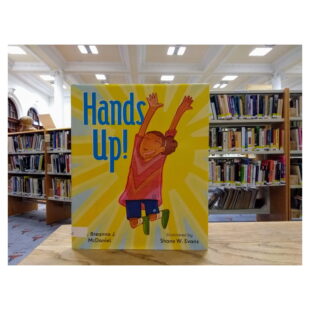 Hands Up by Breanna J. McDaniel and illustrated by Shane W. Evans
In this celebratory picture book, Viv raises her hands up in moments of love, joy and triumph. And when she gets a little older, she joins together with her community in a protest march where they put their hands together in resistance and strength.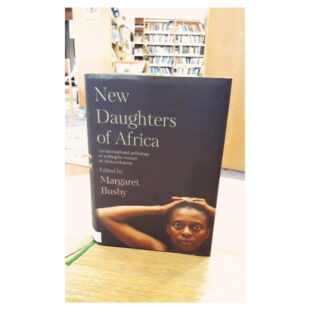 New Daughters of Africa: An International Anthology of Writing by Women of African Descent. Edited by Margaret Busby
This landmark anthology celebrates the work of 200 women writers of African descent and charts a literary landscape as never before.
A glorious portrayal of the richness, range and diversity of African women's voices, this major international collection brings together their achievements across a wealth of genres: autobiography, memoir, letters, short stories, novels, poetry, drama, humour, journalism, essays and speeches.
From Antigua to Zimbabwe and Angola to the USA, overlooked artists of the past join key figures, popular contemporaries and emerging writers in paying tribute to the heritage that unites them, the strong links that endure from generation to generation, and their common obstacles around issues of race, gender and class.
Bold and insightful, brilliant in its intimacy and universality, this landmark anthology honours the talents of African daughters and the inspiring legacy that connects them—and all of us.

Purple Hibiscus by Chimamanda Ngozi Adichie
The limits of fifteen-year-old Kambili's world are defined by the high walls of her family estate and the dictates of her fanatically religious father. Her life is regulated by schedules: prayer, sleep, study, prayer.
When Nigeria is shaken by a military coup, Kambili's father, involved mysteriously in the political crisis, sends her to live with her aunt. In this house, noisy and full of laughter, she discovers life and love – and a terrible, bruising secret deep within her family.

The Stars and the Blackness Between Them by Junauda Petrus
A deep uplifting queer love story. Audre has to move from Trinidad to Minneapolis when her mum finds her with her girlfriend, the pastor's daughter. She's heartbroken and afraid of losing her roots and sense of spirituality. In Minneapolis, Mabel, who's questioning her own sexuality, is grappling with painful changes in her body and health. They fall hard in love, but the future feels uncertain when Mabel gets her tests back from hospital. Alongside Mabel and Audre's spiritual and searching love story, two other voices in the book, Queenie and Afua, bring non-linear layers of astrology, ancestral love, healing and magic. It is gorgeously written and totally immersive.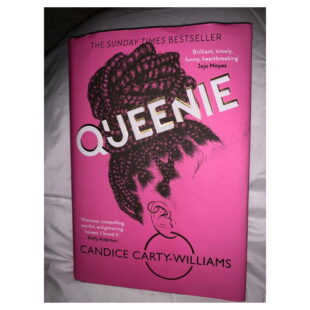 Queenie by Candice Carty-Williams
As recommended by Anita Tobar Henríquez (Readers of Colour reading group)
"This feminist novel tells the story of Queenie, a young black woman who's dealing with a massive break-up that turns their world upside down, and ends up uncovering parts of herself that she didn't want to see. It's a really fun and easy read, but it's also so revealing and important. Queenie's story felt so real to me – I was REALLY rooting for her with all my heart (despite her apparently erratic and infuriating decisions sometimes!). The book shows the importance of vulnerability and friendship in a world where racism, discrimination, and patriarchy are around every corner; and it points out that taking care of our mental health is a beautiful act of resistance. I truly think everyone should read this!"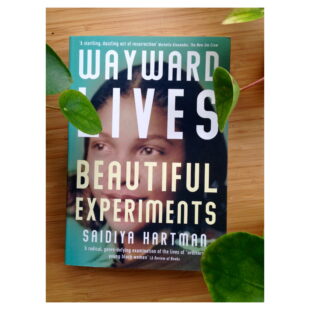 Wayward Lives, Beautiful Experiments: Intimate Histories of Riotous Black Girls, Troublesome Women and Queer Radicals. By Saidiya Hartman
Saidiya Hartman examines the revolution of black intimate life that unfolded in Philadelphia and New York at the beginning of the twentieth century. Free love, common-law and transient marriages, serial partners, cohabitation outside of wedlock, queer relations, and single motherhood were among the sweeping changes that altered the character of everyday life and challenged traditional Victorian beliefs about courtship, love, and marriage. Hartman narrates the story of this radical social transformation against the grain of the prevailing century-old argument about the crisis of the black family.
In wrestling with the question of what a free life is, many young black women created forms of intimacy and kinship that were indifferent to the dictates of respectability and outside the bounds of law. They cleaved to and cast off lovers, exchanged sex to subsist, and revised the meaning of marriage. Longing and desire fueled their experiments in how to live. They refused to labor like slaves or to accept degrading conditions of work.
Beautifully written and deeply researched, Wayward Lives recreates the experience of young urban black women who desired an existence qualitatively different than the one that had been scripted for them—domestic service, second-class citizenship, and respectable poverty—and whose intimate revolution was apprehended as crime and pathology. For the first time, young black women are credited with shaping a cultural movement that transformed the urban landscape. Through a melding of history and literary imagination, Wayward Lives recovers their radical aspirations and insurgent desires.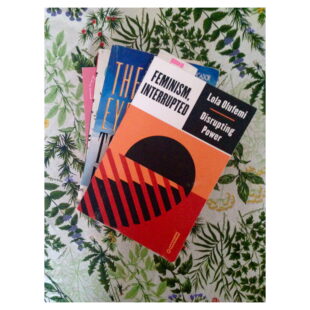 Feminism, Interrupted: Disrupting Power by Lola Olufemi
Lola Olufemi explores state violence against women, the fight for reproductive justice, transmisogyny, gendered Islamophobia and solidarity with global struggles, showing that the fight for gendered liberation can change the world for everybody when we refuse to think of it solely as women's work. Including testimonials from Sisters Uncut, migrant groups working for reproductive justice, prison abolitionists and activists involved in the international fight for Kurdish and Palestinian rights, Olufemi emphasises the link between feminism and grassroots organising.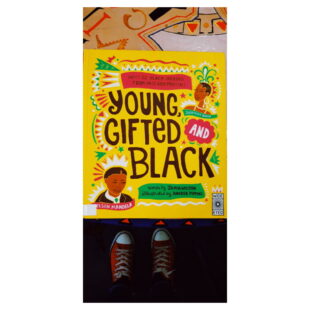 Young Gifted and Black: Meet 52 Black Heroes from Past and Present by Jamia Wilson and illustrated by Andrea Pippins
Young, Gifted and Black by Jamia Wilson is a wonderful, inspirational book for children that introduces 52 Black heroes from the past and the present. This book lets you meet 52 icons of colour who dared to chase their dreams and take on the world. Leaders and activists such as Rosa Parks and Harriet Tubman. Cultural icons like Misty Copeland, Beyonce & Solange Knowles and Nina Simone. Sporting heroes like Nicola Adams, Venus and Serena Williams. And key scientists and pioneers including aviator Bessie Coleman, the mathematician Katherine Johnson and the nurse, healer and business woman Mary Seacole. And writers including Chimamanda Ngozi Adichie, Malorie Blackman, Toni Morrison and Zadie Smith.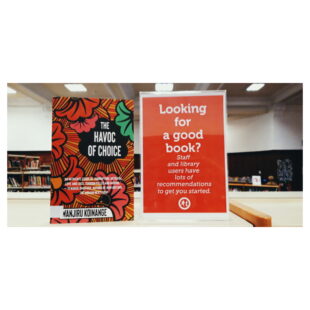 The Havoc of Choice by Wanjiru Koinange
As Kavata's family falls apart, so too does her country. In the wake of Kenya's post-election turmoil, Kavata and her family must find their way back to each other across a landscape of wide-spread confusion, desperation, and heartrending loss.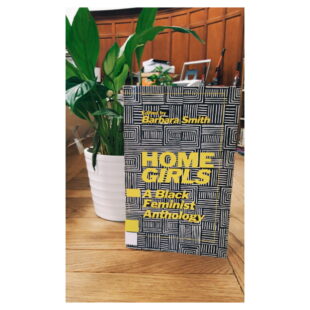 Home Girls: A Black Feminist Anthology. Edited by Barbara Smith
This pioneering anthology features writings by Black feminists and lesbian activists on topics both provocative and profound. Since its initial publication in 1983, it has become an essential text on Black women's lives and writings.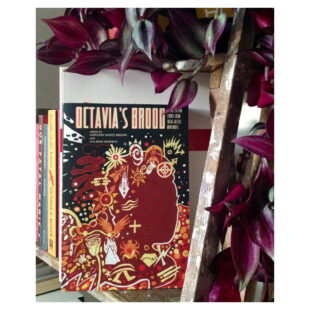 Octavia's Brood: Science Fiction Stories from Social Justice Movements by various writers edited by Adrienne Maree Brown and Walidah Imarisha
Whenever we envision a world without war, without prisons, without capitalism, we are producing speculative fiction. Organizers and activists envision, and try to create, such worlds all the time. Walidah Imarisha and adrienne maree brown have brought twenty of them together in the first anthology of short stories to explore the connections between radical speculative fiction and movements for social change. The visionary tales of Octavia's Brood span genres—sci-fi, fantasy, horror, magical realism—but all are united by an attempt to inject a healthy dose of imagination and innovation into our political practice and to try on new ways of understanding ourselves, the world around us, and all the selves and worlds that could be. The collection is rounded off with essays by Tananarive Due and Mumia Abu-Jamal, and a preface by Sheree Renée Thomas.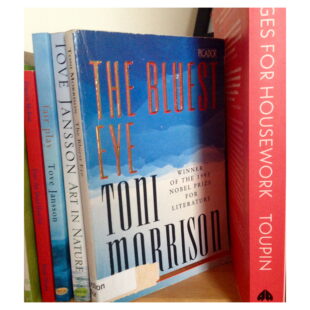 The Bluest Eye by Toni Morrison
Published in 1970, The Bluest Eye is the first novel written by nobel prize winning author Toni Morrison.
A poetic and complex investigation of racial, sexual and personal feelings, The Bluest Eye cut a new path through the American literary landscape by placing black girls at the center of the story.
Set in Morrison's hometown of Lorain, Ohio, in 1940–41, the novel tells the tragic story of Pecola Breedlove, an African American girl from an abusive home.
Eleven-year-old Pecola equates beauty and social acceptance with whiteness; she therefore longs to have "the bluest eye." Although largely ignored upon publication, The Bluest Eye is now considered an American classic and an essential account of the African American experience after the Great Depression.

Manchester Happened and Kintu, both by Jennifer Nansubuga Makumbi
Kintu is Jennifer Nansubuga Makumbi's debut novel, first published in Kenya in 2014 to critical and popular acclaim. Kintu is a modern classic, a multilayered narrative that reimagines the history of Uganda through the cursed bloodline of the Kintu clan.
Manchester Happened is a collection of short stories which explore the emotional nuance of the immigrant experience. Set in Manchester and Kampala, the stories form a moving and powerful work about the experience of immigration and about how we treat each others as human beings.

The Color Purple by Alice Walker
A powerful cultural touchstone of modern American literature, The Color Purple depicts the lives of African American women in early twentieth-century rural Georgia. Separated as girls, sisters Celie and Nettie sustain their loyalty to and hope in each other across time, distance and silence. Through a series of letters spanning twenty years, first from Celie to God, then the sisters to each other despite the unknown, the novel draws readers into its rich and memorable portrayals of Celie, Nettie, Shug Avery and Sofia and their experience. The Color Purple broke the silence around domestic and sexual abuse, narrating the lives of women through their pain and struggle, companionship and growth, resilience and bravery. Deeply compassionate and beautifully imagined, Alice Walker's epic carries readers on a spirit-affirming journey towards redemption and love.

I Shall Not Be Moved by Maya Angelou
"And when great souls die,
after a period peace blooms,
slowly and always
irregularly. Spaces fill
with a kind of
soothing electric vibration.
Our senses, restored, never
to be the same, whisper to us.
They existed. They existed.
We can be. Be and be
better. For they existed."
(Excerpt from When Great Trees Fall from I Shall Not Be Moved)
This volume of poetry by the accomplished poet, award-winning writer, journalist, activist, performer, dancer, actress, director, and teacher Maya Angelou captures the pain and triumph of being black and speaks out about history, heartbreak and love. It focuses on the themes of hard work, universal experiences of humans, the struggle of African Americans, and love and relationships.

Parable of the Sower by Octavia E. Butler
Octavia Butler's tenth novel, published in 1993, opens in Los Angeles in 2024. Global warming has brought drought and rising seawater. The middle class and working poor live in gated neighborhoods, where they fend off the homeless with guns and walls. Fresh water is scarce, as valuable as money. Pharmaceutical companies have created "smart drugs," which boost mental performance, and "pyro," a pill that gives those who take it sexual pleasure from arson. Fires are common. Police services are expensive, though few people trust the police. Public schools are being privatized, as are whole towns. In this atmosphere, a Presidential candidate named Christopher Donner is elected based on his promises to dismantle government programs and bring back jobs.
Legendborn by Tracy Deonn
Reviewed by GWL National Lifelong Learning Development Worker @nadineaishajassat
You know a book is good when you spend a decent half hour trying to create a books as outfits look just to honour it. LEGENDBORN had everything I want in my YA fantasy reads – magic, a mission, love interest, page turning – AND YET it brought EVEN MORE to the table (no puns intended for this novel featuring the legend of King Arthur).
This book is hugely significant. The way Deonn writes about grief from the get go. The way she recognises and addresses racism, while at the same time also infusing Bree's world with the every day truths rarely represented in the genre: Bree washing her hair, self care, again the complex reality of grief. The book's magic – Arthurian one the one hand, root magic on the other inspired by African American history and spiritual traditions – set up and showed so deeply the novel's exploration of white supremacy and colonisation VS resistance, resilience and knowledge of the people they sought to oppress. This is as much a YA fantasy as it is a book which deals with the legacies of slavery and racism in the US South, and LEGENDBORN's final chapters = wow.
The role which death plays as part of the book's mythology – the way ancestors support in their own way, while at the same time the past can also come back and live in you, costing years off your own life, if you refuse to let it go and give balance – was a deeply layered concept for me. This is a novel infused
Red Cherry Red by Jackie Kay
A powerful poetry collection full of the drama, musicality and lyricism that Jackie Kay is famed for.
Exploring the themes of identity and age, this collection includes poems about the old days and the new days, and the places associated with an older generation, who often live dreamlike, isolated existences – not only geographically, but also in the memory.
Nature and the elements play a big role too: trees, the moon, the sea, fire. Jackie's style is one moment witty, the next melancholic, or gently surreal – and in this brilliant reissued collection, her poems are infused with warmth and colour: in particular, the colour RED.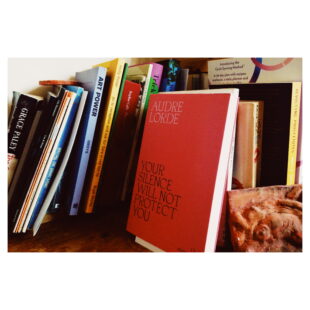 Your Silence Will Not Protect You by Audre Lorde
Your Silence Will Not Protect You collects the essential essays and poems of Audre Lorde for the first time, including the classic 'The Master's Tools Will Never Dismantle the Master's House'. A trailblazer in intersectional feminism, Lorde's luminous writings have inspired a new generation of thinkers and writers charged by the Black Lives Matter movement.
Her lyrical and incisive prose takes on sexism, racism, homophobia, and class; reflecting struggle but ultimately offering messages of hope that remain ever-more trenchant today. Also a celebrated poet, Lorde was New York State Poet Laureate until her death; her poetry and prose together produced an aphoristic and incomparably quotable style, as evidenced by her constant presence on many Women's Marches against Trump across the world.
This beautiful edition honours the ways in which Lorde's work resonates more than ever thirty years after they were first published.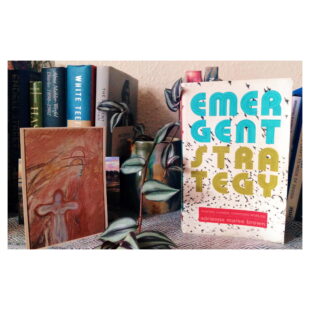 Emergent Strategy: Shaping Change, Changing Worlds by Adrienne Maree Brown
Inspired by Octavia Butler's explorations of our human relationship to change, Emergent Strategy is radical self-help, society-help, and planet-help designed to shape the futures we want to live. Change is constant. The world is in a continual state of flux. It is a stream of ever-mutating, emergent patterns. Rather than steel ourselves against such change, this book invites us to feel, map, assess, and learn from the swirling patterns around us in order to better understand and influence them as they happen. This is a resolutely materialist "spirituality" based equally on science and science fiction, a visionary incantation to transform that which ultimately transforms us.

Pet by Akwaeke Emezi
There are no more monsters anymore, or so the children in the city of Lucille are taught. With doting parents and a best friend named Redemption, Jam has grown up with this lesson all her life. But when she meets Pet, a creature made of horns and colours and claws, who emerges from one of her mother's paintings and a drop of Jam's blood, she must reconsider what she's been told. Pet has come to hunt a monster, and the shadow of something grim lurks in Redemption's house. Jam must fight not only to protect her best friend, but also to uncover the truth, and the answer to the question-How do you save the world from monsters if no one will admit they exist?
In their riveting and timely genre-expanding young adult debut, acclaimed novelist Akwaeke Emezi asks difficult questions about what choices a young person can make when the adults around them are in denial.

Redemption Ground: Essays and Adventures by Lorna Goodison
This enlightening, entertaining, profoundly political and poetic gathering of essays by the Poet Laureate of Jamaica covers a wealth of subjects, from the odd dissociation of a colonial education to the reality of life in the wider world, the singing of hymns in school and the way their words stay with us, to the many influences–music, art, storytelling, theatre, cinema, travel, religion, family life and politics–that nurture our imaginations and her own writing voice. Taking her title from Kingston's oldest market and downtown meeting place that was almost destroyed by fire in 2017, Lorna Goodison introduces us to an extraordinary cast of characters and range of influences–from finding a black hairdresser in Paris and crying at a movie in Jamaica to having a life-changing epiphany in New York's Bottom Line Club or drinking tea with an old friend and new strangers in London's Marylebone High Street.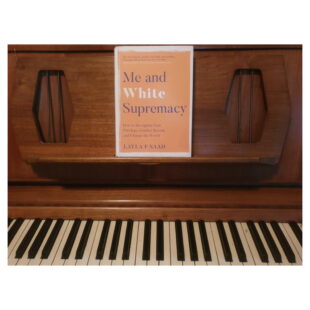 Me and White Supremacy: How to Recognise Your Privilege, Combat Racism and Change the World by Layla F Saad
This book aims to aid readers in identifying the impact of white privilege and white supremacy over their lives.
Layla F Saad offers historical and cultural contexts, shares moving stories and anecdotes, and includes expanded definitions, examples, and further resources.
Me and White Supremacy shows readers how to dismantle the privilege within themselves so that they can stop (often unconsciously) inflicting damage on people of colour, and in turn, help other white people do better, too.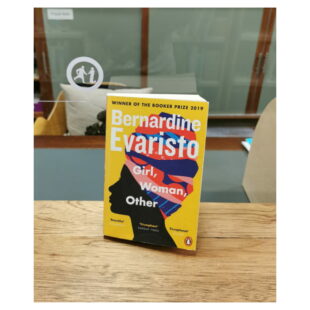 Girl, Woman, Other by Bernardine Evaristo
Girl, Woman, Other is a magnificent portrayal of the intersections of identity and a moving and hopeful story of an interconnected group of Black British women that paints a vivid portrait of the state of contemporary Britain and looks back to the legacy of Britain's colonial history in Africa and the Caribbean.
Sparklingly witty and filled with emotion, centering voices we often see othered, and written in an innovative fast-moving form that borrows technique from poetry, Girl, Woman, Other is a polyphonic and richly textured social novel that shows a side of Britain we rarely see, one that reminds us of all that connects us to our neighbors, even in times when we are encouraged to be split apart.
Joyfully polyphonic and vibrantly contemporary, this is a gloriously new kind of history, a novel of our times: celebratory, ever-dynamic and utterly irresistible.

Noughts & Crosses: The Graphic Novel by Malorie Blackman
The graphic novel adaptation of one of the most influential, critically acclaimed and original novels of all time, from multi-award-winning Malorie Blackman.
Callum is a nought – an inferior white citizen in a society controlled by the black Crosses. Sephy is a Cross – and the daughter of one of the most powerful, ruthless men in the country. In their hostile, violent world, noughts and Crosses simply don't mix.
They've been friends since they were children, and they both know that's as far as it can ever go. Noughts and Crosses are fated to be bitter enemies – love is out of the question.
Then – in spite of a world that is fiercely against them – these star-crossed lovers choose each other. They're determined to find a way to be together. But this inevitably leads them into terrible danger, and has shocking repercussions for generations to come…