I visited by first exhibition since March! I've really been missing going to galleries and museums over lockdown, especially with the GWL Seeing Things group. We have kept Seeing Things going since March by creating social media takeovers, which you can find on GWL's twitter under the hashtag #StillSeeingThings. This has been a great way to stay connected with each other and with art, but I was really excited to physically go to Dovecot Studios to see their current exhibition.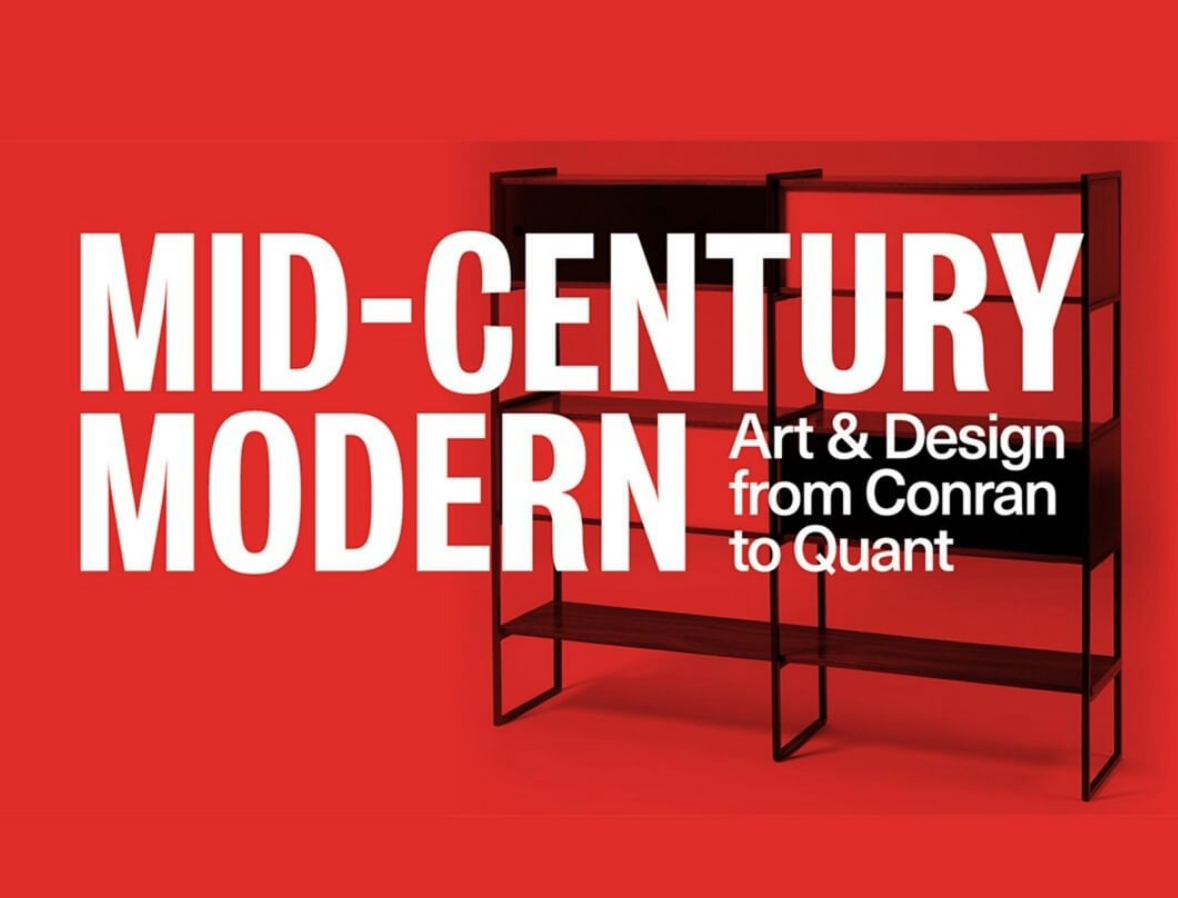 The exhibition, Mid-Century Modern: Art & Design from Conran to Quant, was really great! If you are interested in design I'd really recommend. It focuses on the work of a group of artists, photographers, designers and architects who worked around the 1940s to 1960s (roughly! ). Their work changed ideas about youth and the 'established order' of Britain after the second world war.
Some of the really important figures in this movement were Mary Quant, Terence Conran and Bernard and Laura Ashley. This exhibition shows furniture, fashion, lighting, ceramics, prints and textiles from this group of artists. There really is a great mix of things In this iconic style!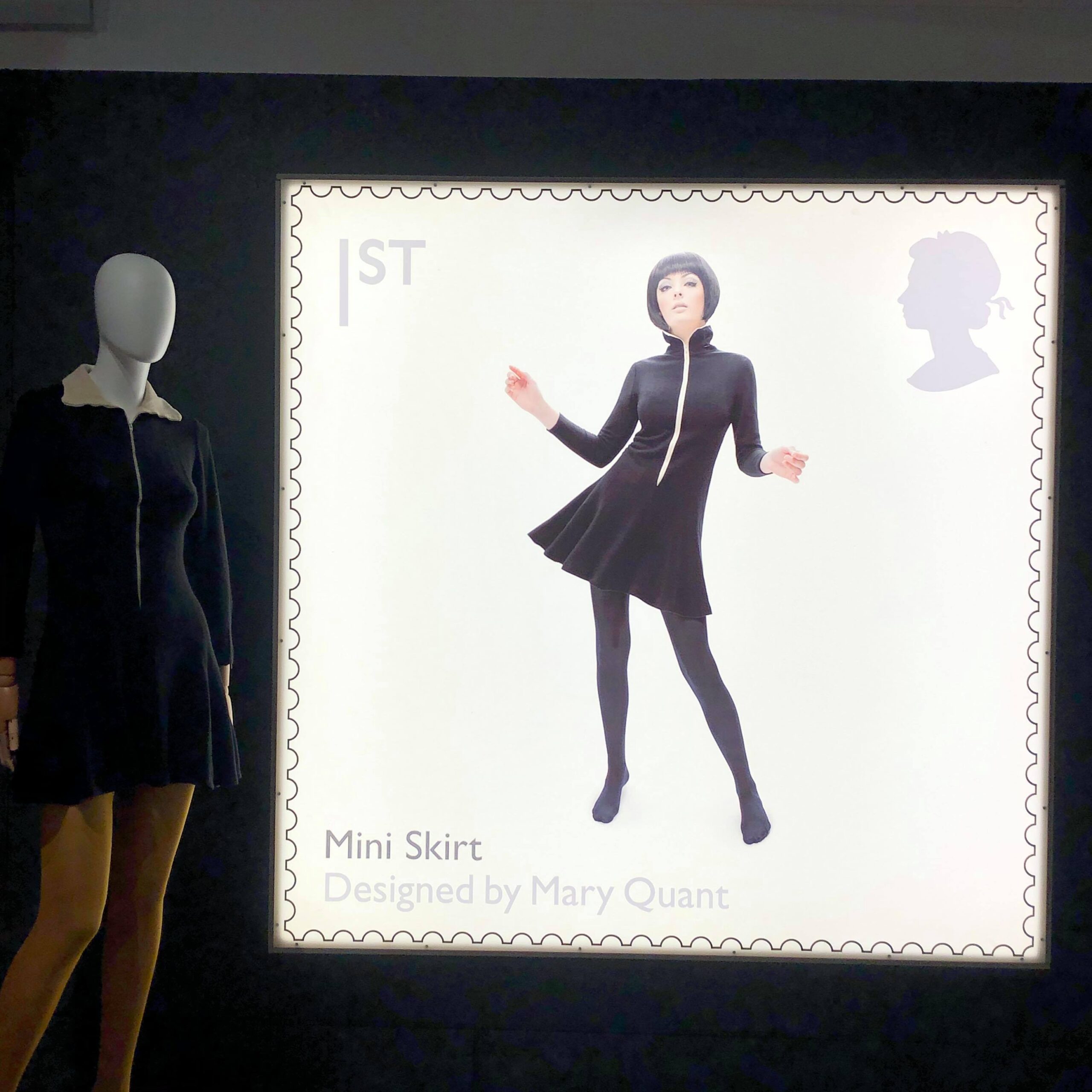 I learned that Mary Quant was one of the designers who is credited with creating the miniskirt and hot pants! She really encouraged young people to dress for fun, to treat fashion as a game and not to feel that they must follow strict rules about what to wear. I think we still owe her a lot today and so much fashion has been inspired by her work.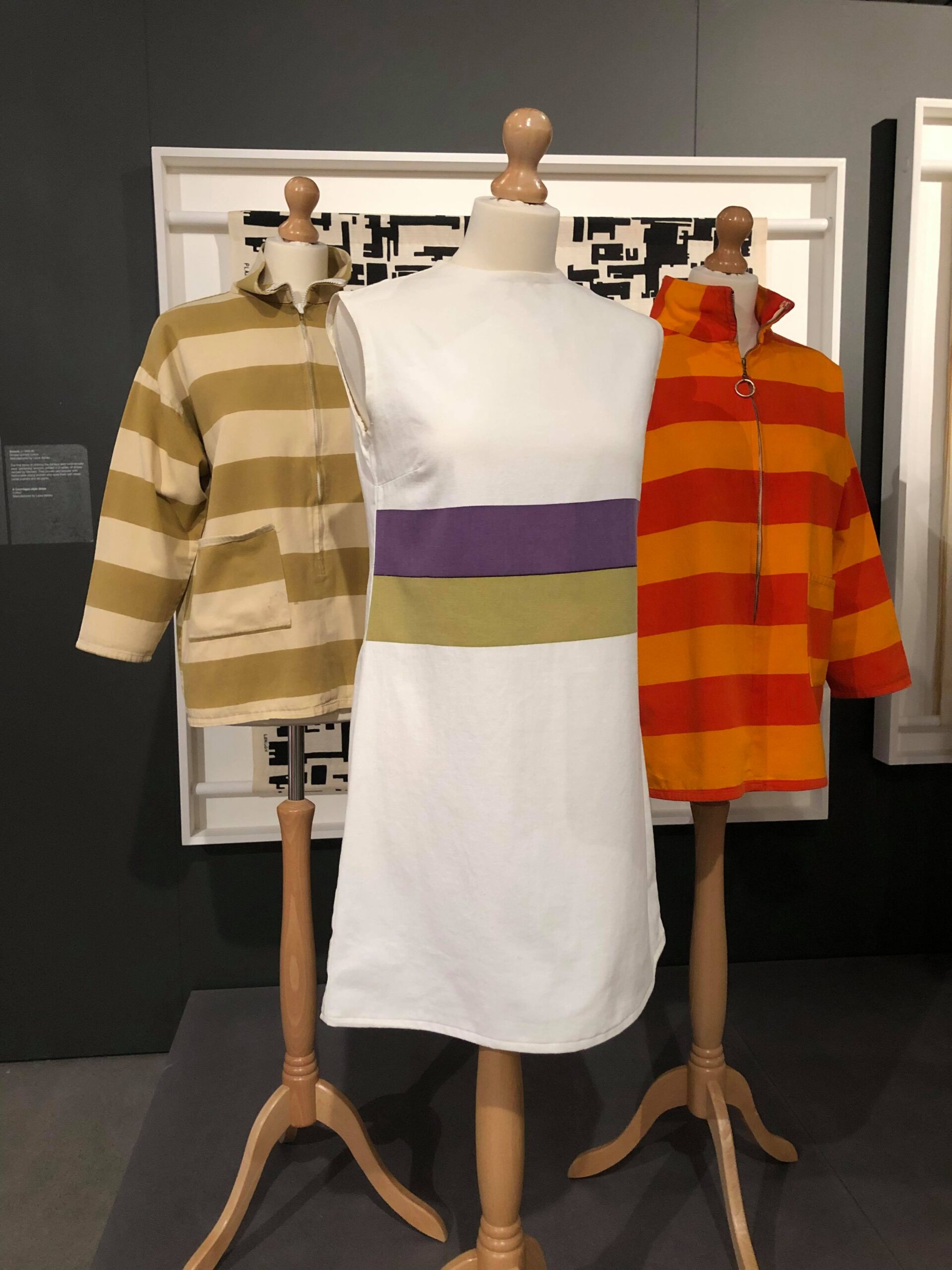 Laura Ashley is a familiar name to many of us, but I didn't know much about the woman herself at all. She was a Welsh fashion designer and businesswoman who started out making furnishing materials, but moved into clothing in the 1960s. Her business really was a family affair as her husband Bernard was the company chairman, and her children were all involved as designers and photographers! Their products varied from sets of table mats, to textiles for P&O liners! In the 1960s they created a series of simple dressed known as the 'Basic' dress which really boosted the growth of Laura Ashely's fashion empire.
I didn't know anything about Terence Conran at all but I learned that he opened the first Habitat shop in London! He also designed a shop for Mary Quant and created lots of iconic designs. I actually have one of the red bread bins shown in the next photo in my house!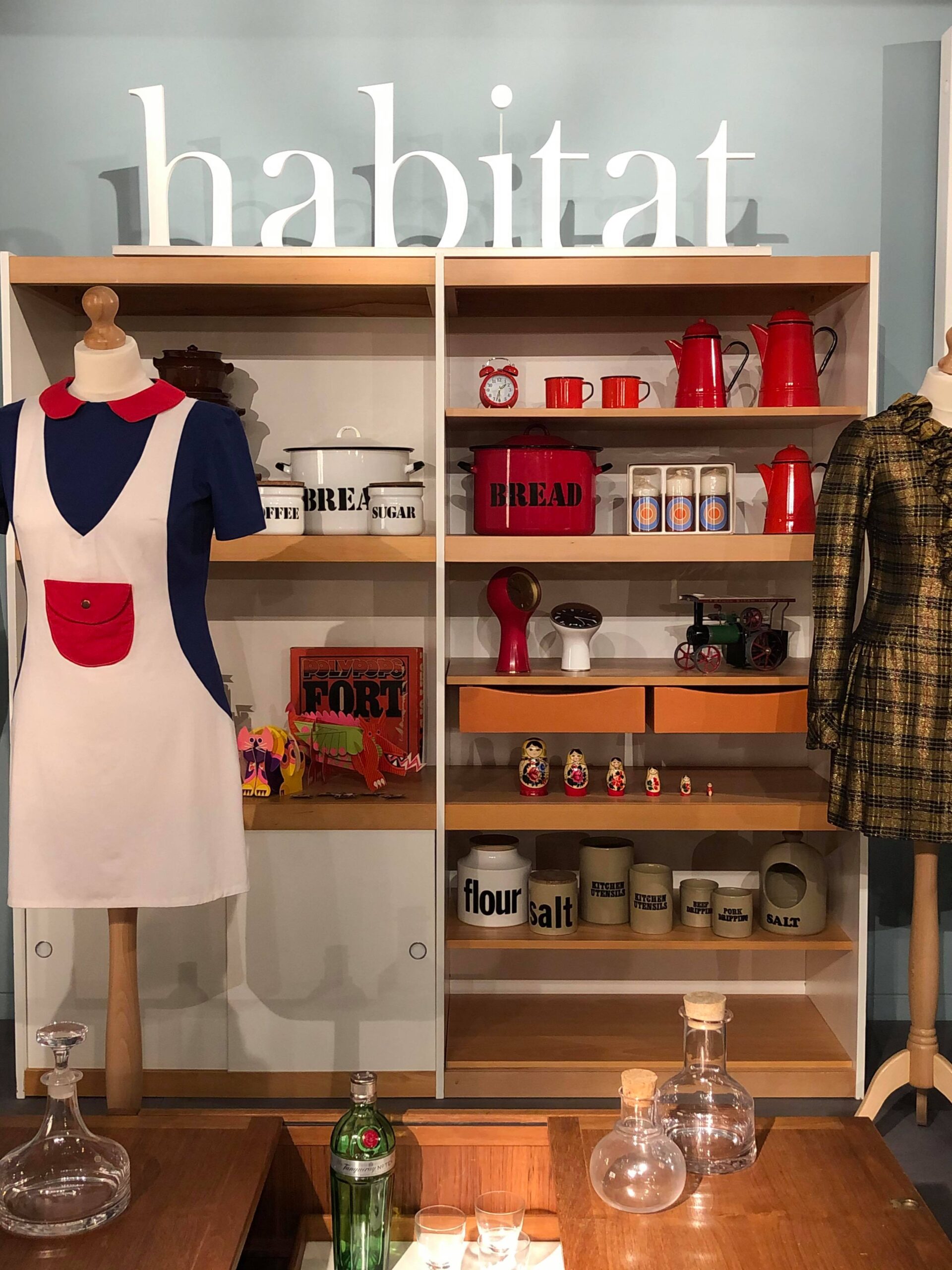 I really enjoyed the mix of fashion, household and textile design that was shown together in the exhibition. Learning more about Mary Quant and Laura Ashley was really interesting too!
Exhibition information
Mid-century Modern: Art and Design from Conran to Quant is showing at the Dovecot Studios on Infirmary Street, Edinburgh, until 9th January 2021.
It is open Monday to Saturday 10am to 5pm.
Entry prices are £10.67, and concession prices are available.
Please be aware that Dovecot Studios request visitors book in advance!
Find more information and to book on the Dovecot website here 
For those interested, there is also an exhibition focusing on Mary Quant open at the V&A Dundee! Find out more here.