With thanks to writer and performer Harry Josephine Giles for giving us access to this Goodreads booklist.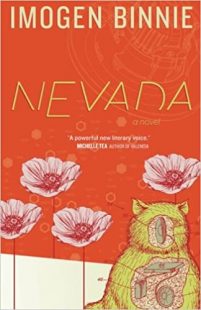 Nevada by Imogen Binnie
Nevada is the darkly comedic story of Maria Griffiths, a young trans woman living in New York City and trying to stay true to her punk values while working retail. When she finds out her girlfriend has lied to her, the world she thought she'd carefully built for herself begins to unravel, and Maria sets out on a journey that will most certainly change her forever.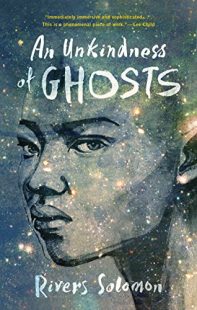 An Unkindness of Ghosts by Rivers Solomon
Aster lives in the lowdeck slums of the HSS Matilda, a space vessel organised much like the antebellum South. For generations, Matilda has ferried the last of humanity to a mythical Promised Land. The ship's leaders have imposed harsh moral restrictions and deep indignities on dark-skinned sharecroppers. Aster learns there may be a way to improve her lot–if she's willing to sow the seeds of civil war.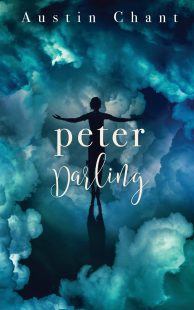 Peter Darling by Austin Chant
Ten years ago, Peter Pan left Neverland to grow up, leaving behind his adolescent dreams of boyhood and resigning himself to life as Wendy Darling. Growing up, however, has only made him realise how inescapable his identity as a man is. But when he returns to Neverland, everything has changed. Even more shocking is the attraction Peter never knew he could feel for his old rival, Captain Hook.
Documenting Light – EE Ottoman
Grayson misses the family and friends who anchored him before his transition and the confidence that drove him as a high-achieving graduate student. Wyatt lives in a similar limbo, caring for an ill mother, worrying about money, unsure how and when he might be able to express his non-binary gender publicly. The growing attraction between Wyatt and Grayson is terrifying — and incredibly exciting.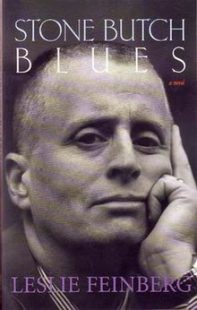 Stone Butch Blues by Leslie Feinberg
Published in 1993, this brave, original novel is considered to be the finest account ever written of the complexities of a transgendered existence.Woman or man? That's the question that rages like a storm around Jess Goldberg. This powerful, provocative novel sees Jess coming full circle, she learns to accept the complexities of being a transgendered person in a world demanding simple explanations.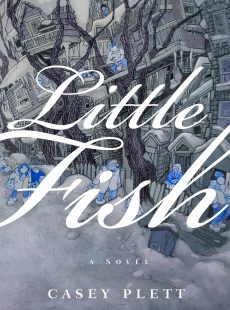 Little Fish by Casey Plett
Wendy Reimer is a thirty-year-old trans woman in Winnipeg who comes across evidence that her late grandfather might have been transgender himself. At first she dismisses this revelation, but as she and her friends struggle to cope with the challenges of their increasingly volatile lives Wendy is drawn to the lost pieces of her grandfather's life.
Paul takes the Form of a Mortal Girl by Andrea Lawlor
It's 1993 and Paul Polydoris tends bar at the only gay club in a university. He studies queer theory, has a lesbian best friend, makes zines, and is a flâneur with a rich dating life. But Paul's also got a secret: he's a shapeshifter. Paul transforms his body at will in a series of adventures that take him on a journey through the deep queer archives of struggle and pleasure.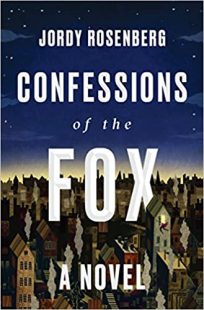 Confessions of the Fox by Jordy Rosenberg
Jack Sheppard – a transgender carpenter's apprentice – has fled his master's house to become a notorious prison break artist, and Bess Khan has escaped the draining of the fenlands to become a revolutionary mastermind. Together, they find themselves at the center of a web of corruption.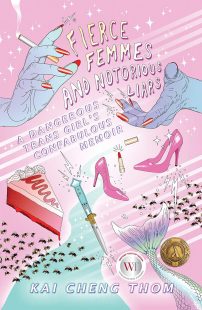 Fierce Femmes and Notorious Liars by Kai Cheng Thom
This is the highly sensational, ultra-exciting, sort-of true coming-of-age story of a young Asian trans girl, pathological liar, and kung-fu expert. Striking off on her own, she finds her true family in a group of trans femmes who live in a mysterious pleasure district known only as the Street of Miracles.