Here are some books from the politics shelf that I discovered, which all seem quite intriguing to me at my first glance.
Acts of Union and Disunion- by Linda Colley
This book is based on a fifteen part BBC Radio 4 series. Written during 2014, a year that sees a Scottish referendum on independence, Linda Colley analyses some of the forces that have unified Britain in the past. She examines the mythology or stereotype of Britishness, and how far – and why – it has faded. She discusses the Acts of Union with Wales, Scotland and Ireland, and their limitations, while scrutinising England's own fractures. And she demonstrates how the UK has been shaped by movement: of British people to other countries and continents, and of people, ideas and influences arriving from elsewhere.
The Iron Ladies- by Beatrix Campbell
Edwina Currie's startling claim is in sharp contrast with another Tory woman's view: she too was a Thatcher supporter but precisely because 'women are stronger than men and have a different approach'. The voices of 'iron ladies' like these ring out everywhere, trenchant, anxious, determined, dutiful. The issues that concern them – morality, law and order, defence, education, the family – are widely thought to unite them.
Tracing back to the first women active in party politics, Beatrix Campbell describes how the female members of the Primrose League, established in 1883, campaigned so vigorously for their men that they were often thought 'unwomanly'. This lies at the heart of Beatrix Campbell's exploration of Tory Party women – living under a politics of paternalism which appears to give women and their concerns a central place but denies them the possibility of real change.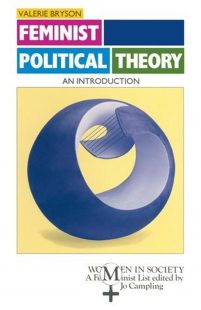 Feminist Political Theory- by Valerie Bryson
Feminist Political Theory provides both a wide ranging history of Western feminist thought and an analysis of contemporary debates. It offers an accessible and thought-provoking account of complex theories, which it relates to 'real-life' issues such as sexual violence and political representation. This edition has been thoroughly updated to incorporate the most recent developments in feminism at the time and feminist scholarship throughout, in particular taking into account the impact of black and post-modern feminist thought on feminist political theory.
The Women Who Shaped Politics- by Sophy Ridge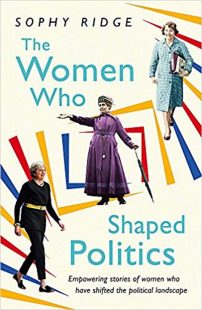 Sky News Presenter Sophy Ridge explains the ways in which women have changed the face of politics. Never has the role of women in the political world ever been more on the news agenda, and Sophy has interviewed current and former politicians such as Nicola Sturgeon, in which we gain an insight into the role women play in politics. The book also includes Theresa May's first interview about her journey to becoming Prime Minister. The shocking truth about the sexism is revealed among the House of Commons both in the past and today, showing how women in Westminster have worked to counter the gender bias.