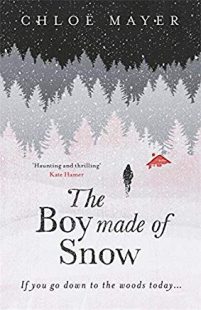 The Boy made of Snow by Chloe Mayer
Fiction
In a sleepy English village in 1944, Annabel and her son Daniel are struggling to live in the shadow of war. When they meet Hans, a German PoW consigned to a nearby farm, they see a way to escape their loneliness. To Annabel, Hans is an awakening from the darkness that has engulfed her since Daniels birth. To her son, a solitary boy caught up in the magical world of fairy tales, he is a prince in disguise.
But Hans has plans of his own and will soon set them into motion with devastating consequences…
A Field Guide to Getting Lost by Rebecca Solnit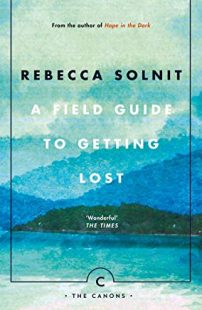 Memoir, History and Philosophy
In this investigation into loss, losing and being lost, Rebecca Solnit explores the challenges of living with uncertainty.
A Field Guide to Getting Lost takes in subjects as eclectic as memory and map-making, Hitchcock movies and Renaissance painting.
Beautifully written, this book combines memoir, history and philosophy, shedding glittering new light on the way we live now.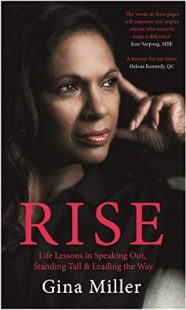 Rise by Gina Miller
Memoir
It is when things feel most uncertain, and we are at our most tired, frustrated and worn out, that we must dig deep. That's when we need to find it within ourselves and not to turn away and hide in our bunkers, but to rise up and be even more vocal…If we hide, when we emerge from our hiding places the world might be transformed into a hostile, alien environment in which we have no say at all and where the things we love and value no longer exist.
Gina Miller came to prominence when she brought one of the most significant constitutional cases to be heard in the British Supreme Court. Gina successfully challenged the UK government's authority to trigger Article 50 – the formal notification required to leave the European Union – without parliamentary approval. For standing up for what she believed was right, Gina became the target not just of racist and sexist abuse, but physical threats to her and her family.
In Rise, Gina Miller draws on a lifetime of fighting injustice and looks at the moments that made her; the trauma, failures and successes that gave her the confidence in her voice, the ability to know how to use it and the strength not to let others diminish it, even when it came at incredible cost. To those who say one person cannot make a difference, this memoir demonstrates irrefutably how you can.
Another Planet by Tracey Thorn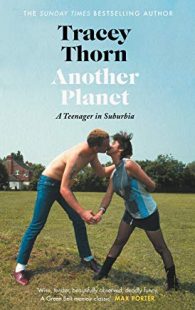 Memoir
'I'm not the only person to have grown up stifled and bored in suburbia; it's almost the law…Stranded in the past, it wrestled with the present, and hated the future. And there I was, stuck with it.'
In a 1970's commuter town, Tracey Thorn's teenage life was forged from what failed to happen. Her diaries were packed with entries about not buying things, not going to the disco, the school coach not arriving. Before she became an acclaimed much-loved musician and writer, Tracey Thorn was a typical teenager: bored and cynical, despairing of her aspirational parents. Her only comfort came from house parties, Meaningful Conversations and the female pop icons who hinted at a new kind of living.
Returning more than three decades later to Brookmans Park, scene of her childhood, Thorn takes us beyond the bus shelters and pub car parks, the utopian cul-de-sacs, the train to Potters Bar and the weekly discos, to the parents who wanted so much for their children, the children who wanted none of it. With endearing wit and great insight, Thorn reconsiders the Green Belt post-war dream so many artists have mocked, and yet so many artists have come from.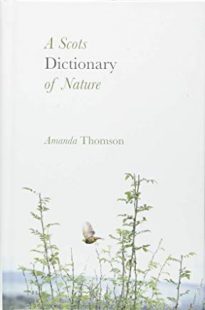 A Scots Dictionary of Nature by Amanda Thomson
Dictionary
Huam n the moan of an owl in the warm days of summer
Scotland is a nation of dramatic weather and breath-taking landscapes –of nature resplendent. And, over the centuries, the people who have lived, explored and thrived in this country have developed a rich language to describe their surroundings: a uniquely Scottish lexicon shaped by the very environment itself.
A Scots Dictionary of Nature brings together – for the first time – the deeply expressive vocabulary customarily used to describe land, wood, weather, birds, water and walking in Scotland. Artist Amanda Thomson collates and celebrates these traditional Scots words, which reveal ways of seeing and beimg in the world that are in danger of disappearing forever. What emerges is a vivid evocation of the nature and people of Scotland, past and present; of lives lived between the mountains and the sky.
Splorroch n, v the sound made by walking in wet mud
Miss Blaine's Prefect and the Golden Samovar by Olga Wojtas
Fiction
Fifty-something Shona is a proud former pupil of the Marcia Blaine School for Girls, but has a deep loathing for The Prime of Miss Jean Brodie, which she thinks gives her alma mater a bad name.  Impeccably educated and an accomplished martial artist, linguist and musician, Shona is thrilled when selected by Marcia Blaine herself to travel back in time for a one-week mission in 19th-century Russia: to pair up the beautiful, shy, orphaned heiress Lidia Ivanovna with Sasha, a gorgeous young man of unexplained origins. But despite all her accomplishments and good intentions, Shona might well have got the wrong end of the stick about her mission. As the body count rises, will she discover in time just who the real villain is?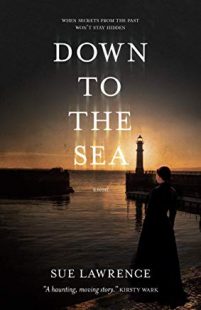 Down to the sea by Sue Lawrence
Fiction
When Rona and Craig buy a large Victorian house up from Edinburgh's Newhaven district – once teeming with fishing boats – they plan to renovate and set it up as a luxury care home. But something is not quite right. Disturbing sounds can be heard when the sea mists swirl. Their unpredictable neighbour makes it clear that the house was not always a happy family home, and their 'characterful' historic pile has a gloomy cellar harbouring relics from days gone by.
Back in the 1890s, superstitious fishwives blame young Jessie for the deaths of their menfolk in a terrible storm, and she is forced into the Newhaven Poorhouse. In those less enlightened times, life was often severe, cruel even, and Jessie is entirely at the mercy of a tyrant matron. But one inmate is not all she seems. Jessie begins to pick at the truth, uncovering the secrets and lies that pervade the poorhouse – and which will have profound and dangerous consequences in the future.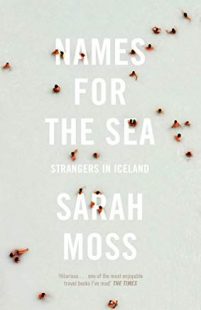 Names for the Sea. Strangers in Iceland by Sarah Moss
Travel
At the height of the financial crisis in 2009, Sarah Moss and her husband moved with their two small children to Iceland. From their makeshift home among the half-finished skyscrapers of Reykjavik, Moss travelled to hillsides of boiling mud and volcanic craters, and the remote farms and fishing villages of the far north. As the weeks and months went by, she and her family found new ways to live.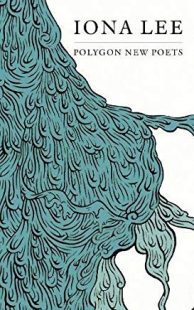 Polygon New Poets by Iona Lee
Poetry
These poems were conceived behind the retail counter of a bookshop, during loud and late night conversations, nurtured in the befuddlement of the morning after the night before. They were born into the sticky floored pubs of Edinburgh, nourished in the shower, washing off loud socialising and self-discovery. Each poem picked from life as it becomes both more painful and hilarious.
Iona Lee, born in Edinburgh in 1996 and raised in East Lothian by two theatre actors, is a poet, visual artist and performer. Iona fell into the spoken word scene when she was seventeen and, in 2016, won the title of Scottish Slam Champion. Iona has performed at the Edinburgh International Book Festival, St Anza and Glastonbury. She is currently an illustration student at the Glasgow School of Art and fronts a band called Acolyte.
Fugitive Colours by Liz Lochhead
Poetry
Liz Lochhead's new collection encompasses a life enriched with people, places and relationships; it is with humour and empathy that these relationships are captured, remembered and honoured in moments of joy and poignancy. There is sadness, truth, hope and optimism throughout the five sections in this collection, and each is varied in scope but are woven together as part of this life. This stunning new collection marks the end of Liz Lochhead's term as Makar (Poet Laureate, 2011-2016) and features never before published work alongside poems written during her time as Makar.
Throughout her career Liz Lochhead has been described as a poet, playwright, translator and broadcaster, she maintains that 'when somebody asks me what I do I usually say writer. The most precious thing to me is to be a poet. As a playwright, I'd like to be known as a poet in the theatre.'
Fugitive Colours is a brilliant, masterful collection.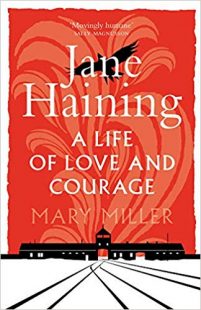 Jane Haining – A Life of Love and Courage by Mary Miller
Biography
A farmers daughter from Galloway in south west Scotland, Jane Haining left her native land in 1932 to work at the Church of Scotland's Jewish Mission School in Budapest. Her extraordinary warmth and compassion ensured that she was loved by her pupils – many of them orphans – and staff alike.
As the dark clouds of war gathered, Jane refused to leave Hungary, choosing instead to remain in order to protect the children. Her persistence and selflessness as life became more dangerous for Hungarian Jews help save many lives, but ultimately led to her arrest by the Gestapo in 1944. Just a few months later, at the age of forty-seven, she became one of more than a million victims murdered at Auschwitz, the most notorious of all the Nazi death camps.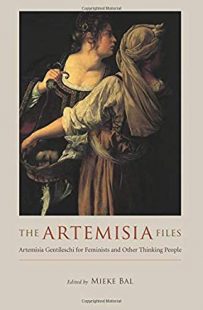 The Artemisia Files edited by Mieke Bal
Art History
One of the first female artists to receive recognition in her own time, Artemisia Gentileschi (1593-1653) regained prominence in the 1970's when feminist art historians rediscovered her and argued vehemently for a place for her in the canon of Italian art.
In The Artemisia Files, renowned art historian Mieke Bal and her co-authors look squarely at the question of Artemisia's status as an artist. Artemisia re-emerges as a highly original painter whose work is greater than the sum of the events that have traditionally defined her. The fresh, engaging discourse in The Artemisia Files finally establishes Artemisia's rightful place in the history of art.
—
All of these books are available to borrow from Glasgow Women's Library. It's free to join; just sign up at the front desk next time you visit and get your hands on one of our newly designed library cards.